Former President Bill Clinton's then-pollster told FOX News he senses "internal friction" between the Obama and Biden camps as the incumbent faces the results of several swing state polls that show former President Donald Trump defeating him if the election were today.
However, Mark Penn, now the CEO of Stagwell, said Biden's numbers in The New York Times' polling of six swing states — five of which showed Trump leading — should not set off panic quite yet.
"What they should set off is reconsideration of the policies, changes you have to make," he said on "America Reports."
"I worked with President Clinton, and his ratings when I started were worse than this. Nobody thought George [W.] Bush was going to get re-elected, and Barack Obama's re-election was in question. These are not good numbers."
Penn said the polls should instead engender a policy shift by the Biden administration to better address the issues of inflation, crime and illegal immigration.
EX-OBAMA ADVISER DEFENDS BIDEN'S CONTROVERSIAL MAUI STATEMENTS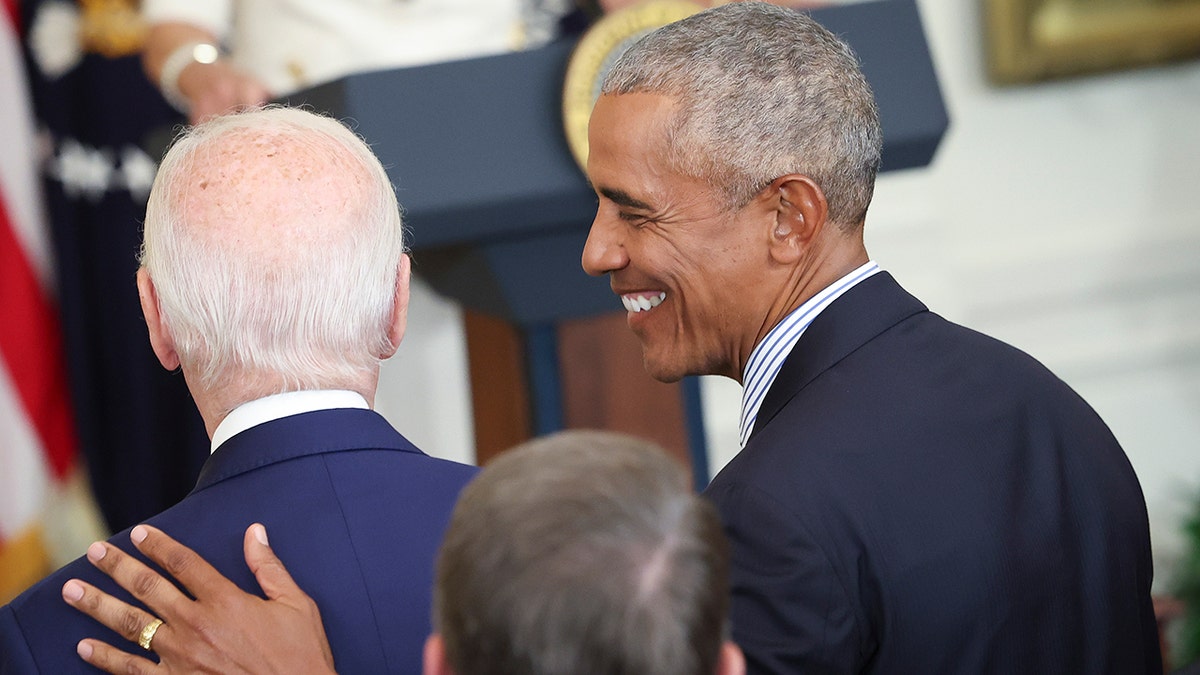 "He has one year from now to change those numbers," he said. "If he doesn't, it's going to be a really tough re-election."
On the point about purported friction between Biden and his former boss, Penn reacted to comments from Obama confidant David Axelrod, who had tweeted that "only Joe Biden can make this decision" regarding continuing his run for re-election in light of the Trump-friendly polls.
"I don't know what's going on between the Obama and the Biden camps here," Penn said. "Obama separated himself somewhat from the president's Israel policy. It's very unusual that a former president of the same party ever does something like that, and then a day or two later, Axelrod says maybe he shouldn't run."
"It seems to me that there is a little internal friction here as evidenced by this, and I don't think it's really affecting the decisions that the White House is making."
Within a day of his tweet, Axelrod appeared to clarify, saying it would be "overreacting" to presume he meant Biden should drop out.
BIDEN, FAR LEFT 'WEAPONIZE' RACE AS LONG-TERM POWER PLAY: TIM SCOTT
Penn said he believes Democrats are not pivoting from Biden just yet, though suggested at least three top Democratic Govs. Gavin Newsom of California, J.B. Pritzker of Illinois and Gretchen Whitmer of Michigan might be setting themselves up as replacements.
Newsom is scheduled to participate in a high-profile debate with Republican Florida Gov. Ron DeSantis on "Hannity" later in November, and recently visited the White House while Biden was away.
Pritzker declined to comment earlier this year about a White House run, but only said any effort to replace Biden last-minute would be "such an odd hypothetical."
Many top Democrats still appear staunchly behind Biden, including Pennsylvania Sen. John Fetterman, who took a shot at Newsom last week.
Fetterman said Saturday there are two people running against Biden, referencing Rep. Dean Phillips, D-Minn., who has announced a bid, and Newsom.
"One is a congressman from Minnesota, the other is the governor of California, but only one has the guts to announce it," he said.
In a recent "FOX & Friends" interview, Sen. Ted Cruz, R-Texas, suggested former first lady Michelle Obama might be an emergency replacement for Biden as late in the cycle as the Democratic National Convention, where she could "parachute in."
A 2022 Washington Post analysis also listed several prominent Democrats who could be potential Biden replacements, including Pritzker, Newsom, then-Pennsylvania Gov. Tom Wolf, North Carolina Gov. Roy Cooper, and Sens. Bob Casey Jr., D-Pa., and Raphael Warnock, D-Ga.
For more Culture, Media, Education, Opinion, and channel coverage, visit foxnews.com/media.