Children's hospital gender program navigator touts giving uteruses from 'live donors' to trans women
The transgender advocate said helping trans women get pregnant was 'one of the main reasons I do the work that I do'
A Pittsburgh children's hospital is under fire after its gender program navigator advocated for helping transgender women get pregnant by giving reproductive organs to them from live donors.
In a presentation on "Fertility in the LGBTQIA+ community" last May that went viral this week, the community navigator for a youth gender program at the University of Pittsburgh Children's Hospital discussed the criteria the medical community uses for gender transition in adolescents, as well as a 2018 study on uterine transplants for transgender patients.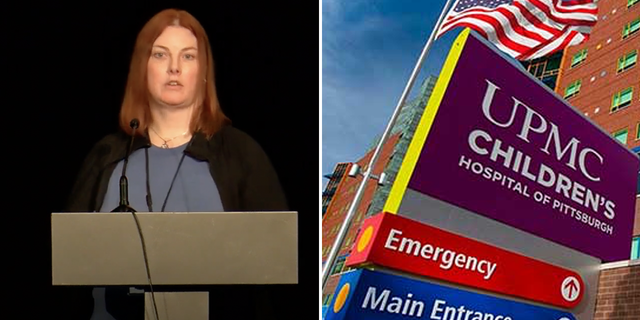 "One area that had not been looked at before in any serious way was could the donors be live donors?" Alicyn Simpson, who works with the hospital's pediatric Gender and Sexual Development Program, asked. "Live donation has been something the [transgender] community has talked about for decades, it was really thought about as magical thinking."
Simpson said that trans men "assigned female at birth" would discuss the possibility of giving their reproductive organs to trans females.
DC CHILDREN'S HOSPITAL OFFERED 'GENDER AFFIRMING' HYSTERECTOMIES FOR KIDS, AUDIO AND DELETED WEBPAGE REVEAL
"Well I have these parts, but I don't want them. You want them, you need them. So what if I gave them to you? How would that work?' And apparently, based on their research this is actually viable," Simpson proposed.
Simpson, who described coming out as transgender 30 years ago, said the research revealed a majority of trans women "would choose to have female physiological experiences" such as menstruation and pregnancy, with the aid of a "vaginal transplant" and "uterine transplant."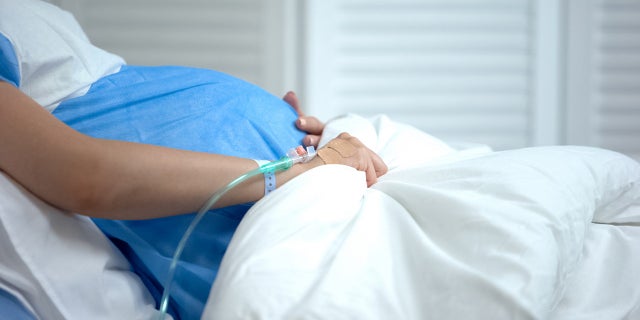 "One of the main reasons I do the work that I do, is the desire to push us in that direction," Simpson admitted.
The video clips drew strong reaction on Twitter on Friday.
"There's something insidious about taking wombs from perfectly healthy young women and transplanting them into men," political commentator Ian Miles Chong wrote in response while sharing the video.
BOSTON CHILDREN'S HOSPITAL SAYS CHILDREN CAN KNOW THEY'RE TRANSGENDER 'FROM THE WOMB' IN DELETED VIDEO
The American Life League, which bills itself as the nation's largest grassroots Catholic non-profit blasted the idea of transplanting reproductive organs to someone of the opposite biological gender.
"The uterus is not an accessory one swaps out like a handbag. Non-paired/paired organs can be transplanted because these are 1:1. The physiological differences in male/female reproductive anatomy make the transplantation of functioning, reproductive organs impossible," they tweeted.
Philosopher Peter Boghossian mocked, "an apex of social justice!" in response while several others called the idea a "Frankenstein" procedure.
On a 2014 video from the program's YouTube page, Dr. Jonathan Fletcher, who describes himself as the clinic coordinator at the time, revealed they treat patients as young as age 12.
"We're a center that provides comprehensive care for teenager and young adults between the ages of 12 through age 26," Fletcher says.
In Simpson's full presentation, the coordinator says that children at the onset of puberty who "come out" as transgender are "encouraged" to socially transition to their gender of choice.
"Mature minors can make these sorts of decisions, but we also want them to be sure," Simpson said, arguing that puberty blockers are "completely reversible" and "safe."
CLICK HERE TO GET THE FOX NEWS APP
On their website, the center offers resources for parents and patients teaching them about the "gender unicorn" as well as "tips and tricks" on "tucking" and "packing" of patient's genitals as well as flattening breasts with chest "binding."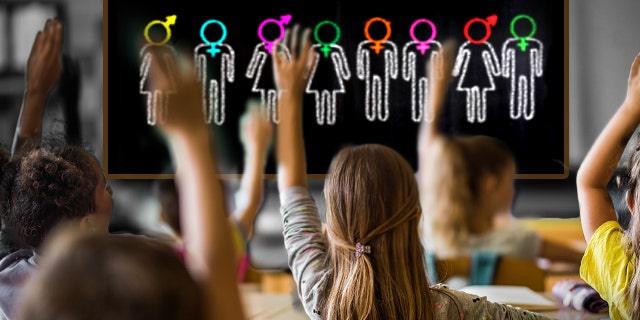 The website also features information on puberty blockers in both early puberty and late puberty and says they offer hormone therapy for patients as well as "gender affirming care."
Simpson and UPMC did not respond to Fox News Digital's request for comment.