"Real Time" host Bill Maher took a swipe at Stephen Colbert and his other late-night colleagues for their constant pandering to liberal audiences, insisting they don't actually have their own "takes" on current events.
On Sunday's installment of his "Club Random" podcast, Maher and fellow comedian Jim Gaffigan speculated about the future of late-night programming, especially with the writers strike going for several months.
"I love all those guys, I do, but… the formula of 'Real Time,' obviously it's less of a celebrity interview, turn and burn thing, but like it hasn't felt any of the effects of that," Gaffigan said. "Like I think this strike is going to kill the late night show that we grew up with."
"Why is the strike killing it?" Maher asked. "I don't get it."
"Well, because it's off the air," Gaffigan responded.
WRITERS STRIKE FORCES LIBERAL LATE NIGHT SHOWS OFF AIR FOR THREE MONTHS, CRITICS SAY 'PEOPLE JUST DON'T CARE'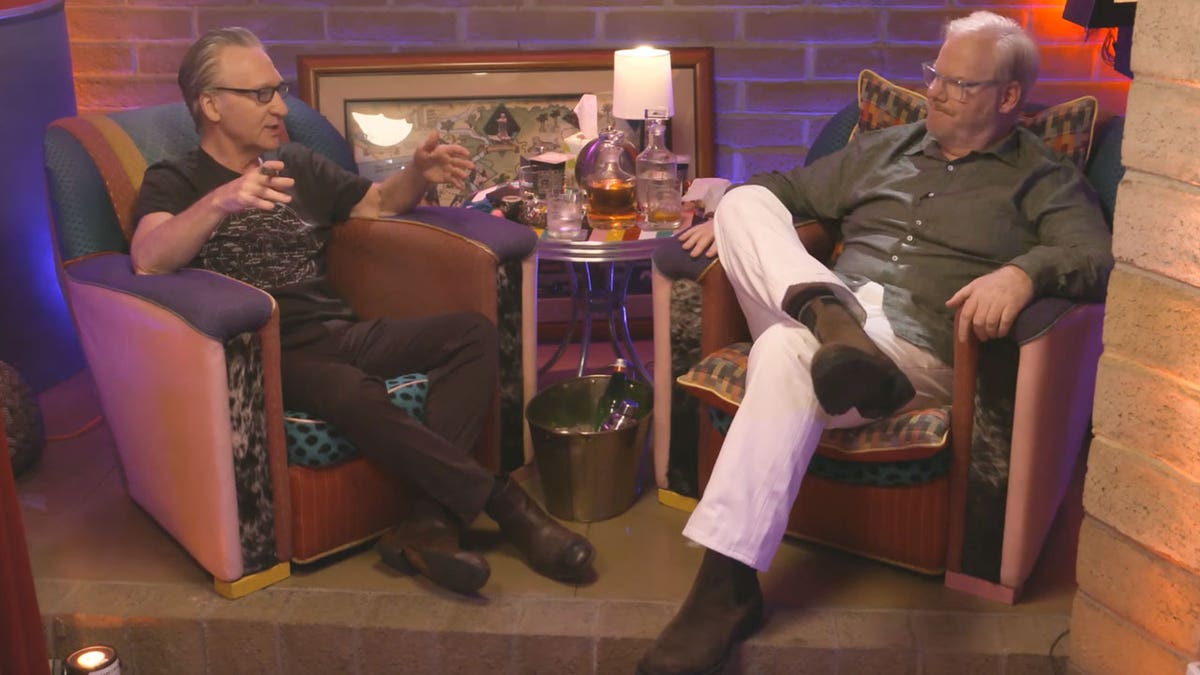 Maher then questioned how late night as an "art form" has lasted this long in the modern era while separating his own HBO program, which has also been halted due to the writers' strike, from his other competitors.
"This is, again, no knock on the guys who do it, but I don't know how this art form has survived up until now," Maher said. "I mean, I understand why I'm on because I'm on HBO. It's an hour without commercials. And I mean, sorry, it's a lot more entertaining, it's a lot more edgy, it's a lot more unpredictable. And it's true talk. I get that. What I don't get is this era of watching- what sponsors are sponsoring a show that's on after most people go to bed in an era when you can do anything at any time."
He continued, "You know, you can watch anything- you get into bed, you can watch Netflix, you can watch HBO, you can watch YouTube, you can watch anything that was ever made, or do video games. Even if you wanted to watch this late night stuff, wouldn't you watch it sometime when you could zip through the commercials and just see the stuff you like. It just seems so anachronistic. I don't know how it survives until now."
BILL MAHER TELLS VIVEK RAMASWAMY 'YOU REALLY COULD GO FAR' IN GOP PRIMARY: 'YOU'RE SUCH A LIKABLE GUY'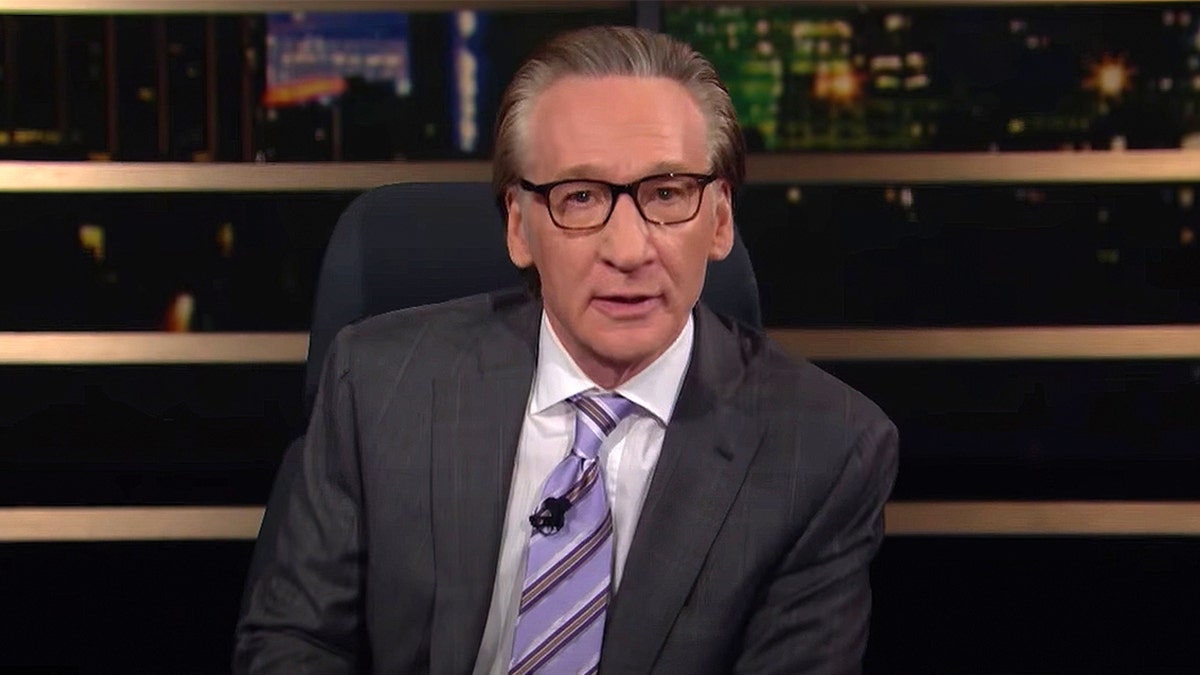 Gaffigan attempted to explain why shows belonging to Colbert as well as Jimmy Kimmel and Jimmy Fallon have lasted as long as they have, telling Maher people "develop a relationship" with them and "want to hear Colbert's take about the day."
"It's not a take. Those guys don't have takes," Maher interjected. "I have takes. I have a take on things. What they do is say exactly what a liberal audience wants them to say about that. That's not a take. I mean, I'm not saying it's not sincere. I guess it is on their part. But even if it wasn't, that's what they would do. There's never a moment where you don't know exactly- 'oh this is the correct point of view on that.'"
BILL MAHER COMPARES WOKE LIBERALS TO KKK ON JOE ROGAN SHOW: THEY SEE RACE 'FIRST AND FOREMOST'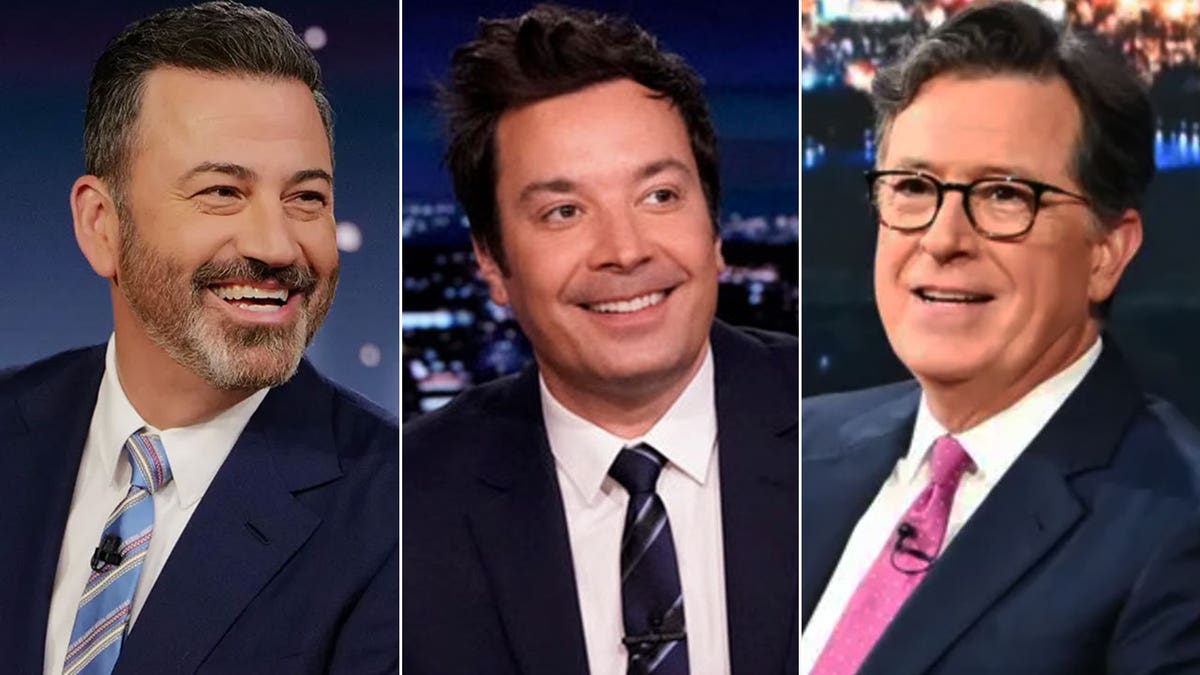 It has been over 120 days since the writers strike began, which has forced all the late-night shows to go off the air since late April.
Last week, Colbert along with Kimmel, Fallon, Seth Meyers and John Oliver, launched a podcast in hopes of raising money for their writing staff as the strike continues.
CLICK HERE TO GET THE FOX NEWS APP
For more Culture, Media, Education, Opinion, and channel coverage, visit foxnews.com/media.