Woman may have faked her own death for LuLaRoe dress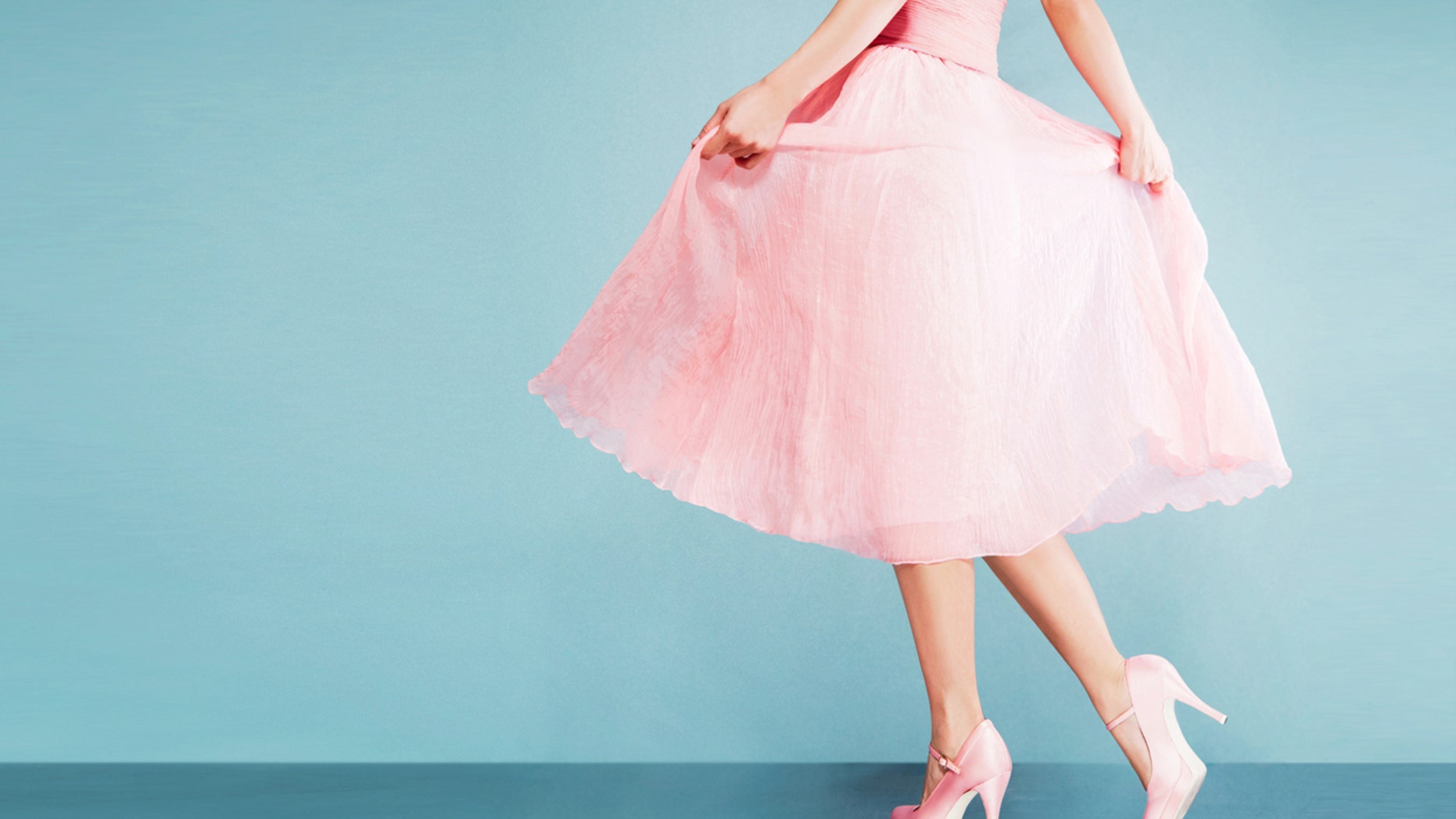 A woman named "Jennifer" apparently wanted a dress so much, that she may have faked her own death to get it.
Jennifer was shopping for a new look on LuLaRoe – an online-only retailer that sells straight to consumers from consultants, a little like Avon. Jennifer was chatting with a LuLaRoe seller in a Facebook group, trying to secure the sale of an "Amelia" style dress.
The dress — a simple knit frock with a cinched waist and pockets — was apparently available from this seller's Halloween catalog, and Jennifer messaged the seller, expressing interest.
The conversation with the seller started on a strange note – Jennifer claimed her mother had suffered a stroke. The seller told Jennifer not to "worry about that" and that she was "praying for [her] mom." Jennifer responded that she just "didn't want [the seller] to sell it to someone else," because she "love[d] it."
The text exchange, which the seller uploaded screenshots of, ended there … until three hours later, when the seller got a message that she said "shook me to my core."
TANNING MISHAP LEAVES ADIDAS LOGO ON WOMAN'S LEG
"I am going through my wife's phone," the person wrote, via Jennifer's account, to the seller. "She was on the way to [redacted] this morning and was hit head on by a person texting and did not make it. This is her husband. How do I pay this bill? I know how much she wanted this and I am going to have her buried in it."
The seller was skeptical, and re-posted the strange message in a LuLaRoe Facebook group. Others in the group were similarly dubious about the claim.
"You don't think he would have more important things to do like being at the hospital, etc with the remains, instead of buying Lula?" one said.
"I'll bet it's not true. Wouldn't you think she would have taken her phone with her?? He was texting from her phone … I don't believe that!" wrote another.
In order to test whether or not the message was legitimate, the seller reached out to Jennifer and said, "Hey girl! You're the winner of a free Lula item in my group! Congratulations!"
Soon after, the seller received a response from Jennifer saying, "Omg I never win anything! What style can I choose from? I live in [redacted] so can you send it to me?"
The seller immediately confronted Jennifer: "I just saw a post where someone messaged from this profile about his wife dying? Is that true?"
Jennifer vehemently denied the claim, writing back, "Do what? From my profile? It is absolutely not true! What group is this in? This is crazy!" adding, "My husband is at work and hasn't even been around my phone."
An hour later, Jennifer — who blocked the original seller and removed herself from the Facebook group — popped back up, claiming to have "been in touch with the police" and that they had discovered that someone had "hacked into" her account.
"They also sent [redacted] a message and if she doesn't take this down, I am pressing charges against her," Jennifer wrote. "I did not message from her, order from her … nothing! It's crazy! I wrote a police report out against the person who did this and they are being arrested."
Her quick police work caught the attention of others in the Facebook group, who jokingly tagged the police department. "A+ work on the Jennifer [redacted] Facebook case. Arrested within the hour," one person wrote.
FOLLOW US ON FACEBOOK FOR MORE FOX LIFESTYLE NEWS
Someone who knew the original seller also commented that she had sold some leggings to Jennifer in the past, and after Jennifer received them, Jennifer tried to stop payment on the check so she wouldn't be charged for them.
In another twist, after the original screenshots of Jennifer's message went viral, another woman who claimed to know Jennifer said it was Jennifer's ex-husband who had hacked into her account and said she died. Though Facebook users have been quick to question what the ex-husband would have to gain from requesting the LuLaRoe dress. Also, the hacker that Jennifer claimed the police had "found out" about was a woman, as she herself had said earlier.
It is still unknown whether Jennifer was or wasn't hacked — or if Jennifer is her real name, since there are three different Facebook profiles with the same name and pictures — but she did respond to the seller's accusations.
Jennifer did, however, post a one-star rating of the seller, along with an extremely long review, where she claimed to work for the government. She also said that she had in fact ordered the Amelia dress that she initially alleged she hadn't, and the LuLaRoe seller ripped her off by taking her money and not sending the products.