A woman was allegedly left with a six-inch gash on her scalp after getting a weave sewn into her hair at a salon in England.
Helzie Amnell-Connor went to the salon in Leeds – which her lawyer has advised her not to name, SWNS reported – and paid $278 to get a new brunette-Brazilian wig weaved into her hair.
The 24-year-old told SWNS she voiced concerns about the wig being too tight during the hour-long process, but claims she was told "you'll get used to it."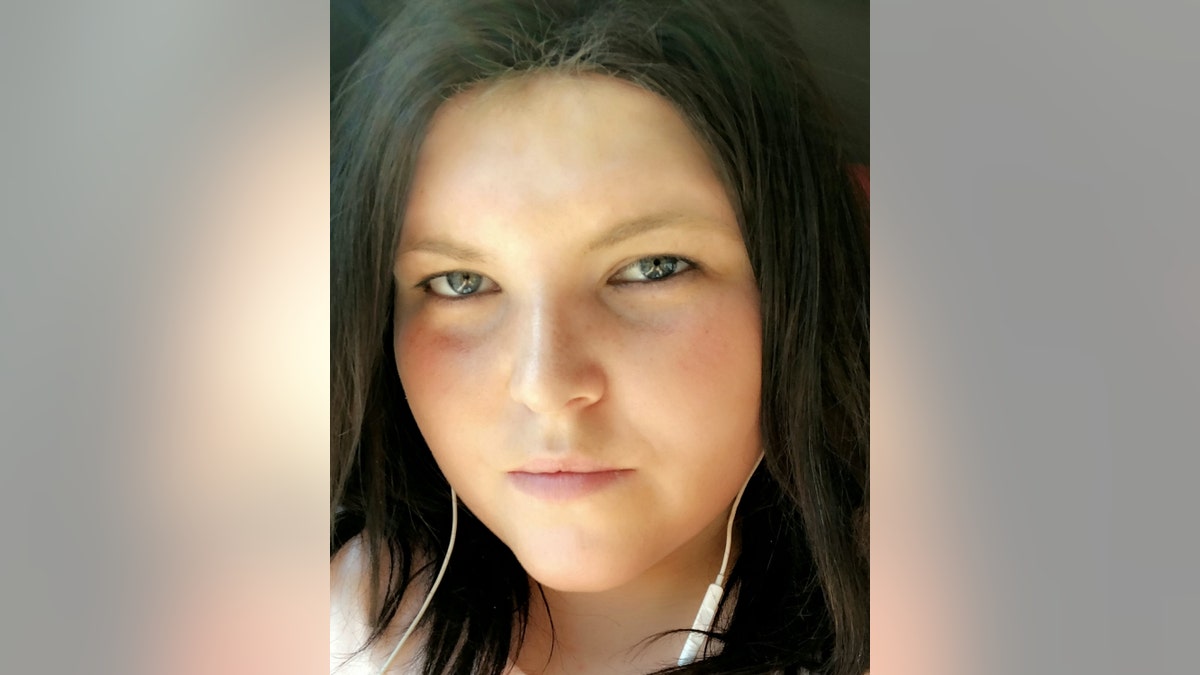 WOMAN WARNS OTHERS ABOUT EYELASH EXTENSION DANGERS AFTER SEVERE ALLERGIC REACTION
Amnell-Connor said she was told to return to the salon in four weeks to have the weave checked.
The woman said she experienced "pain and tightness," but dismissed it since she had been told that was normal. Until she woke up at 4 am on April 20 in "agony" and "covered in blood," SWNS reported.
"I woke up with blood streaming down my face - it was like a horror movie," Amnell-Connor told SWNS. "So I went into the bathroom and there blood just gushing on my face."
WARNING: Graphic images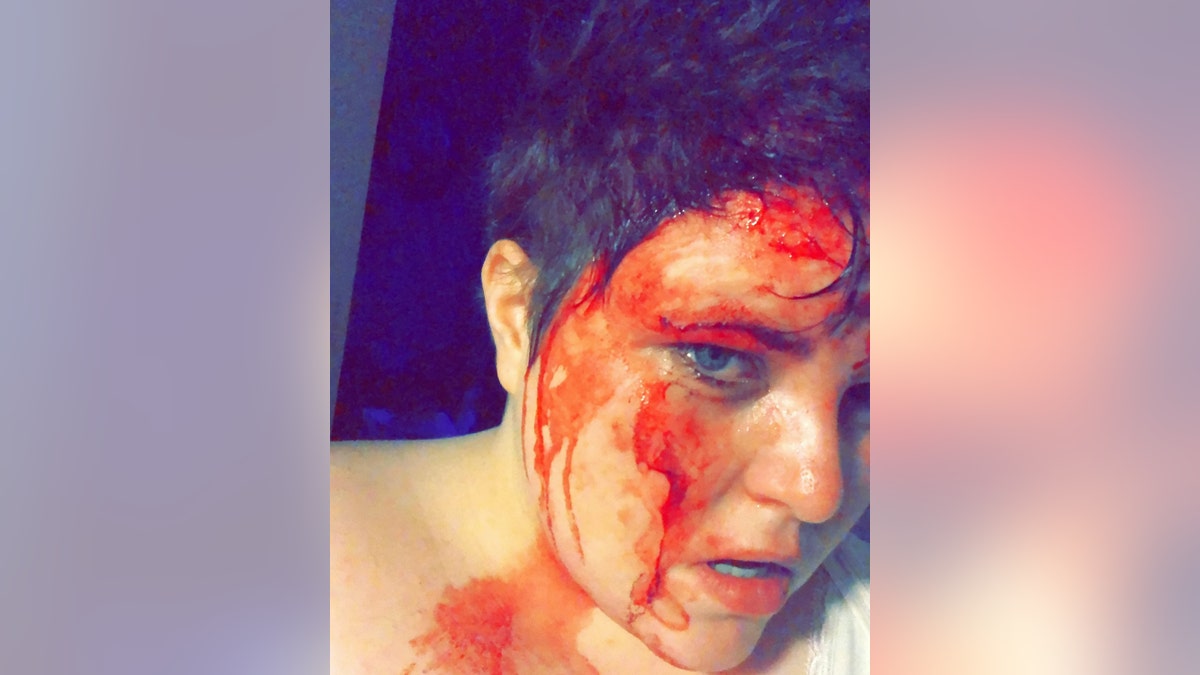 "I shouted for my dad and he managed to unthread my hair but the band of the wig had dug into my hairline. I was covered in blood - my whole body was," she continued.
She was taken to the hospital and placed on an antibiotic drip and given painkillers, but ultimately told to let the wound heal on its own, SWNS reported.
Amnell-Connor who describes herself as a "normally confident person," now fears she will be left with a scar on her scalp.
"I used to like the way I looked so this is just really hard," she said to SWNS. "But it could be a lot worse - I've heard about women going bald after a bad weave."
"I like to be part of the glamour culture but it's not all about looks and you wonder if it's all worth it," she added. "I'm still in shock after seeing all that blood to be honest."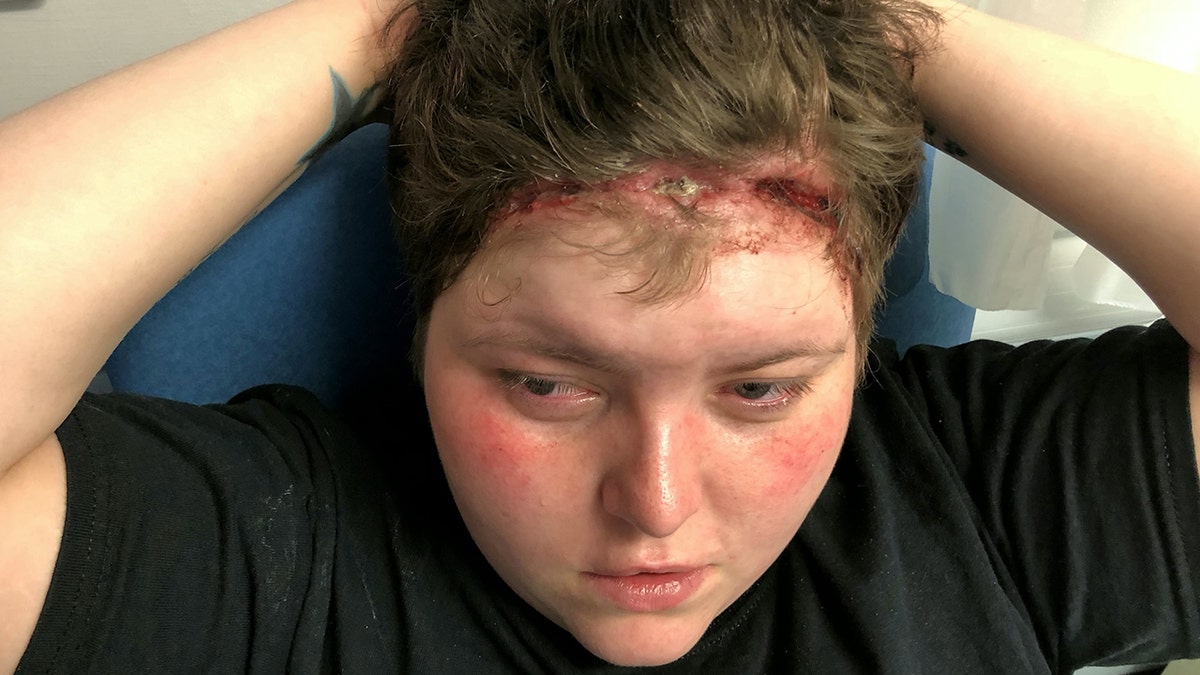 She is now speaking out about her experience in hopes that other women can avoid what she went through.
FOLLOW US ON FACEBOOK FOR MORE FOX LIFESTYLE NEWS
"I just want to raise awareness about this," she said to SWNS. "For a girl, hair is the most important part of the body and it's important for people to know this can happen. If I knew that the pain was an indication something was wrong I would have done something about it sooner - I could be scarred for life now."
"People should definitely read reviews before they visit a salon - this has really scared me," she said.