Wisconsin man naps with cats at animal sanctuary, goes viral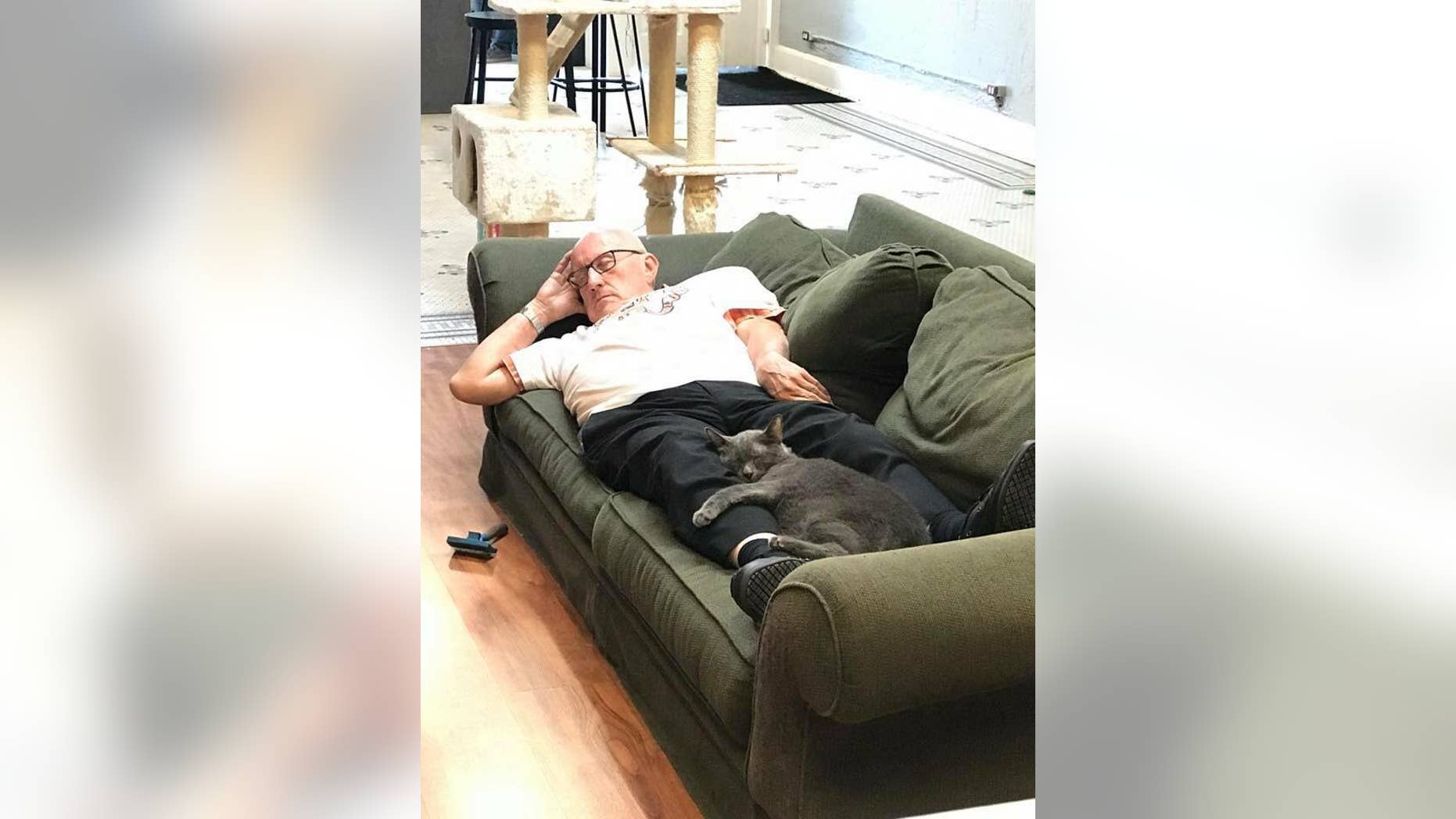 A 75-year-old retired Spanish teacher in Green Bay, Wisconsin, made headlines this week after he was documented taking cat naps — with actual cats.
With a grooming brush in hand, Terry Lauerman first arrived at the Safe Haven Pet Sanctuary roughly six months ago, Elizabeth Feldhausen, the founder of the sanctuary, told Fox News on Friday. At that time, the 75-year-old simply wanted to brush the cats, she said. But it didn't take long for Lauerman to become attached to his furry friends, returning to the shelter multiple times a week before he started to come every day.
TEXAS VETERINARIAN WARNS WILD MUSHROOMS AFTER HEAVY RAINS CAN BE TOXIC FOR PETS
Lauerman is "very gentle with the cats," who "can really sense he has a calming vibe," Feldhausen said.
"He's very grounded; the cats feel safe and secure [around him], even the ones with anxiety," she added.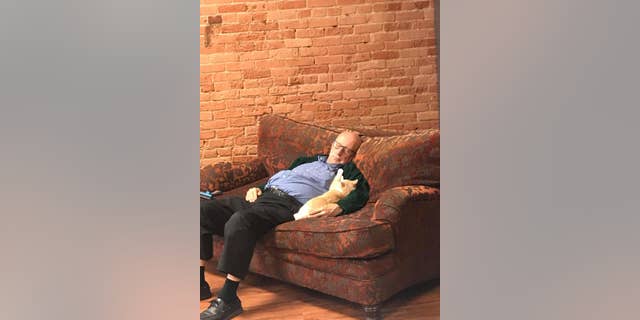 While Lauerman never formally asked to be a volunteer with the organization — which takes in cats with physical or psychological disabilities — Feldhausen suggested he make it official after "'the first time he offered to clean up a hairball," she said, noting Lauerman had also begun to greet visitors at the door and inform potential adopters about each of the cats.
But it wasn't until Feldhausen took to Facebook this week to share photos of Lauerman, who she said will doze off a few times a day after grooming some of the cats, that he began to garner a lot of attention.
"We are so lucky to have a human like Terry. Terry just came along one day and introduced himself. He said he'd like to brush cats. Eventually it became [an everyday thing]. He brushes all of the cats, and can tell you about all of their likes and dislikes. He also accidentally falls asleep most days," the post reads.
"We don't mind — Cats need this! Terry is a wonderful volunteer," it continued.
It didn't take long for the photos of Lauerman snoozing to take off, amassing more than 65,000 reactions and 18,000 shares as of Friday afternoon.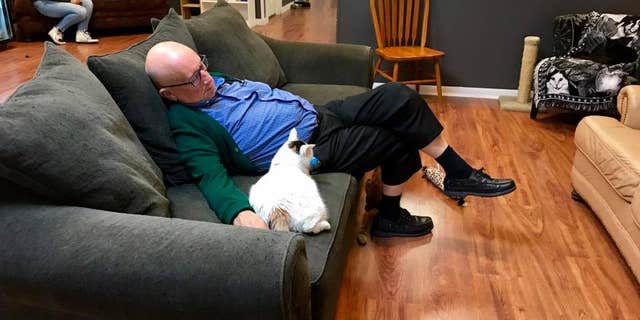 "I never expect[ed] this," Feldhausen said of the now-viral post. She added Lauerman didn't realize how many people had seen the photos until the phone began to ring non-stop.
THESE FLEA AND TICK MEDICATIONS FOR PETS ARE CAUSING SEIZURES, OTHER NEUROLOGICAL ISSUES, FDA WARNS
The attention has also been beneficial for the sanctuary. Feldhausen said she has received so many donations in the past few days, her older model computer has significantly slowed.
As for Lauerman, he is "so happy that accidentally taking a nap has raised so much money," she said.