Why Hire an Interior Designer?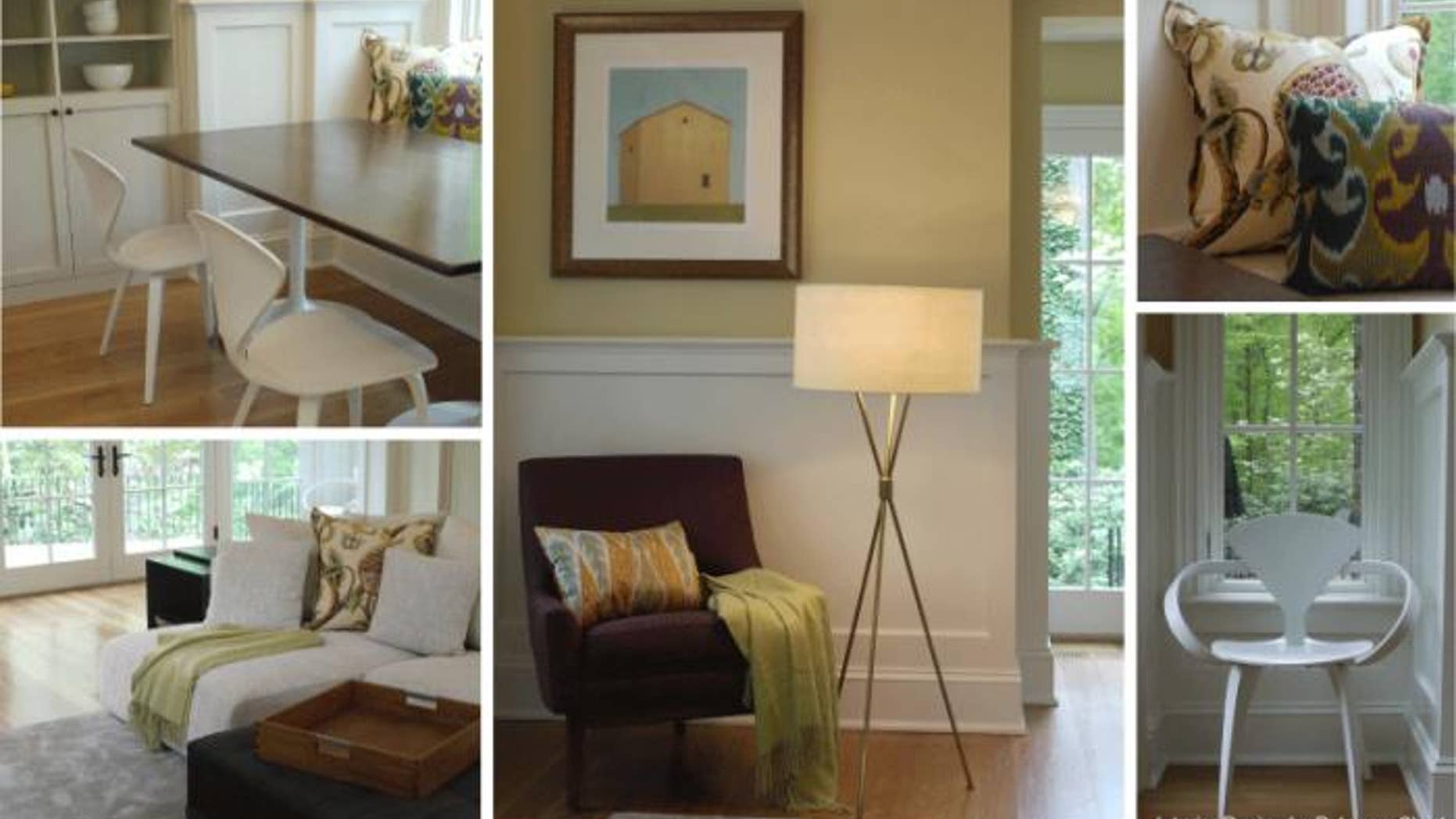 Browsing home décor magazines and decorating books can make it very tempting to hire a professional to style your surroundings, but is it worth the investment?
Interior designer Rebecca Short explained when it's best to go pro, but pointed out some things to consider before taking the (sometimes costly) plunge.
Why hire an interior designer?
"For their professional knowledge, experience and education," Rebecca says. "A good interior designer brings their expertise, education and insight to the table." For example, if you feel a room needs more seating, instead of buying more chairs, "a professional might see that an adjustment to your furniture arrangement, like a new lamp and a different coffee table might actually make the room everything you've ever wanted and help you better use the seating you have."
What are some of the benefits having your home professionally decorated?
"A good interior designer will see how your home works or doesn't work for you," says Rebecca. "They'll see the full picture and are able to offer objective design expertise. You've also saved the time and energy of doing it all yourself: The measuring, the shopping, the ordering, the coordination of deliveries, dealing with any problems, researching all available options, waking up at 3 a.m. and wondering what fill you should get in your sofa cushions!"
How can you find an interior designer that is right for you?
"Hire someone who can speak to you honestly. Someone who will tell you no, so you can believe them when they say yes. Choose someone who will take the time to explain design decisions to you. Your home is a physical representation of YOU and the design process can help you better understand yourself."
How much can I expect to pay?
It's difficult to pinpoint a specific price range, since it really depends on the job itself. However, you shouldn't be intimidated browsing magazines for professionals. "Just because someone is in a magazine doesn't mean they're out of your budget," Rebecca says. "Give them a call and check. Regardless, an interior designer should be transparent in what you are being charged. Many interior designers are willing to be flexible in how they work with you considering the current economic climate."
When is it NOT worth it to hire a professional?
"If you really can't afford to bring in a professional, don't do it," Rebecca says. "You can easily find out if this is the case with an open and frank phone conversation. You don't want to come to this heartbreaking realization after you have spent money but can't afford to go further."
When should you wait to hire a professional?
It is very important that you speak with your spouse, partner or family and come to a consensus about the overall look you are trying to achieve BEFORE bringing a professional into the picture. "At some point, you and your designer will need to have this conversation together so they can best design for you. It is a much more fruitful conversation if you aren't coming up with answers on the fly."
What are some do's and dont's for do-it-yourself decorators?
Buy the best quality you can afford.
Look at the space as a whole. You may like the chandelier you saw on vacation, the fun chairs you saw in a magazine and be nostalgic for Aunt Bertha's dining table, but it doesn't mean they work well together. You have to see that for what it is and get past it.
Edit. Edit. Edit. Don't buy something just because it is attractive and you can. Less is more space; more is more clutter.
Find photos of rooms you like. Make a dimensioned floor plan on graph paper. Create a per-item budget. Measure everything. Take all of this with you shopping. Look at components together, and again, look at the space as a whole.
Before you buy an item, ask yourself: Is this part of the dream room I've identified or do I just like it? Save yourself from expensive buyer's remorse. Every time you walk in that room, you will see the item and wish you hadn't purchased it. No one wants that in their home.
 Purge. Purge. Purge. Clean out drawers, closets and the whole house. Start with a ruthless walk-through. If something is broken, fix it right then and there, or throw it away. What are you keeping out of obligation? What should your children take to their homes? Do you really need 15 florist vases? Clean off the counter. Get rid of the visual to-do list you see when you walk around your home. This will help you see your home for what it is, not what it will be when you clear the refuse and finish all those tasks.
Learn about lighting — specifically, the different types of illumination (direct, ambient, etc.) and light temperature and color. Improving lighting can do wonders for a room. Bad lighting can give you all the romance and warm welcome of an emergency room or a cave. What do you want lit and how do you want it lit? Also, consider installing dimmer switches throughout  your home — they work wonders!