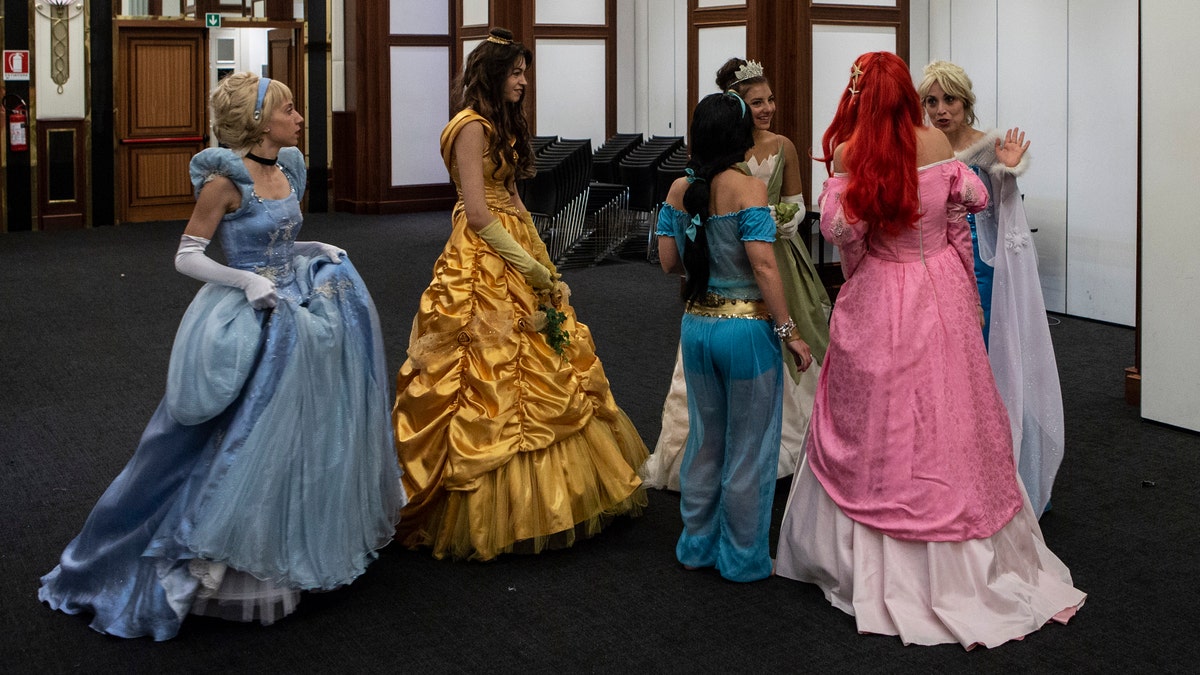 If you can sing, act and maybe have the ability to solicit the help of small woodland creatures, then this might be the job for you.
MOM DEFENDS DISNEY-INSPIRED BABY NAME AFTER TROLLS MOCK IT ONLINE: IT 'SUITS HER'
A family in Brookmans Park, U.K., is looking for a part-time nanny to be a full-time Disney princess for their five-year-old twin girls.
"Like most 5-year-olds, our girls are obsessed with Disney and we feel this would be the best way to communicate some important values," the advertisement posted on a U.K. childcare website reads.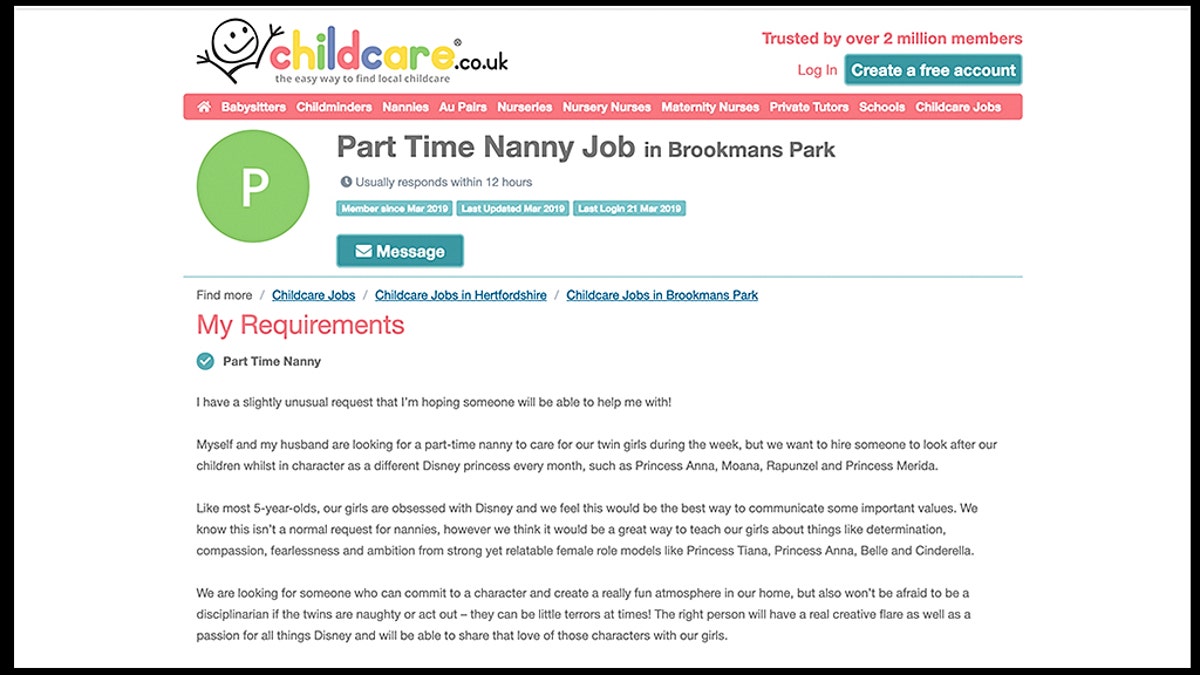 "We know this isn't a normal request for nannies, however we think it would be a great way to teach our girls about things like determination, compassion, fearlessness and ambition from strong yet relatable female role models like Princess Tiana, Princess Anna, Belle and Cinderella."
FOLLOW US ON FACEBOOK FOR MORE FOX LIFESTYLE NEWS
The ad requests that the nanny dress up as a different Disney princess "every month, such as Princess Anna, Moana, Rapunzel and Princess Merida" in addition to the other princesses listed.
The Disney-obsessed nanny will be expected to do the same job as regular nannies, but with more "creative flare."
"The role involves picking the girls up after school, four days a week, arranging a variety of Disney-related activities (arts and crafts, baking, singing, etc.), cooking dinner and potentially putting them to bed if we're late home from work," the ad reads.
CLICK HERE TO GET THE FOX NEWS APP
Though the unusual request does come with perks fit for a princess. For the part-time role, the nanny will receive $53,000 a year, as well as compensation for all Disney costumes, and 25 days of vacation.