Two South American rodents go on the lam in Toronto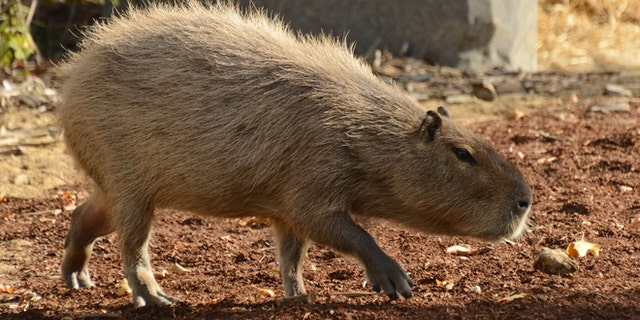 NEWYou can now listen to Fox News articles!
The two fugitives broke out of their confinement on Tuesday and are believed to be hiding out somewhere in Toronto's High Park, causing many residents in the neighborhood to fear for their safety.
On Wednesday, John Tory, the mayor of the largest city in Canada, went to the scene of the escape to talk to the officials on whose watch the escapees got free.
According to the New York Times, Tory even offered to join in the hunt for the fugitives, but those carrying it out "probably decided that's beyond the competence of a mayor."
So what criminal mastermind is it that's being sought with such vigor in Toronto?
Two South American capybaras – the world's largest rodents, which currently weigh about 30 pounds each and could grow as large as 100 pounds – that were being transferred to the city's High Park Zoo.
The animals were a mating pair bred in Texas that were being added to the zoo's one current capybara, which is named Chewy.
Megan Price, a spokeswoman with the city's Parks, Forestry and Recreation division, told the Associated Press the plan was to lock Chewy away and leave a trail of food leading into leave the open enclosure. Park employees were standing by with nets, but the rodents managed to escape.
Price said the search for missing rodents, which resemble tailless beavers with short legs, is focused on the area's creeks.
The semi-aquatic capybaras can be difficult to find because they can remain still and submerged under water for hours with just their noses sticking out.
Capybaras are herbivores, but city officials are urging residents to not try to capture the giant rodents.
The Associated Press contributed to this report.