The Daily Spike: Team Training matches Canine Companions with 'forever' partners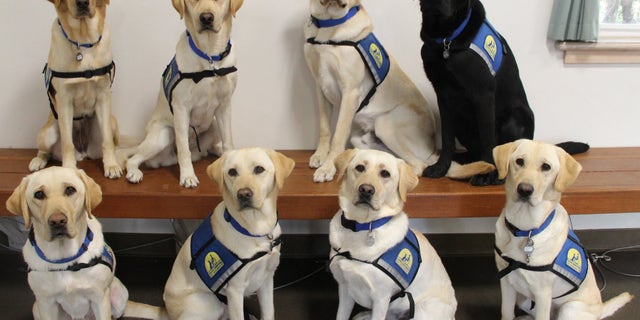 Look at all these good dogs!
Spike and I are hoping that one day he'll be featured in one of these photos wearing a blue vest. But Spike, a Canine Companion-in-training, currently wears a yellow vest, which means he's still learning. (The blue vests mean those dogs are fully trained service dogs.)
HOW TO TELL IF YOUR DOG IS REALLY SICK
After puppy raisers like myself give their pups back to Canine Companions, the dogs go through six months of advanced training with professional trainers. If selected, the dogs – like the ones seen above – go on to "Team Training," right after they have been matched up with their human partner. It's at these quarterly Team Training sessions – located at each of the six regional Canine Companions for Independence facilities – where candidates are matched up with their assistant dogs through a carefully thought-out process.
When candidates are invited to Team Training, Canine Companions has a good idea of each recipient's personality and lifestyle, and attempts to align the best possible personality matches between the dogs and the Team Training students — not unlike speed dating.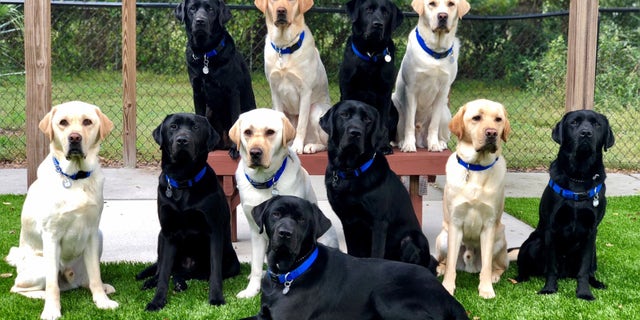 The candidates work with different dogs to make sure the match selected for them is the best fit. And most of the time, it's love at first sight. More often than not, the match just clicks, and becomes a successful team.
THE DAILY SPIKE: 'MY DOG COULD BE SOMEBODY'S JACKPOT'
That said, it's one of the hardest times of the year for Canine Companions for Independence puppy-raisers.
First off, these hardworking folks wait by the phone to hear if their dogs are being selected for Team Training. (Not all dogs are selected; some might have developed more normal habits, like chasing squirrels. But you can't blame them!) Then, if their dogs complete all their training and get selected to go, the puppy-raisers are just so hopeful that their furry friends will find their forever matches at Team Training, which lasts a full two weeks.
During this time, the students learn how to handle the dogs, give commands and take field trips to local establishments. It's stressful, emotional, rewarding and often challenging for everyone involved.
Of course, we wish nothing but the best for all the wonderful humans and dogs in Team Training. Spike and I can't wait to see all the graduate teams one week from today at graduation!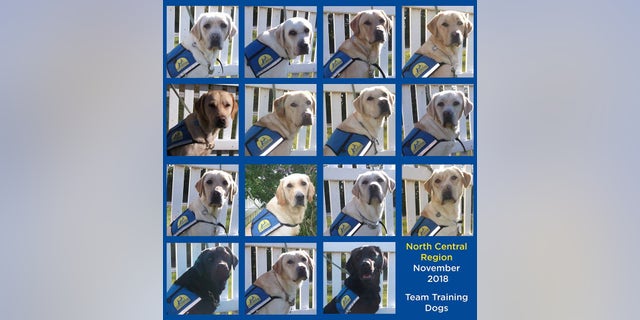 FOLLOW US ON FACEBOOK FOR MORE FOX LIFESTYLE NEWS
For more information on Canine Companions for Independence, visit CCI.org.