The Daily Spike: Shelter in the storm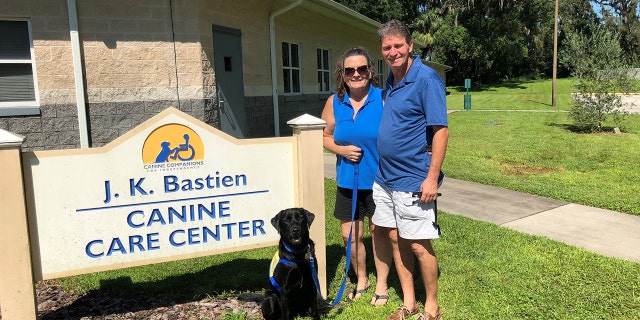 NEWYou can now listen to Fox News articles!
Kelly and Steve Shelton are residents of Myrtle Beach, S.C., and are Canine Companions for Independence volunteer puppy-raisers. They are currently raising Malcom, the 15th puppy they have raised for Canine Companions, who will matriculate in November.
Kelly and Steve followed the warnings and evacuated from Myrtle Beach earlier this week. But once in their car, they said to themselves, "Where do we go?"
THE DAILY SPIKE: GOOD DOGS ARE ALWAYS LEARNING, EVEN ON VACATION
The two called the Canine Companions Southeast Regional training center in Orlando to see if they could help out. The good folks at the center told them to come on down and ride out the storm in one of their dorm rooms, and Kelly and Steve are extremely grateful to be somewhere safe with their Canine Companions pup.
Every training center has some dorm rooms for when the graduates come for their "team training." Canine Companions puts all the graduates up in these rooms free of charge while they learn all the commands with their dogs. That way, there is never a financial concern for someone who needs a service dog.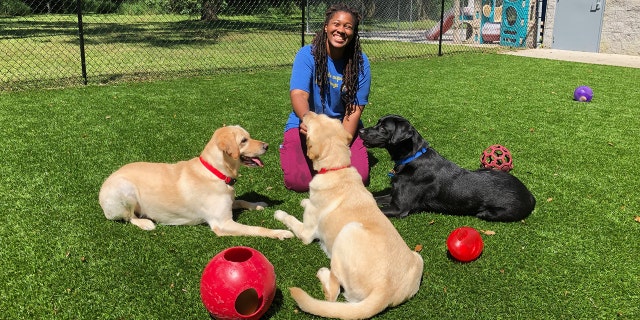 HURRICANE FLORENCE: SAFETY TIPS FOR PETS
Malcom, meanwhile, is beyond thrilled. He's enjoying play time with some of the dogs that have matriculated into "doggie college," as they get ready for their professional training.
Kelly and Steve have no idea what will happen with their home. If for some reason they can't return or it's uninhabitable, Malcom will stay on campus until his November matriculation.
I think it's so amazing how Canine Companions is there for Malcom and the Sheltons this week. And even more importantly, the organization is always a shelter in the storm for anyone with a disability.
FOLLOW US ON FACEBOOK FOR MORE FOX LIFESTYLE NEWS
For more information about Canine Companions for Independence go to CCI.org.