The Daily Spike: Good dogs are always learning, even on vacation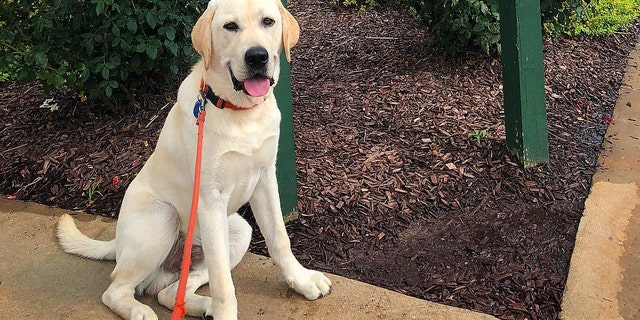 I saw the coolest thing while on vacation last week.
Spike and I, along with my boyfriend Chris, went to Wrightsville Beach, N.C., for a week of sun, sand, surfing and boating. (Well, Spike didn't surf, but Chris and I did.) Spike swam his heart out every day, and got really good at digging holes in the sand on the beach. He was in heaven!
But seeing as Spike is still in training to become a service dog for Canine Companions for Independence, we also made a lot of time for some dedicated puppy training.
HOW TO PROTECT DOGS FROM SUMMER HEAT STROKE
Chris and I taught him a few new commands, including:"Up," where he puts his front paws on a platform of some kind; "Jump," where he gets entirely on the platform; and "Off," where he comes down. We'd take Spike to the Wrightsville Beach Park which had a number of benches and platforms where we could practice these commands, and he got pretty good.
These are potentially important commands Spike would be smart to learn before he graduates and gets paired with a person with a physical disability. For instance, Spike could get 'Up" on a counter to deliver a wallet or other item to a cashier, or retrieve an item, or to hop up on a wall to flip the light switches for his partner.
THE DAILY SPIKE: TIPS FOR HOUSETRAINING A PUPPY
This park also had a really nice playground for children, and an amazing swing — called a Liberty Swing — that allows wheelchair-bound children (and adults) to safely swing.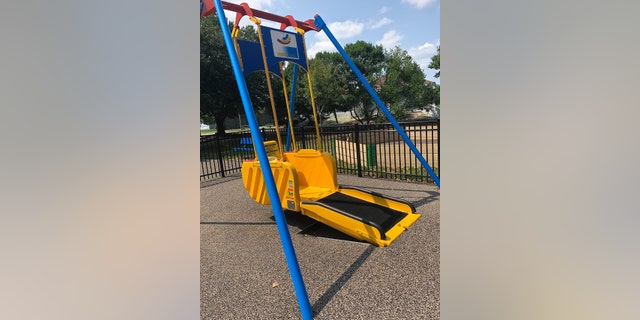 How cool is that?!
I have so many great memories from my childhood of going to Chestnut Ridge Park, which was near our house in Orchard Park, N.Y., and playing on the swings and slides with my brothers. And now, with a swing like the Liberty Swing, so many more children can experience that same joy. It's great to see such an investment by Wrightsville Beach in the quality of life of its residents — and visitors — with disabilities.
FOLLOW US ON FACEBOOK FOR MORE FOX LIFESTYLE NEWS
Spike and I both learned something new while on vacation. Two paws up for the town of Wrightsville Beach!
For more information on Canine Companions for Independence, visit CCI.org.