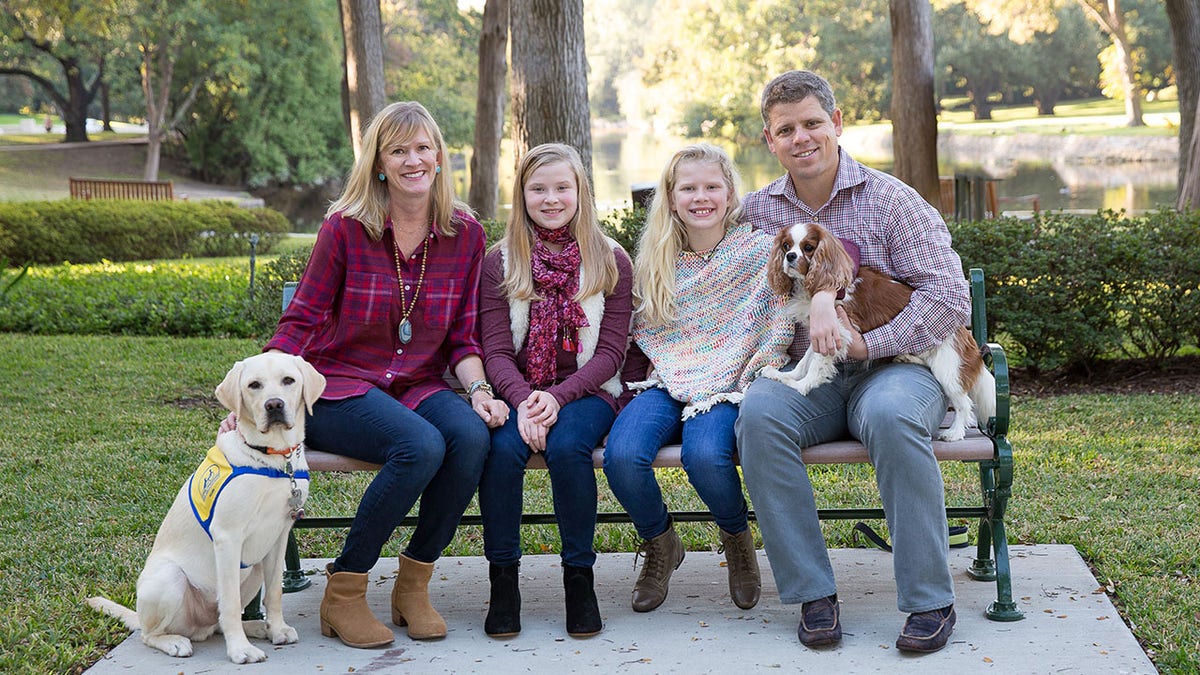 Jennifer Williams, executive producer for "The Daily Briefing with Dana Peirno" and writer behind "The Daily Spike," shares this inspiring story from Kelly Harrell, a fellow puppy raiser with Canine Companions for Independence. Harrell and her family reside in Texas.
My husband Kirk and I keep busy with our pre-teen daughters, Katherine and Killian, but we wanted our girls to experience giving back to the community in a way that would be tangible. We wanted Katherine and Killian to see, feel, experience and teach. Volunteer puppy raising has given us just that.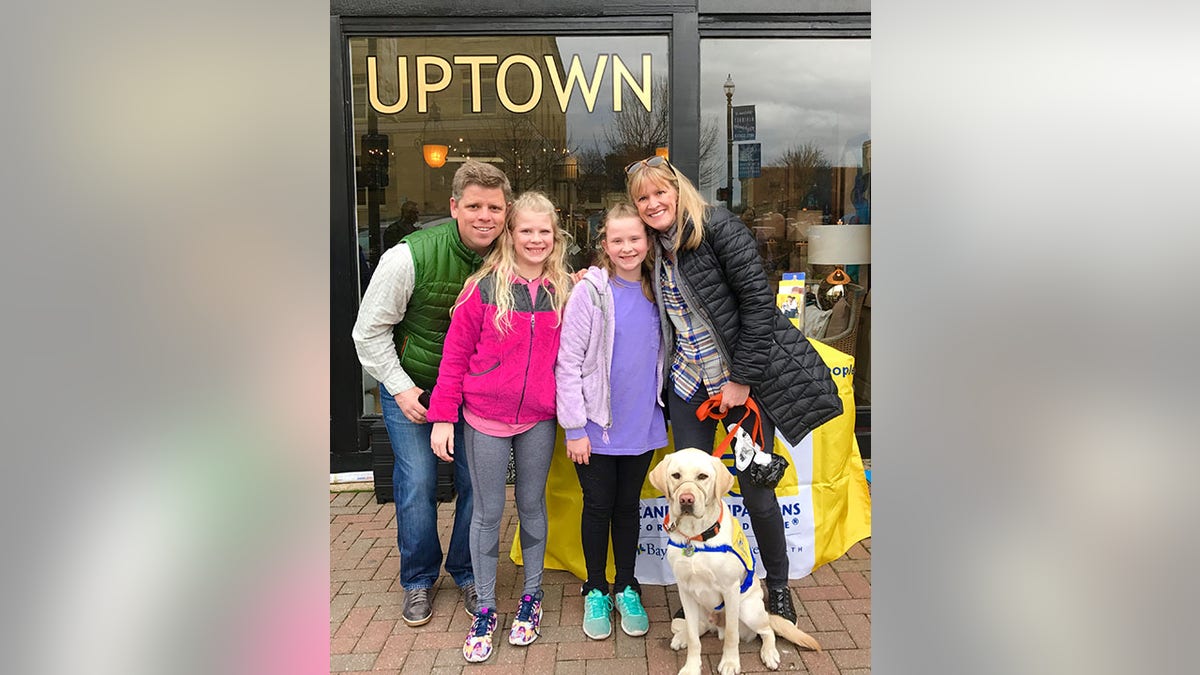 In the spring of 2016, we received Canine Companions puppy Albie. We knew that returning Albie after our time raising him would be difficult, but we believed the chance to change someone's life would fill the void that the puppy would leave.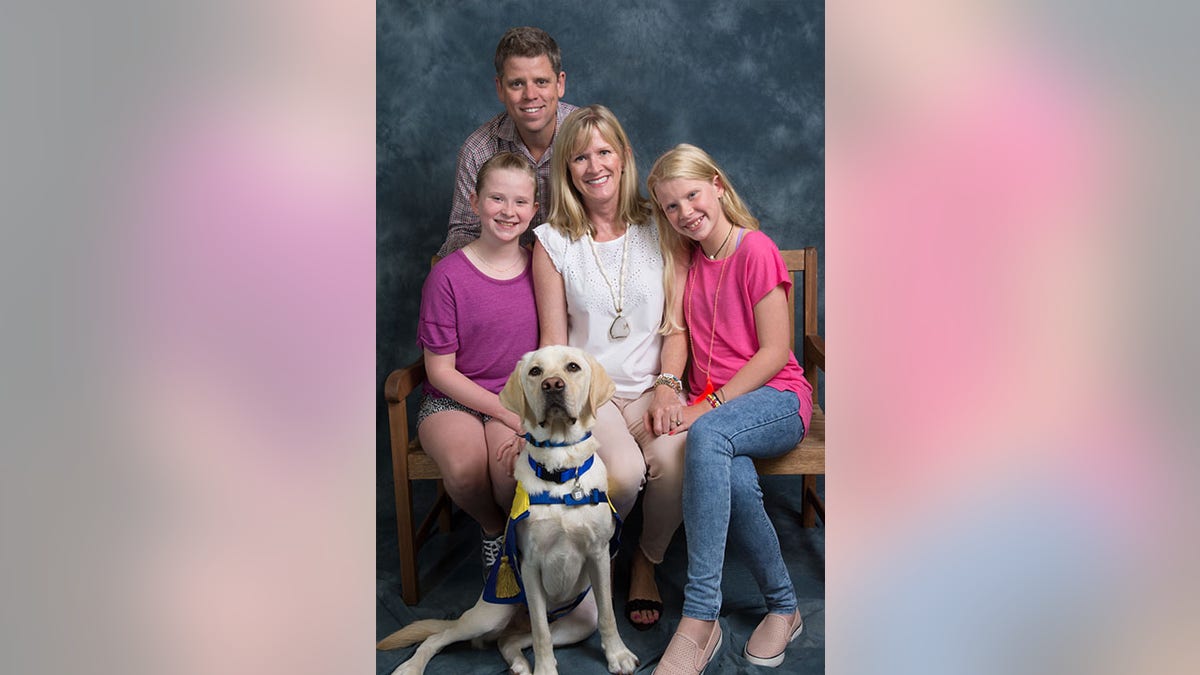 Our family spent the next year and half with Albie — bonding, loving and growing together. All in hopes that he would go on to serve a bigger purpose. Albie's matriculation day was an emotional one for all of us. There were a lot of tears, but there was a lot of hope, too.
CELEBRATE 'ALL AMERICAN PET PHOTO DAY' WITH 7 OF THE CUTEST PICS ON INSTAGRAM
When he was a young puppy, I liked to whisper in his ear that he was born for amazing things. I'd look in those soulful eyes and tell him that again and again. Now, he's fulfilling that destiny.
This May, Albie graduated as a service dog. He will greatly enhance the independence of the person he was matched with by picking up dropped items, opening doors, helping with laundry, and bridging the social gap that a disability sometimes brings.
Graduation day was a roller coaster of emotions. We asked a lot of our girls, giving up a puppy that they loved. However, I believe graduation day showed them that they really contributed to someone's life. I hope these lessons will help mold them into honorable, strong young women.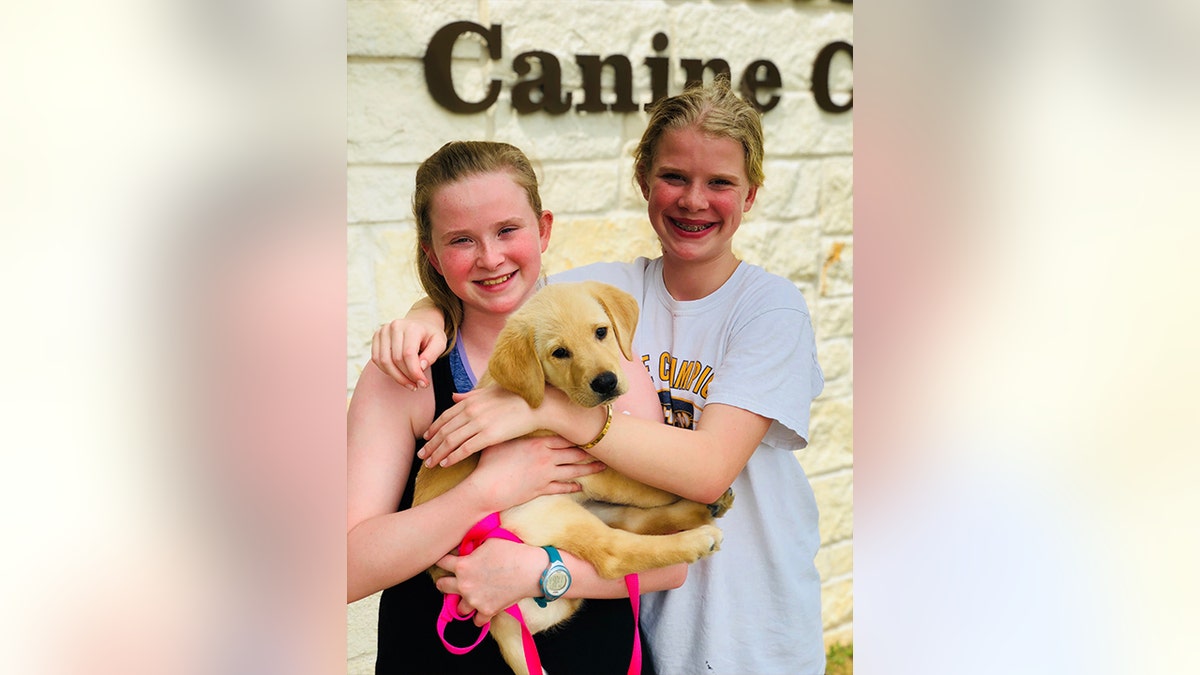 FOLLOW US ON FACEBOOK FOR MORE FOX LIFESTYLE NEWS
Handing the leash off was the fulfillment of months of work, dreams and prayers. As we watched Albie go home that day, we became a part of someone's journey and expanded our family.
Now, the journey is beginning again with the addition of 8-week-old puppy Penelope. While this journey will be just as bittersweet, we have a new outlook.
We realize, now, that in the end, you are not really "giving the puppy up." You are sharing time with them and helping define their future. Dogs, like people, are capable of loving many. I'm proud to be have expanded my family to include Albie and his new person.
Learn more about Canine Companions for Independence at CCI.org.