Texas woman claims dog died after eating a sugar-free candy cane: 'I feel like I failed her'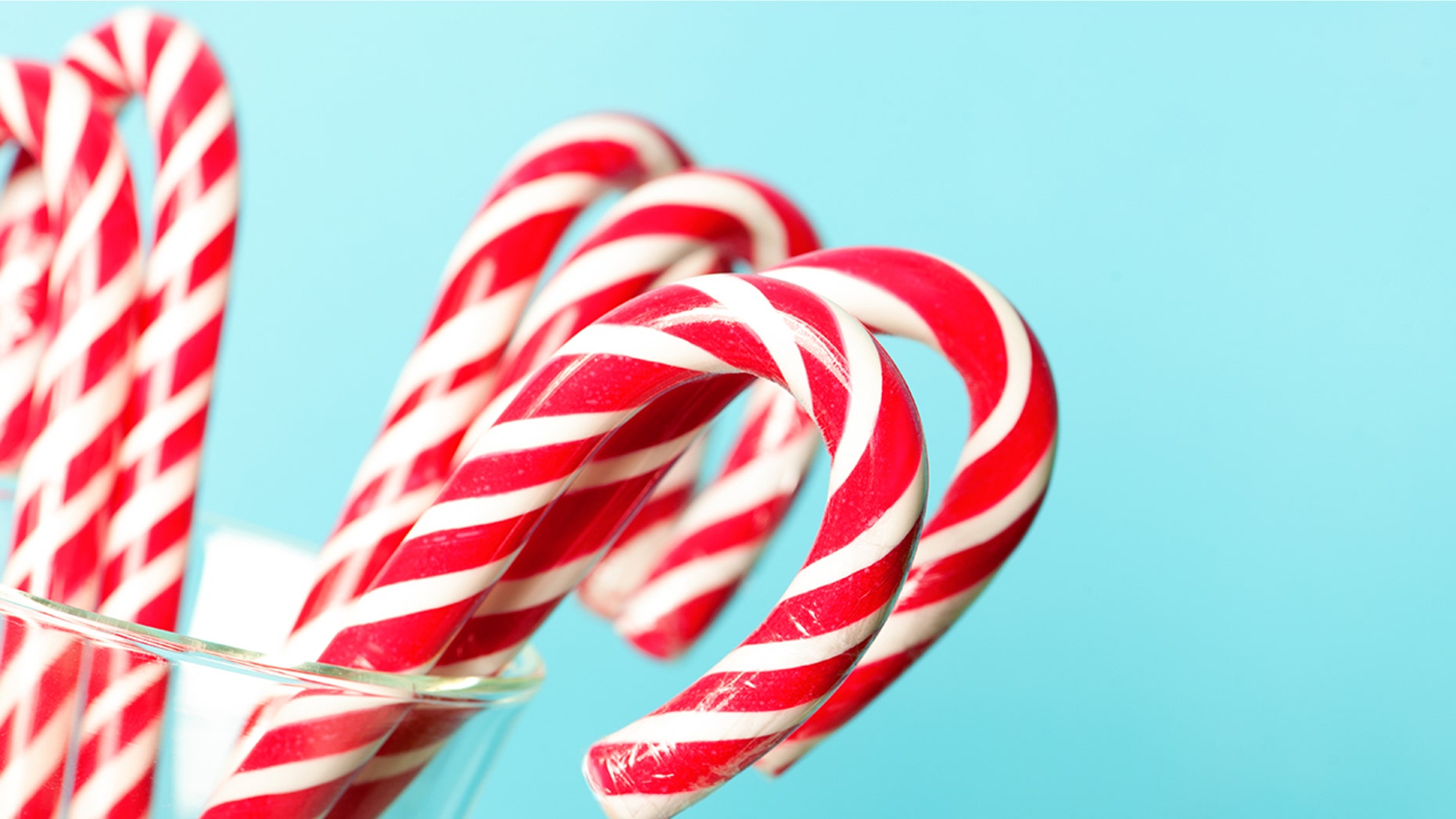 A young dog in Texas reportedly died after eating a sugar-free candy cane, which contains an ingredient called xylitol that is often deadly to canines if ingested.
Groves resident Darla Martinez told 12 News her 7-month-old Chihuahua-mix, Harleigh, got into a package of sugar-free candy canes that she purchased last Thursday. The pup somehow managed to snag them from a table while Martinez was in another room.
TENNESSEE WOMAN WARNS PET OWNERS OF DANGEROUS INGREDIENT IN CHEWING GUM AFTER DOG DIES
That night, Harleigh began to vomit and, at one point the next morning, was "laying in a pool of blood" while in her kennel, 12 News reported.
On Friday morning, the Groves woman took the pup — which was allegedly comatose at this point — to a nearby vet. There, veterinarians informed Martinez that Harleigh had xylitol poisoning. She died shortly after.
Xylitol is a sugar alcohol that's often used as a substitute for sugar. It's commonly found in sugar-free chewing gums and mints, toothpaste and store-bought baked goods, among other items, according to PetMD. The ingredient can be lethal to dogs if ingested, as the "ingestion of xylitol or xylitol-containing products causes a rapid release of the hormone insulin, causing a sudden decrease in the dog's blood glucose," PetMD reports. It's not usually harmful to humans.
Weakness, vomiting, seizures, trembling, diarrhea and acute collapse, among other symptoms, are all signs of xylitol poisoning, according to Pet Health Network.
"Never in my wildest dreams did I think that's this spunky, healthy, little girl would pass away from a candy cane," Martinez told 12 News. "I was always worried about chocolate — but that's nothing compared to this."
CAT GETS STUCK IN LAUNDRY VENT, LITERALLY NEEDS BUTTERING UP TO GET OUT
"Somehow I feel like I failed her by leaving candy canes on the table," she added.
Darla Martinez did not immediately respond to Fox News' request for comment on Tuesday.