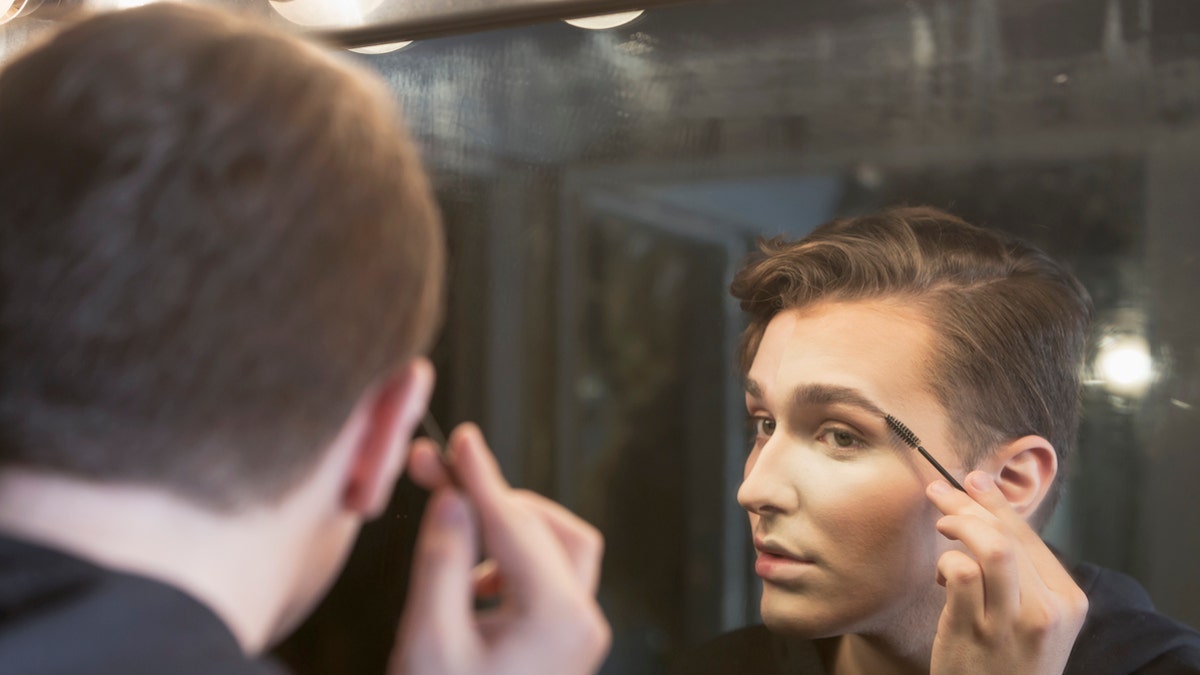 A school district in Pearland, Texas, is taking a closer look at their dress code policy after a male student was given in-school suspension for wearing makeup in class, prompting an online petition.
The unidentified high school student reportedly received the disciplinary action at Shadow Creek High School for violating the Alvin Independent School District's dress code policy that says "Boys may not wear make-up."
According to KHOU, the teenager was given a choice to either "remove the makeup or go to ISS," Shadow Creek High School student Jasmine Richards said.
WISCONSIN SCHOOL DISTRICT BLASTED BY ACLU FOR 'SEXIST' DRESS CODE ENFORCEMENT
The student refused to remove it and was sent to in-school suspension.
After word of the incident spread around the school, Richards began an online petition at Change.org calling for the dress code to be updated. The petition gained nearly all of its 1,500 signature goal in four days. The goal has since been changed to 2,500.
"Alvin ISD has a dress code policy in place that includes several gender biased policies such as preventing boys from wearing makeup and earrings (both things that girls are allowed to wear). These policies are based entirely on outdated and sexist gender standards," the petition read. "We are asking for Alvin ISD to review and modify their dress code so that it is free of gender discrimination."
Because of the success of the petition, the school district set up a meeting with the students to discuss the matter further.
CALIFORNIA SCHOOL DISTRICT'S 'PERMISSIVE' DRESS CODE WELCOMING TUBE TOPS, RIPPED JEANS AND PAJAMAS SPARKS DEBATE
Assistant Superintendent Daniel Combs tells Yahoo Lifestyle the experience was a "good learning opportunity" for the district.
"We started a great dialogue and allowed the students to share their insight, share their perspective, and share their concerns. And working together with the students, we talked about what's a good course of action moving forward," Combs said. "As a district, we are going to put together a committee that will allow our community, our parents, as well as our students, to have a voice, and go back through the process to look at our dress code, and again, identify areas of concern and make recommendations."
Though Combs told KHOU, "The dress code is not set in stone," and that it "is reviewed every couple of years at the most," he said students' concerns will be addressed when the committee meets to review it this time.
FOLLOW US ON FACEBOOK FOR MORE FOX LIFESTYLE NEWS
"That's our goal as a school district," he says, "to serve each student as an individual."
The quick response from the district has been reassuring to students that their voices will be heard, but parents have been split on the dress code being reevaluated.
"I don't know. If it was my kid, I wouldn't want him wearing makeup to school," said Luke Perry to KHOU.
"We're in an environment these days that we should embrace everyone," said parent Kim Becker.