Texas beauty queen has criminal record and should return the crown, rivals say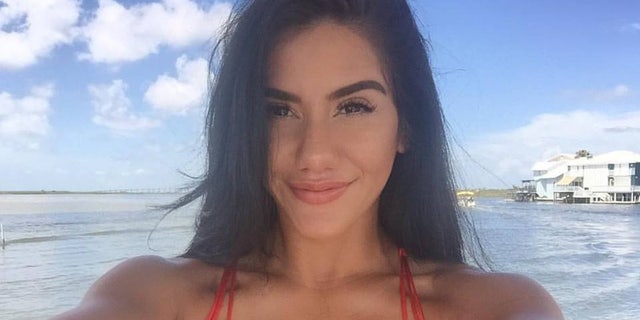 A Corpus Christi Latina pageant winner is being forced to defend her title because her rivals say she has a police record that disqualifies her.
Caitlin Cifuentes, who won the Miss Corpus Christi Latina pageant last week, took to Facebook after six contestants who competed against her sued the event's director claiming that Cifuentes's previous marriage and criminal record should have her disqualified, the Houston Chronicle reported.
"I am only going to state this once," she wrote on her social media page. "I worked very very hard to win this title…"
She added: "There is way more positivity and love than negativity so for those that are bitter, please understand that this was a competition and the judges made their own final decision. I forgive those who choose to be hateful. Overall we all did awesome and we are all beautiful."
According to court documents, the 25-year-old Cifuentes is on deferred adjudicated probation for aggravated assault with a deadly weapon and probation for a misdemeanor DUI.
The six contestants claim pageant director Kayla Alvarez allowed Cifuentes to participate despite her record. They seek $100,000.
"Kayla Alvarez willfully and knowingly violated countless terms of the contractual agreement by allowing Caitlin Cifuentes to participate in and ultimately win the pageant," the lawsuit states.
Alvarez, who is in her first year as the pageant director, defended the pageant's decision involving Cifuentes.
"Just because you have a bad background ... doesn't mean that should hold you back from accomplishing your goals," Alvarez told the Corpus Christi Caller-Times. "She's worked very hard and the judges saw that and she won fair and square."
For now Cifuentes gets to keep her crown. Alvarez said the winner could not be disqualified because deferred adjudication probation does not mean she has been convicted of the alleged crime. She added that married women cannot compete in the pageant's teen category, but a divorced woman is allowed as long as she isn't married at the time of the competition.