Tails of a dog walker: Meet Biscuit, the German Shepherd Chow mix who wouldn't budge
There are over 28,500 dog walkers in United States, and while some folks may turn their snouts at the profession, dog walkers account for $1 billion in revenue annually, according to research group IBISWorld.
Sure, the job can be a little messy, but it certainly has its perks.
MEET ARETHA, THE WEST HIGHLAND TERRIER WHO HATES WALKS
In honor of National Pet Day, Fox News hit the streets with some of the best walkers in the business to hear some of the funniest, strangest and down-right silly stories in our brand new web series "Tails of a Dog Walker."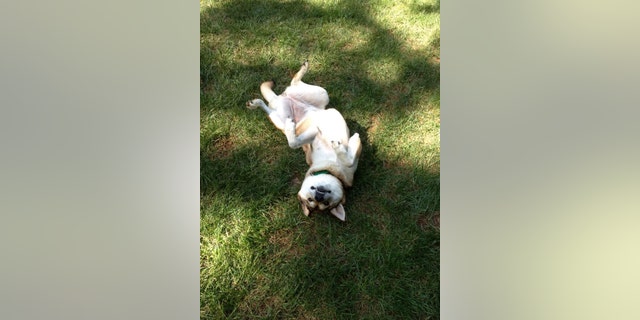 In this episode, we meet Biscuit, an 8-year-old rescue from Atlanta. While walking with her Wag dog walker Nina, Biscuit stopped dead in her tracks and refused to move. See why and how they got Biscuit back on track in the video above and be sure to check back at Fox News for more "Tails of a Dog Walker."
FOLLOW US ON FACEBOOK FOR MORE FOX LIFESTYLE NEWS
For further proof that dog walkers are the unsung heroes of neighborhoods nationwide — as well as the bosses of belly rubs, the dukes of doodies and the captains of inclement weather — take a look at our previous "Tails of a Dog Walker" episode below featuring Aretha, the dog who just hates walks.