Survey finds Colombians rank as happiest people on Earth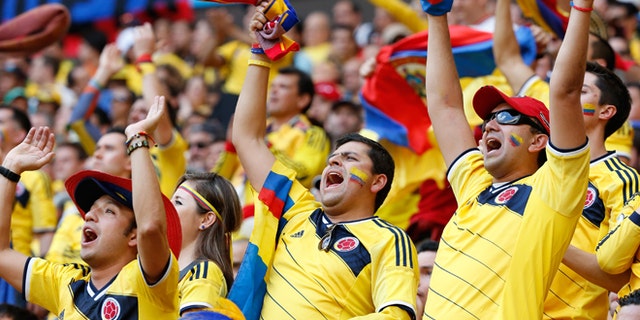 The Philippines may have snatched the Miss Universe crown from Colombia, but there's one title the South American country managed to bring home: The happiest place on Earth.
WIN/Gallup International's End of Year Survey asks people around the world, among other questions, how happy they are. Colombia topped the world in smiles with an 85 percent "net happiness index." The country also headed the list in 2012.
Colombia was followed by last year's winner, Fiji (82 percent), Saudi Arabia (82 percent), Azerbaijan (81 percent), Vietnam (80 percent), Argentina (79 percent), Panama (79 percent), Mexico (76 percent) and Ecuador (75 percent).
The United States registered 43 percent happiness, No. 44 on the list, tied with Serbia. Pulling up the rear was Iraq, with a negative 12 percent rating.
"2015 has been a tumultuous year for many across the globe," Jean-Marc Leger, the president of WIN/Gallup International Association, was quoted as saying in the report. "Despite that, the world remains largely a happy place."
Overall, two-thirds of all respondents said that they are happy, down slightly from 70 percent in 2014.
The survey also asks people whether they are generally hopeful as well as hopeful specifically about the coming year economically. The only Latin American nation to make the Top 10 in all three categories was Argentina.
For the survey, WIN/Gallup International polled more than 66,040 people from 68 countries, and asked them, "In general, do you personally feel very happy, happy, neither happy nor unhappy, unhappy or very unhappy about your life?"
Of the Colombian respondents, 87 percent said they were either happy or very happy, compared to only 2 percent who were unhappy or very unhappy.
And there is no chance that Colombia's happy crown will be claimed by the Philippines any time soon: That country scored just 24 percent.