Student denied bus ride over 'inappropriate' shirt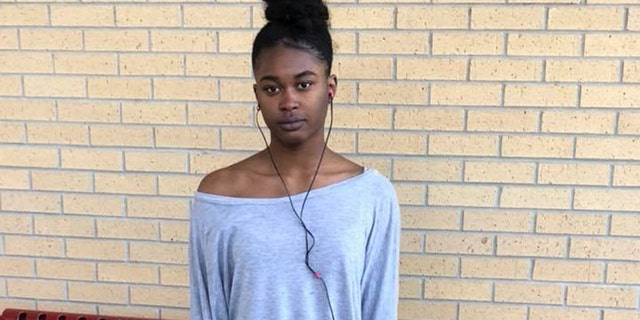 A North Carolina teenager was prevented from taking the school bus home by an assistant principal who considered her shirt to be too "inappropriate" for the trip, her mother said.
India Middleton said her 16-year-old daughter, Makhigha Davis, attended Hoke County High School on Friday wearing an off-the-shoulder shirt and received no comment from teachers or faculty for the entire day. However, when Davis tried to board the school bus, the assistant principal took issue with the light blue top.
TEEN REDUCED TO TEARS OVER CHARTER SCHOOL'S DRESS CODE
Davis said she was escorted to the main office, from where she called her mom at 4 p.m. to come pick her up, Middleton wrote on Facebook.
Middleton said she could not pick her daughter up until she was able to get off work. When Middleton finally arrived at the school at 5:45 p.m., nearly two hours after her daughter called, Middleton said there were no administrators around.
In a video, which has been shared on Facebook nearly 5,000 times, Middleton films herself checking the locked doors of the school.
"For you to have those doors locked, it's unfair to children," said Middleton to ABC 11.
"I feel like that could have been handled a different way," she said.
Davis told ABC 11 she waited inside the school for as long as she could, until a staffer told her she would have to move outside.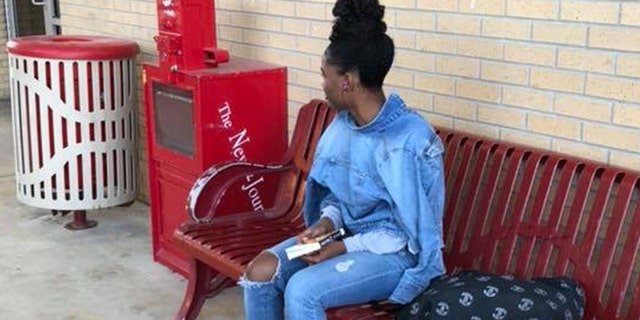 "She said, 'You have to wait outside because I'm about to leave and the office is about to close,'" Davis said.
The school has accepted responsibility and admitted administrators are supposed to stay with students until they are picked up.
"Hoke County Schools will not make excuses for the poor judgement demonstrated by the assistant principal. The best course of action would have been to allow the student to get on the bus Friday. All administrators understand that if a child is pulled from a bus then they are responsible for that child's supervision until they are safely picked up by a parent," the school said in a statement to ABC 11.
FOLLOW US ON FACEBOOK FOR MORE FOX LIFESTYLE NEWS
Despite the school's response, Middleton is still upset by how the school handled the situation and has not sent her daughter back.
"It seems like there is no consequence for the administrator. He gets to go about his regular day," Middleton said.