Spain's Princess Cristina No Longer A Suspect In Alleged Embezzlement Case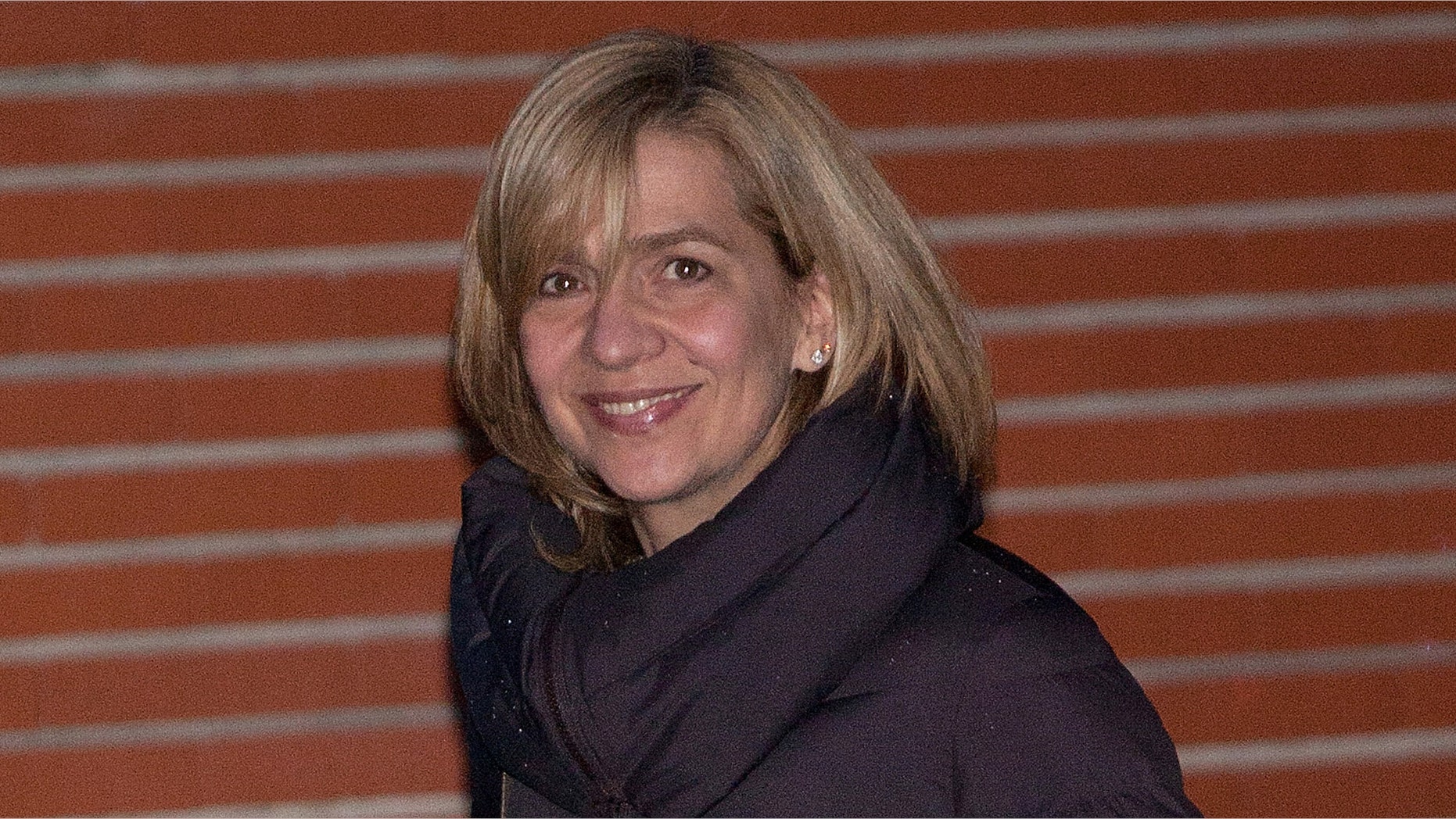 A Spanish court has decided to withdraw a subpoena to question Princess Cristina in a case concerning the alleged embezzlement of public funds by her husband Iñaki Urdangarín.
On Tuesday the Palma de Mallorca court said it had accepted an appeal by prosecutors regarding the 47-year-old daughter of King Juan Carlos'
This incident marked the first time a court summons had been given to an immediate member of the royal family.
The princess' husband is at the center of a nearly three-year investigation into whether he and his former business partner took advantage of their royal connections to funnel about $6.5 million in public funds that their nonprofit Noos Institute received into private businesses they also controlled.
The court accepted the prosecution's argument that there was insufficient evidence of the princess' involvement in the institute's dealings but said she could still be called to answer questions regarding possible tax fraud and money laundering if the investigating judge produces new evidence.
The summons had topped off a year of health and image problems for 75-year-old King, once one of Spain's most popular figures, widely admired for his role in helping Spain return to democracy in the 1970s after decades of dictatorship.
The corruption case and other issues have eroded Spaniards' admiration for their royal family — especially as a crippling economic crisis has widened the gap between rich and poor.
"The protective shield of the royal family has simply disappeared," Carmen Enríquez, an expert on the Spanish royal family, explained to The New York Times.
"We are in a serious crisis, where suffering citizens feel they should know where every cent of public money is being spent, including by the monarchy."

When speaking to the Times, a spokesman for the royal household said he was well aware of the fall in the family's popularity. With the spokesman highlighting the palace's efforts to make the royal household more transparent, the royals are not alone when it comes to tough public scrutiny.
Last week a poll published by the government-run Center for Sociological Research indicated the monarchy's popularity rating has plunged to unprecedented levels.
It said that on a scale from 0 to 10, those questioned for its April survey rated the royal family at 3.68, down from 4.89 in October, 2011, the last time the question was asked.
The Royal Palace declined to comment on the court ruling.
Based on reporting by The Associated Press.
Follow us on twitter.com/foxnewslatino
Like us at facebook.com/foxnewslatino