Son Of Pablo Escobar Launches Clothing Line Depicting Colombian Drug Lord's Image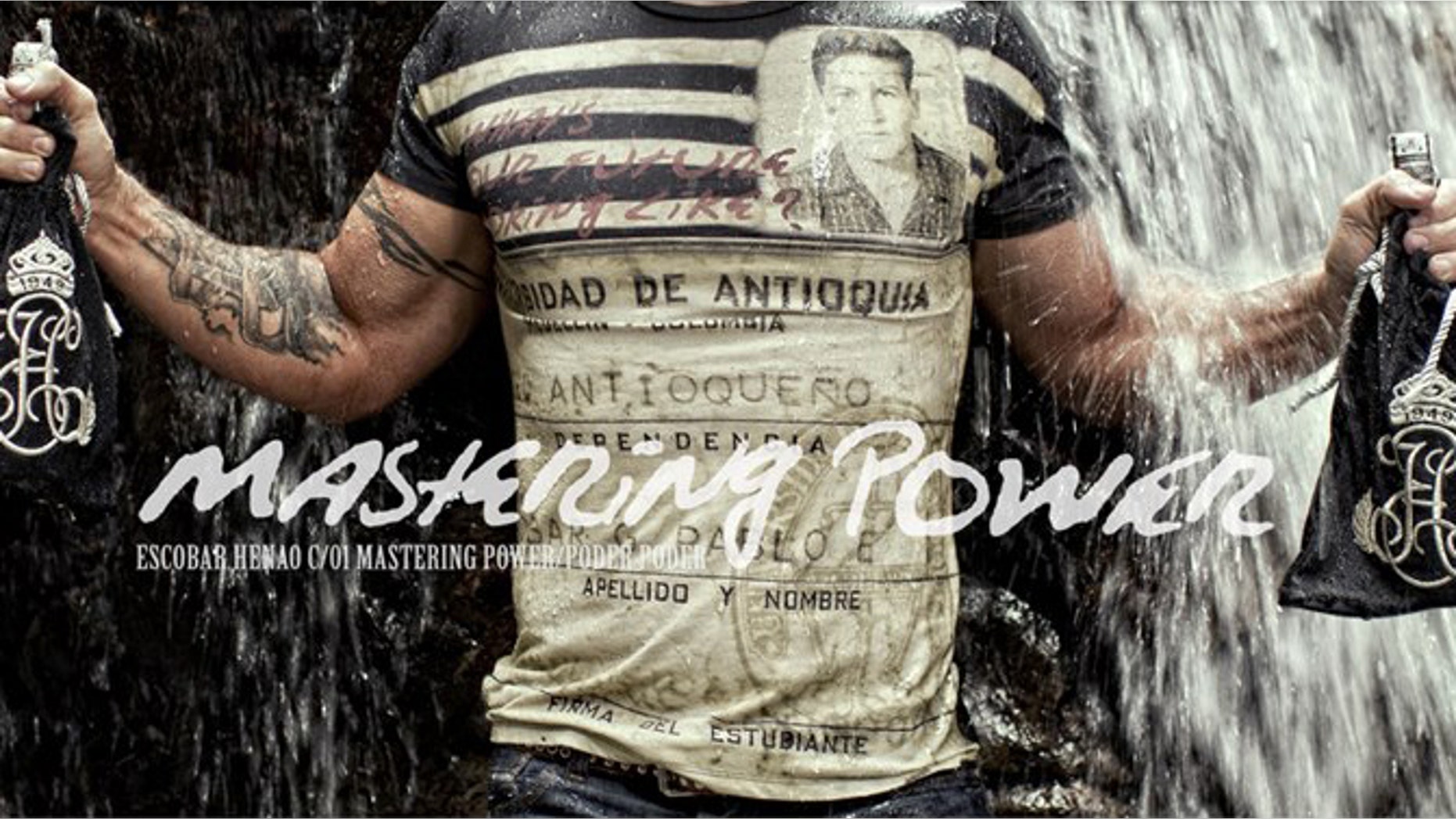 The son of notorious Colombian drug lord Pablo Escobar Gavíria has launched a clothing line, taking steps away from father's career – and causing some controversy along the way.
Juan Pablo Escobar Henao, 36, launched in 2012 "Escobar Henao," a T-shirt line with intricate artwork depicting documents that once identified his father, who was shot down in Medellín, Colombia, in 1993.
According to Mexican news source, SinEmbargo, some of the depictions include a copy of the senior Escobar's driver's license, his university card and a credit card.
In addition, each T-shirt has on it a stamped phrase that, according to SinEmbargo, are intended to inspire reflection in buyers: "Your privileges; are they fruits of your deception?" and "What will you do with your future?"
On Escobar Henao's online store, one T-shirt description reads, "This shirt has the ID card of the Liceo Antioqueño, the place where Pablo Escobar studied in high school. What will you do with your future? So reads the phrase that accompanies the T-shirt. Think before making decisions at the point of no return in your life. It's never too late to correct the course."
"We don't believe that a T-shirt will make youth more or less violent, but it ignites the conversation with messages unequivocal about peace," said Escobar Henao, who now goes as Sebastian Marroquín after the death of his father, to El Diario.
The T-shirts cost $60 to $95.
Follow us on twitter.com/foxnewslatino
Like us at facebook.com/foxnewslatino