Snoop Dogg sets Guinness World Record for largest gin and juice cocktail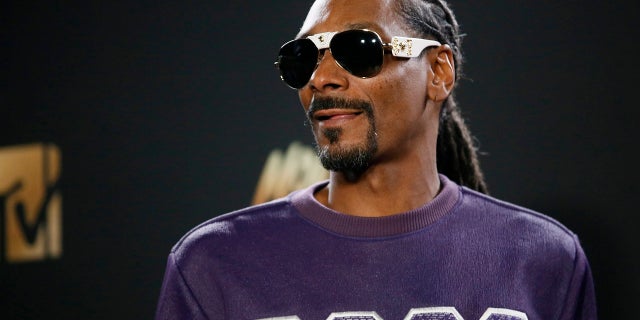 NEWYou can now listen to Fox News articles!
Snoop Dogg now has a Guinness World Record for a cocktail under his belt.
The "Drop It Like It's Hot" hitmaker and rapper Warren G were among those who set a record for "the largest paradise cocktail" over the weekend at BottleRock Napa Valley, USA Today reports.
The massive alcoholic beverage contained gin and juice — two ingredients famously referenced in a Snoop Dogg song title.
"Yesterday at @BottleRockNapa festival in California, USA this cocktail measuring over 132 US gallons (500 litres) was presented by chef @MVoltaggio with @SnoopDogg, @regulator & @WilliamsSonoma#BottleRock2018," Guinness World Records tweeted.
MCDONALD'S CUSTOMER ARRESTED FOR TAKING GOLF CART TO DRIVE-THRU WHILE DRUNK
The organization shared details of the drink's ingredients in another message.
"The cocktail contained 180 bottles of Hendricks gin, 154 bottles of apricot brandy and 38 3.78 litre jugs of orange juice, topped with a giant drinking straw, pink parasol and a garnish of pineapple and melon on a sword," the organization revealed.
An Instagram photo shows Snoop Dogg holding a giant straw with the caption, "Gin and juice world record."
The Mercury News shared details of the Guinness certificate for the feat.
"The largest paradise cocktail was created by Snoop Dogg, Warren G, Michael Voltaggio, Kim Kaechele and Kendall Coleman (All USA) in Napa, California, USA on 26 May 2018," the document reportedly read.