Shay Mitchell mocked for bizarre Bioré ad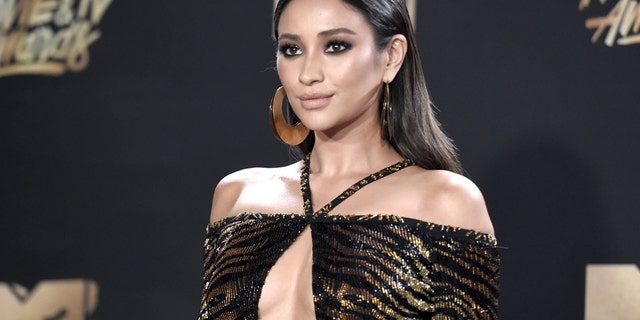 Is Shay Mitchell a real-life pretty little liar?
Fans are crying foul on a sponsored (and obviously staged) Snapchat video the actress and Bioré ambassador, 31, posted last weekend to promote the beauty brand's makeup remover.
"I have obviously tried my fair share of makeup removers, but these are by far my favorite," Mitchell begins in the clip, pouring the liquid onto a cotton round.
Next, she attempts to demonstrate the product's ability to remove waterproof eye makeup by swiping the pad across her own eyes — but while she proudly shows off the smudged cotton round afterward, her eyeshadow and mascara remain perfectly intact.
Mitchell's clip was swiftly and mercilessly mocked on social media. "That was so cringe," one Twitter user opined, while another asked, "why is she reviewing a skin care product with a Snapchat filter on?"
Still others, however, were hesitant to blame the actress for trying to make a quick buck with her beauty ad. "Since 'PLL' is over I guess she gotta get her coins somehow," a third observer tweeted.
This article originally appeared on the New York Post.