Salvador Dali's "Bad Side" Featured in Exhibit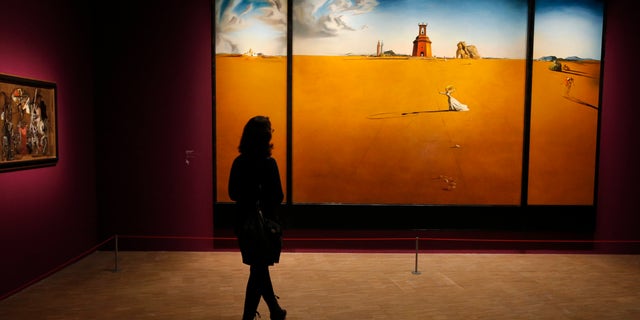 PARIS – Salvador Dalí, the king of the melted clocks, is known for his ground-breaking surrealism and his wacky, over-the-top behavior.
But less is talked about post-1939 Dali, when the Spanish master of Surrealism became so commercialized his art became a form of pop art.
But now a new exhibit seeks to reconcile for the first time the last decades of his life — when the artist was accused of money-making self-publicity through numerous television appearances — with his earlier, respected Surrealist period.
The Pompidou Center exhibit, which opens Wednesday, brings together 120 paintings, from his famed 1931 work "The persistence of memory," featuring melted clocks, to later work that's normally shunned by critics: in TV shows, ads, films and work featuring celebrities like Mae West.
The surrealists said "that there was basically a good Dali, the surrealist, and a bad Dali, from 1939 on," said curator Jean-Michel Bouhours." But the popular TV years were hugely influential on art. He was the initiator of pop art.
Based on reporting by The Associated Press.
Follow us on twitter.com/foxnewslatino
Like us at facebook.com/foxnewslatino