Rodeo's most famous family is dominating the sport
Thousands were watching, and Ryder Wright felt the pressure as he mounted the untamed horse. Wearing a cowboy hat and kevlar vest for safety, he gripped the saddle of the bucking bronco as it gyrated and twisted wildly, and the 19-year-old held on tightly as his body swung forcefully in all directions.
All he needed was to stay on for at least 8 seconds to be scored by the judges – and Wright did so eloquently, like this was just any day at the office.
He left the National Finals Rodeo in Las Vegas a world champion.
THIS $200 MILLION SUPER YACHT WAS MODELED AFTER PIRATE SHIP

Each sport has a family dynasty, and professional rodeo is no different. Ryder is a member of the Wright family, rodeo's most famous clan and a dominant presence in the sport. Jake, Jesse, Cody, Coburn and Ryder had spent their life preparing for the rodeo finals.
"This is the biggest and the best and if you ever thought about rodeo — you want to make it there someday. Every little kid wants to make it here someday," said Coburn Bradshaw, a brother-in-law to the Wrights.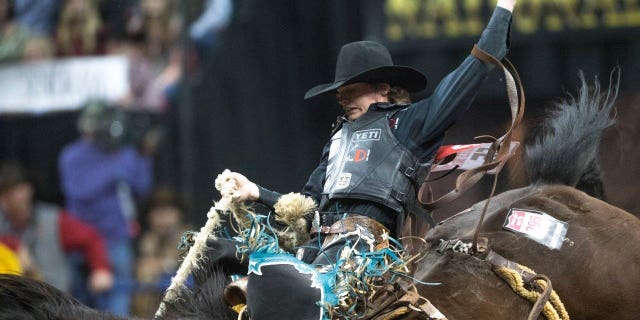 The Wrights compete solely in the saddle bronc competition. Mounted on a bucking bronco right out of the gate, the balancing act lasts a matter of seconds — longer than a tennis serve or birdie putt, but shorter than an actual football down — and riders need to remain on the horse for eight seconds or they get no points for the day.
On the final night of the nine-day competition, three Wright family members were ranked in the top 10 in the saddle bronc world standings. Ryder Wright, the youngest, is at number 1.
"These are the kind of horses you dream of getting on all year. When I enter a rodeo I want to draw the horses that they have," Cody Wright said. "These are the horses you can normally win first on, and that's how they get to here."
The family hails from Milford, Utah, and most of the brothers have been competing and riding since high school. Asked if they were competitive with each other, they admitted they were, but said at the end of the day they focus on helping each other get better every day.
"When you're all together like that you always have an answer for a problem or you have help. It's great — you can't not be competitive. When they come out with scores of 88 and 90, it fuels that fire and jacks you up and makes you want to ride your horse that much harder," says Jesse Wright.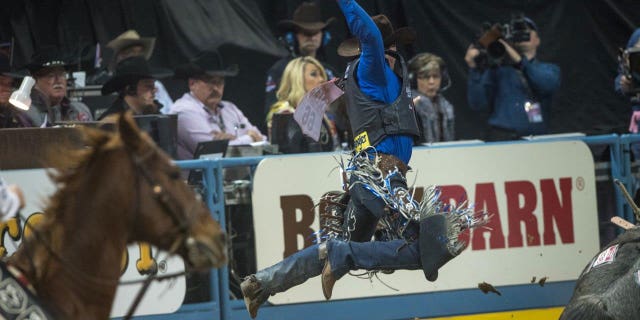 The sport in the past has come under fire over allegations of animal cruelty, and rodeos have taken extensive measures to combat any perception of abuse of the animals. The Wrights, too, think it's an all-too common misconception about rodeo.
"These horses aren't forced to buck, it's something they want to do, and they're born and bred to buck. They're very well taken care of, you know, they make me a living, I don't want to hurt him. Everyone wants the best for these livestock at the rodeos," Cody said.
The Wrights have collectively won three world championships. Jesse has one and Cody has two.
FOLLOW US ON FACEBOOK FOR MORE FOX LIFESTYLE NEWS
The sport is a high-dollar enterprise. The Wright family has amassed prize money in the hundreds of thousands of dollars collectively.
"It's pretty nerve-wracking sometimes — especially here the crowd is awesome," Ryder Wright said. "There's no better feeling than the crowd here, sometimes it feels like there's a little bit of pressure on you."