Purebred dogs, cats go homeless in Venezuela because owners can't afford them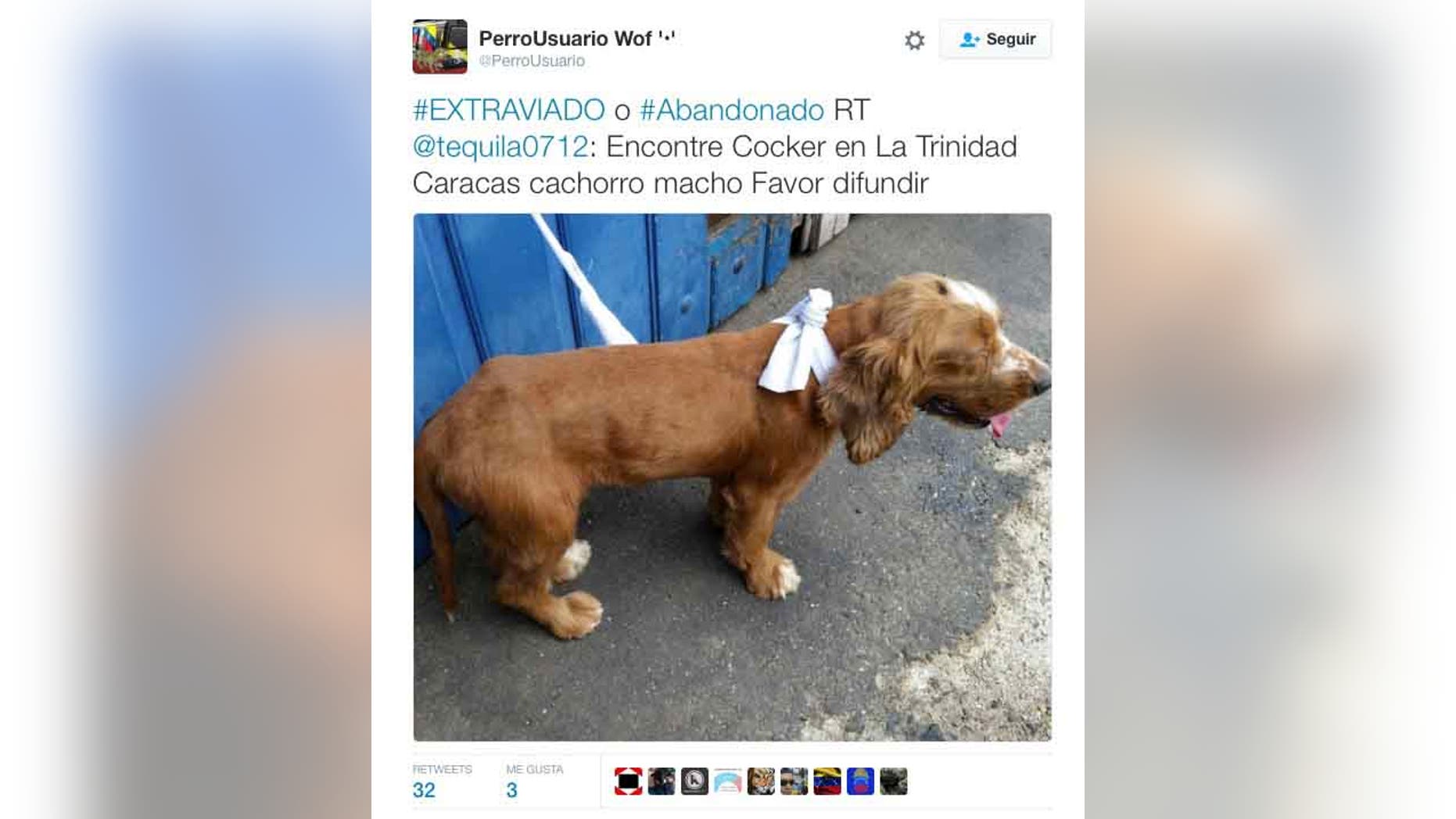 Caracas, Venezuela – House pets have become the latest victims of Venezuela's acute economic crisis. Since the beginning of the year, more and more pedigree dogs and cats have been seen wandering the streets and public spaces across the country because their owners can no longer afford them.
According to the Stray Dog and Cat Foundation (Fundación Perrito y Gatito Callejero), this year the number of abandoned pets increased by 50 percent. Among those left behind are popular and pricey breeds such as golden retrievers, poodles and cocker spaniels. In the U.S., these breeds could cost thousands of dollars.
The Network for Canine Support (or RAC, for its name in Spanish) currently gives shelter to 260 dogs, but workers there told Fox News Latino they are running out of money and have stopped taking in new animals.
"We used to give more than 200 dogs for adoption every year, but in 2016 we have given only one per month on average," said RAC member Mariant Lameda, "because people don't have enough money to keep them."
The longer RAC keeps the dogs, she explained, the more money that is required to feed them and the less money they can spend on helping others.
"It's the first time in our history that we are bound to leave some dogs without help for not having enough resources," Lameda said.
In an effort to raise funds, they are selling items like shirts and bags on their Facebook page and asking for donations.
The situation has veterinarians and animal rescuers working overtime, but they too are running out of resources.
Klarisa Ferrer is a veterinarian and animal rescuer living in Maracaibo, in the western state of Zulia, who rescues two or three dogs per week.
"We used to rescue stray dogs only. Now we find purebred dogs," she told Fox News Latino.
RAC said it is currently receiving around 20 requests each day of people who want to give away their pets.
"The situation has become evident on social media also, where people tweet or send messages on Facebook about abandoned dogs or offering their own," Lameda said, adding that the matter often sparks controversy among users.
She said that her organization recently posted a message on Facebook of a pet owner who was giving away his dog because he was moving overseas. Lameda said the conversation got nasty, with more than 250 comments — many of them blasting the owner for leaving the pet behind.
But money certainly can be an issue for pet owners here.
In 2016, the price of pet food skyrocketed, to the point that a 46-pound bag of dog food goes for 45,000 bolivars (approximately $71), which is three times the country's monthly minimum wage. And if imported, the price is even higher.
In the U.S., a bag that size can be found for less than $40.
Veterinary fees are also soaring. The mandatory annual vaccines now cost 32,000 bolivars — more than double the minimum wage.
The situation has gotten worse in the last few years as an increasing number of Venezuelans decide to emigrate. Transporting a dog to another country requires an investment of more than $500, an amount considered a fortune by many.
"People are abandoning pets in different parts of Caracas, most times near highways," Lameda told FNL, "which is very dangerous for animals that are not used to being alone."