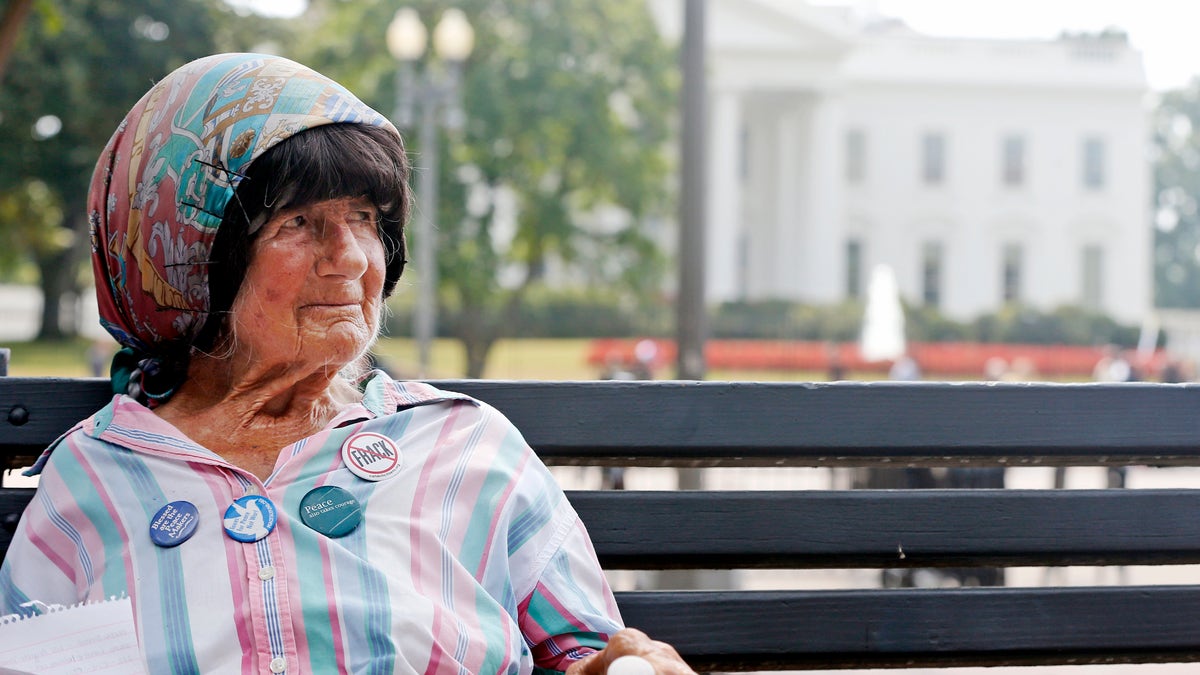 A protestor who held a three-decade peace vigil outside the White House, and who was widely considered to be the longest-running act of political protest in U.S. history, has died.
Concepcion Picciotto died Monday at a housing facility for homeless women, the Washington Post reported. She was believed to be in her early 80s.
Schroeder Stribling, executive director of N Street Village, said Picciotto had recently suffered a fall, but the cause of death was not yet known.
Picciotto, an immigrant from Villa, Spain, arrived in the United States at the age of 18 and worked at the Spanish consulate in New York. She met an Italian man who became her husband in 1969 and with whom she adopted an infant daughter. She told the Post that she had not seen her daughter since she was a toddler.
Inspired by fellow activist William Thomas, who originally began the White House Peace Vigil on June 3, 1981, Picciotto joined the anti-nuclear-proliferation vigil stationed along Pennsylvania Avenue.
She was known to many as "Connie" or "Conchita" and had been the primary guardian of the vigil for several years. She lived in a rudimentary encampment on the red-brick walkway in Lafayette Square and survived historic blizzards, scorching heat waves and tense confrontations with passersby and police.
The vigil became a regular shop for D.C. tour guides and a topic of discussion in college classrooms. It even made an appearance in Michael Moore's 2004 political documentary film "Fahrenheit 9/11" and in the feature-length documentary "The Oracles of Pennsylvania Avenue."
Picciotto told the Washington Post in a profile in 2013 that she spent her life outside the White House "to stop the world from being destroyed." She said she hoped to remind others to take action to help end wars and stop violence.
When Thomas died in 2009, Picciotto vowed to continue her protest in his honor.
Fellow activists called her a heroine, while critics and some passersby dismissed her as foolish, the Post reported.