Pregnant meteorologist claps back at viewer who called her maternity clothes 'disgusting'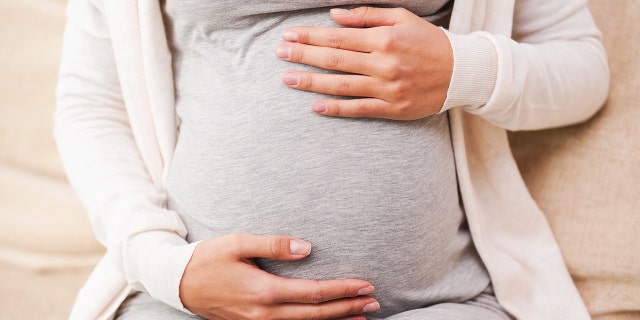 It's never OK to body shame a woman, no matter the circumstances. So when one person made a particularly insulting comment about a pregnant meteorologist's wardrobe, she clapped back with the perfect message — and others are coming to her defense.
Kelsey McEwan of Canadian morning show "Your Morning" received a mean tweet on Tuesday. "I can't believe the skin tight maternity attire…disgusting!" it read.
'FAT' BEAUTY VLOGGER BODY-SHAMED, SNAPS BACK WITH YOUTUBE VIDEO
McEwan decided to share the hurtful comment with her followers, posting a screenshot of the tweet and a response that read: "When what a 34 week pregnant woman is wearing is what someone finds 'disgusting' in this world … time to check your priorities."
She also took time to address the criticism on air, sharing with viewers an important message about loving one another rather than judging people on appearances.
"I'm a firm believer that my body and your body is no one's business but your own. Your body is not for anybody to talk about, whether they're talking about your pregnant shape or they're talking about your athleticism or your hair color or your skin color, it is not anybody's business but your own," she said.
McEwan also posted a note to her Instagram account Wednesday, elaborating on her message that #MyBodyIsNotYourConcern, writing that she's "feeling proud and strong and empowered by the amazing positive response."

FOLLOW US ON FACEBOOK FOR MORE FOX LIFESTYLE NEWS
The meteorologist said she's received mostly positive comments throughout her pregnancy. People also responded with messages of love and support after McEwan shared the hurtful tweet.
"Thank you for reaching out, sharing your stories, and sharing the message that we can do better," she wrote on Instagram.