Pre-Columbian Mummies Damaged By Major Earthquake In Chile, Officials Say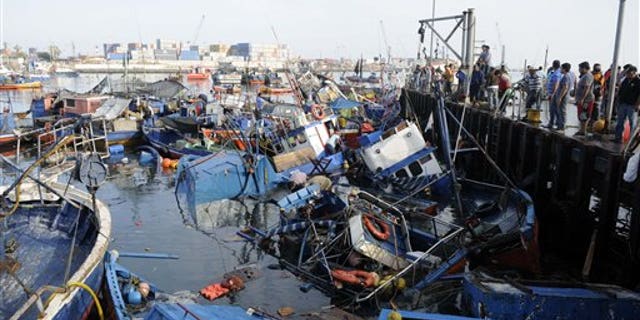 SANTIAGO, Chile (AP) – Chilean officials say some pre-Columbian mummies buried in the northern Atacama desert have been damaged by a magnitude-8.2 earthquake and hundreds of aftershocks that hit the country last week.
The cultural heritage unit within Chile's equivalent of the FBI said Tuesday that some mummies suffered "serious damage," but there was no immediate word on how many were affected. Police say the powerful quake caused landslides that threw some mummies out of their graves.
The unit traveled to the Atacama to report on the condition of the mummies.
The mummies date back to the Chinchorro period that lasted from 5,000 to 1,500 B.C. That makes them older than the famed 3,300-year-old mummy of ancient Egyptian pharaoh Tutankhamun.
Follow us on twitter.com/foxnewslatino
Like us at facebook.com/foxnewslatino