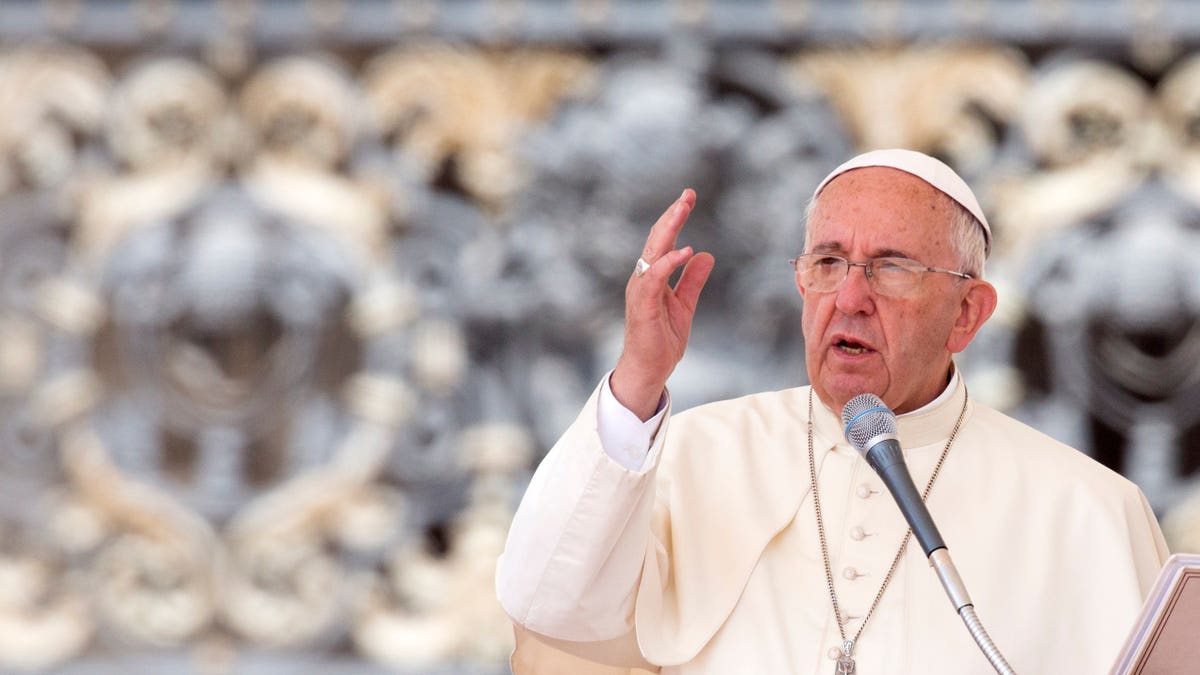 VATICAN CITY (AP) – Pope Francis addressed damaging dynamics within families Wednesday, saying that sometimes the separation of a husband and wife may be "inevitable" or "even morally necessary" to protect the "weaker spouse or small children."
Francis said some troubled spouses are able to overcome their problems and revive their marriages. However, he added that not all separated couples can do so.
"There are cases in which separation is inevitable. Sometimes it can become even morally necessary, precisely when it comes to subtracting the weaker spouse, or small children, from more serious injuries caused by arrogance and violence, by humiliation and exploitation ... and by indifference," the pope said, at his weekly general audience.
Francis has been making a series of statements about family issues ahead of a much-anticipated October synod, or meeting, of bishops to address the topic. The bishops will take up many issues, including how the church can be more welcoming to divorced Catholics who remarry without going through the church process that declares their first marriage null.
"Let us ask the Lord for a strong faith to see with his eyes the reality of family life, and for a deep love to approach all families with his merciful heart," Francis said Wednesday.