Pope Francis will celebrate Mass in Spanish while in Washington, D.C.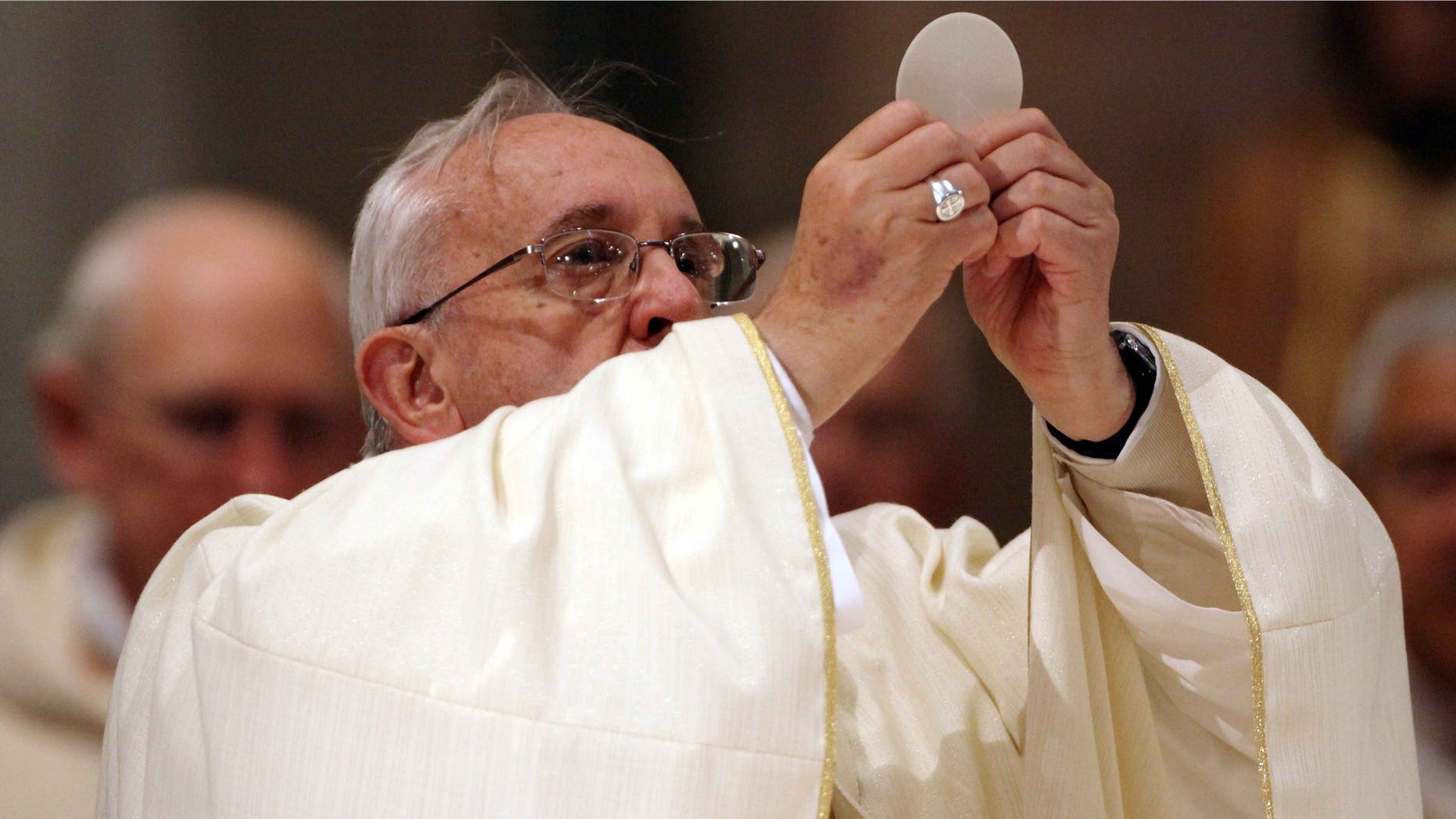 Cardinal Donald William Wuerl, Archbishop of Washington, D.C., said Pope Francis will celebrate one Mass in Spanish while visiting the nation's capital later this month.
He said the Mass canonizing Junipero Serra, the founder of the first Catholic missions in California, on Sept. 23 is going to be in the pontiff's mother tongue.
"It's a recognition of how large the Hispanic population in the United States is," Wuerl told the Washington Examiner.
"He's coming as the first pope from the New World and the predominant language in this hemisphere is Spanish," he added.
The Argentinian pope will arrive in U.S. soil, his first visit here, late on Sept. 22.
The next morning he will meet with President Barack Obama at the White House and then head a midday prayer at St. Matthew's Cathedral. The canonization will take place at the Basilica of the National Shrine of the Immaculate Conception, and it is expected that some 25,000 will attend.
Wuerl said the Mass in Spanish, which will be shown on Jumbotrons and translated for the crowd, is appropriate because Serra was a Spanish-born Franciscan missionary. He founded nine Catholic missions in California in the 1700s.
The canonization has been criticized by some Native-American organizations, who claim that Serra helped to wipe out native populations, enslaved converts and spread disease as he imposed Christianity by force. Groups have staged protests in California, and there is a move to remove his statue from the U.S. Capitol Building.
As far as the Church is concerned, however, Serra was a great evangelizer and a model for today's Hispanics.
Pope Francis will continue his U.S. visit in New York City, with a stop to address the United Nations General Assembly, a religious service at the National Sept. 11 Memorial and a Mass at Madison Square Garden.
He will wrap up his historical trip in Philadelphia, where he will headline the triennial World Meeting of Families, a five-day international conference and the main reason for the pope's visit.