Pope Francis: Vatican's Twitter Followers Can Now Spend Less Time In Purgatory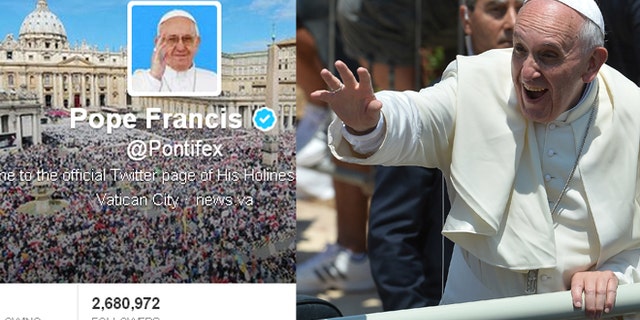 Follow Church teachings and you'll get rewarded.
Literally.
The Catholic Church is now offering loyal @Pontifex Twitter followers "indulgences" that reduce the time Catholics spend in purgatory. It's the newest and boldest social media embrace by the Church since the launch of the Papal Twitter account and now receiving a new boost under new Pope Francis.
Indulgences reduce the time Catholics spend in purgatory after they have confessed and been absolved of their sins. The virtual indulgences are meant to encourage Catholics to follow official Vatican events from anywhere in the world on TV, radio and on social media.
Those interested in less time in purgatory can begin reducing their sentences by following Pope Francis' tweets during World Youth Day in Brazil beginning July 22, an event marking his first official Latin America outing as new pontiff.
The effort is actually meant to be inclusive, so those that can't actually go see him can still take part in the meaning of the event, even if virtually. The Pope currently has more than 2.6 million Twitter followers.
The church and the Pope would like to make sure that those who cannot make it to Brazil can still earn forgiveness, as long as they sincerely follow the days events online.
"Be aware. You don't get the indulgence the way you get a coffee from a vending machine," said Mgr Claudio Maria Celli, head of the pontifical council for social communication, told talian newspaper Corriere della Sera, which first reported the news. "There's no counter handing out certificates."
The church wants to make it clear that it's not enough just to follow the Pope on Twitter, or live stream the Mass in Rio De Janeiro from an iPad, because they "are only tools that are available to believers."
"The faithful who are legitimately impeded [from attending the event - Ed.] can obtain the plenary indulgence if [...] they follow these same rites and pious exercises ... always with appropriate devotion, by the new means of social communication," Mari Celli said.
So, the church has faith that you'll honestly watch and follow the Vatican events, like in Brazil, and in turn receive virtual forgiveness.
"What really matters is that the Pope's tweets from Brazil," Maria Celli said, "bear authentic spiritual fruit in the hearts of each of us."
Follow us on twitter.com/foxnewslatino
Like us at facebook.com/foxnewslatino