Pope Francis' secret to stress management: Sleeping like a log, prayer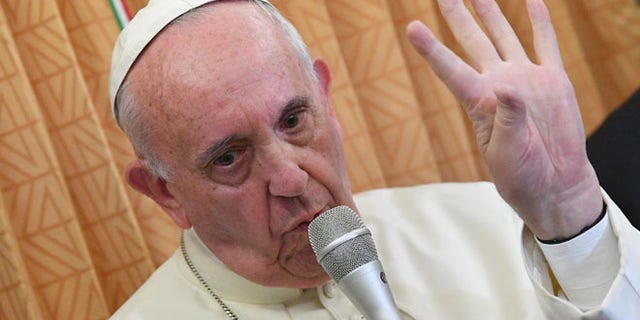 NEWYou can now listen to Fox News articles!
VATICAN CITY (AP) – Pope Francis says sleeping six hours "like a log" each night is part of his secret for managing job stress.
Italian Catholic TV channel TV2000 asks Francis, in an interview being broadcast Sunday, how he manages to look "never stressed" even while tired and even with his 80th birthday approaching on Dec. 17.
Francis jokingly asked his interviewers if they're angling for an answer like "a special tea." Instead, he replied, he's helped greatly by prayer.
He adds: "Then I sleep well, thanks to the Lord. I sleep like a log," six hours a day. He figures sound sleep probably boosts his health.
Francis says he has had some spinal column problems, but says they're resolved. He also paces himself, saying: "I do what I can and nothing more."