Peruvian Park Sets Global Biodiversity Record With Countless Species Of Birds And Reptiles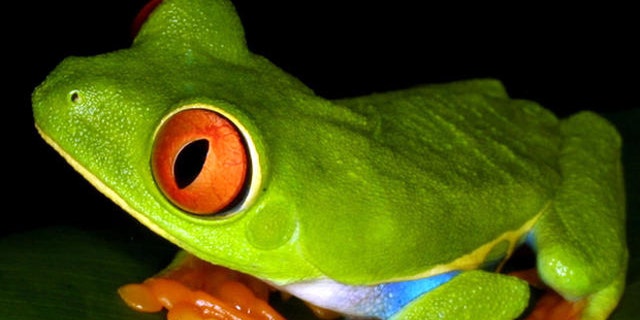 Peru's Manú National Park, encompassing over 6,600 square miles of terrain ranging from lowland Amazonian rain forests to high-altitude cloud forests to Andean grasslands, was recently named the world's top biodiversity hotspot for reptiles and amphibians, according to a new survey.
With more than 1,000 species of birds - about 10 percent of the world's bird species - and more than 1,200 species of butterflies and now 287 reptiles and amphibians recorded in the park, Manú National Park is the most biodiverse area of the world, according to study by biologists from the University of California at Berkeley, Southern Illinois University in Carbondale (SIU-Carbondale) and Illinois Wesleyan University.
"For reptiles and amphibians, Manu and its buffer zone now stands out as the most diverse protected area anywhere," said study co-author Rudolf von May, according to Phys.org.
The previous record for the most diverse protected area in the world for reptiles and amphibians was neighboring Ecuador in the Yasuní National Park, which hosts 150 amphibian and 121 reptile species, according to a 2010 study.
"There is no place like Manu where we can preserve such an exceptionally large amount of biodiversity, as well as the evolutionary processes that contribute to maintain and promote biodiversity", said Alessandro Catenazzi, a former postdoctoral researcher in UC Berkeley's Department of Integrative Biology.
"It is our responsibility to make sure this biological legacy is passed on to the next generations," Catenazzi said.
Despite the plethora of fauna in the park, all is not well in that rainforest paradise.
Currently frogs in the park – and elsewhere in the world – are being threatened by a devastating chytrid fungus and deforestation from subsistence farming, gold mining and oil and gas drilling are encroaching on the buffer zone around the park.
"All of this is threatening the biodiversity in the park and the native peoples who live in settlements in the park," von May said. At least four Amazonian tribes and a nomadic group of hunter-gatherers known as Mashco-Piro live within either in Manú National Park or in its buffer zone.
Follow us on twitter.com/foxnewslatino
Like us at facebook.com/foxnewslatino