NYFW: A Latina Fashionista Who Can Make or Break Designers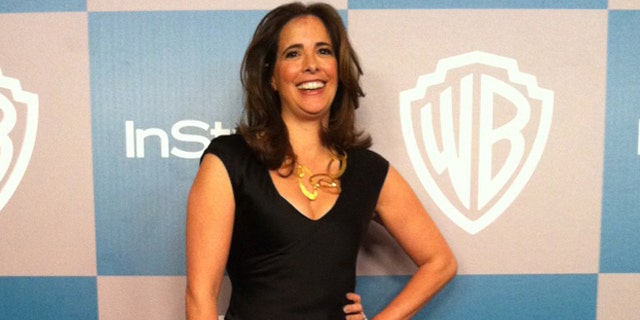 The launch of Mercedes-Benz Fashion Week, one of the largest fashion gatherings in the world, has New York City abuzz. Photographers and fashion followers hang outside Lincoln Center to catch a glimpse of one of the many stylish fashionistas attending the shows. Behind the scenes, clothing designers work feverishly to present collections that will attract the attention of the people who matter.
Some of those insider-fashion people who can make a difference – like In Style Magazine's Fashion Features Editor Isabel Gonzalez-Whitaker and her team –can change a brand forever.
When it comes to Latino designers, it's great to see so many people representing the beauty and richness of Hispanic culture through clothes.
"We're looking for emerging talents and trends that are relatable to our readers and their lives. Pieces or styles our readers will respond to and say, yes, this makes sense for me! I can do this!" said Gonzalez-Whitaker, one of the most prominent Latinas in the publishing world. "And then we determine to an extent what's truly practical. And our own tests, like, would I have this in my wardrobe?"
Gonzalez-Whitaker is a powerhouse of influence for a designer. As an editor at InStyle, readers are potential shoppers, and store buyers are discriminating. A blurb in the magazine can make a huge difference. A designer line can succeed on its own, the clothing will speak for itself, but a small blessing from InStyle magazine and the Fashion Features Editor, certainly won't hurt.
Since its inception in 1993, InStyle has branded itself as a lifestyle magazine focusing on the achievable aspirations of the everywoman. With a circulation of 1.7 million readers, the women featured on the covers and in many sections of the magazine are intended to highlight those women who inspire and engage readers.
NYFW: From Project Runway to Big Runway
Gonzalez-Whitaker brings her personal experience of growing up in Atlanta in a family that had to start over from scratch to her desk job every day.
"I'm a Cuban American. I grew up with the immigrant experience of believing in the American dream," she said. "My mother had great taste. She was very beautiful. She was handpicked by Christian Dior to model for his shows in Havana during the heyday of Cuba's most glamorous years. I was fortunate to be influenced by fashion and that glamour. I escaped into the pages of Hola Magazine."
Like many women in publishing, Gonzalez-Whitaker has worked hard to get where she is today. She moved from television production at the Cartoon Network to a column covering the emerging fashion and nightlife community in Atlanta for Creative Loafing Magazine to several newspaper gigs. She landed her first New York job with Teen People and eventually ended up at one of the most coveted editorial gigs in publishing at InStyle.
Responsible for assembling large sections of the magazine with titles like "Best of Summer" which include all the elements readers need to look and feel fabulous in the summer. Gonzalez-Whitaker can take an emerging designer's brand and introduce it to the public or re-invent an artist who may have been around for decades. These sections are the places where a designer's clothing or accessories can be artfully placed with a URL or store name, and business can begin to explode.
"I included the website Fab.com in our "Best of Web" story, and I can tell you they had a big jump in traffic afterward," Ms. Gonzalez-Whitaker says.
As the Fashion Features editor, she's also well equipped to help readers answer their most basic wardrobe questions. But she insists that "the most important thing about fashion is to embrace your sense of self-expression. Your style is all about channeling yourself."
She herself shops at a variety of online stores. She's an eBay shopper as well as a regular at stores like thecorner.com, yoox.com and Ln-cc.com.
While at Fashion Week this week -- schedule permitting – she says she'll be looking for interesting silhouettes, beautiful color combinations, stupendous tailoring, innovation, and even an emotional tone. Designers, take note!
As a Latina, she says she does look for herself in her work.
NYFW: The Spark Behind Candela
"When it comes to Latino designers, it's great to see so many people representing the beauty and richness of Hispanic culture through clothes. We have a long history in fashion and so many icons – Oscar de la Renta, Carolina Herrera, and Isabel Toledo, for starters."
Rebekah Sager is a freelance writer based in San Diego, Calif.
Follow us on twitter.com/foxnewslatino
Like us at facebook.com/foxnewslatino