Nude blogger's Instagram deactivated without warning, she claims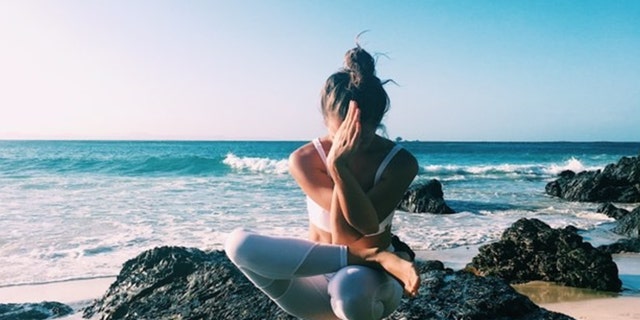 Blogger Jessa O'Brien awoke on August 1 to discover that her "body-positive" Instagram account was gone. The 28-year-old Australia native, otherwise known as "The Nude Blogger," created her page in October 2016 and quickly amassed a following of over 42,000 users.
"Nearly 10 months in, almost 43,000 followers later, and a hell of a lot of time, energy and effort…and they do this…Not one notification. No heads up. No specific reason and no real explanation (although I'm sure I can guess)," she wrote about the deactivation of her Instagram page.
MODEL CLAIMS INSTAGRAM BANNED HER BECAUSE OF HER SEXY PHOTOS
On the platform's nudity policy, Instagram's Community Guidelines state that while they recognize why users may want to share naked photos, the platform serves a diverse audience and doing so is not allowed.
"We know that there are times when people might want to, but for a variety of reasons, we don't allow nudity on Instagram. This includes photos, videos, and some digitally-created content that show sexual intercourse, genitals, and close-ups of fully-nude buttocks," the statement reads.
Despite this stance, O'Brien believes that the photo-sharing platform should not be able to so arbitrarily deactivate user's profiles, which can bear "potentially crippling repercussions." She added that she didn't even have the chance to negotiate with Instagram before they shut down her account.
WOMEN PHOTOGRAPH 1,001 BARE BUTTS TO PROMOTE BODY ACCEPTANCE
"I post nude photos, not for superficial reasons, nor to be glorified or sexualised, but with the hopes of normalising nudity and promoting body positivity and acceptance," she wrote.
Though O'Brien is hopeful that Instagram will restore her original account, she's since returned to the platform and made a new profile as "The Nude Blogger" in the meantime. Making the best of this misfortune, she's spreading her story to raise awareness around Instagram's prejudicial nudity policies. To date, her new account has almost 1,000 followers.
FOLLOW US ON FACEBOOK FOR MORE FOX LIFESTYLE NEWS
"I've been a woman on a mission. #reactivatethenudeblogger," she said.
In the About section of her website, O'Brien said that she found inspiration to launch her account after she left her job in politics and began traveling the world in 2015. While abroad, she taught yoga, frequented nudist-friendly resorts and found a new perspective on life.