North Carolina Chick-fil-A restaurant opens Sunday to help with Florence relief efforts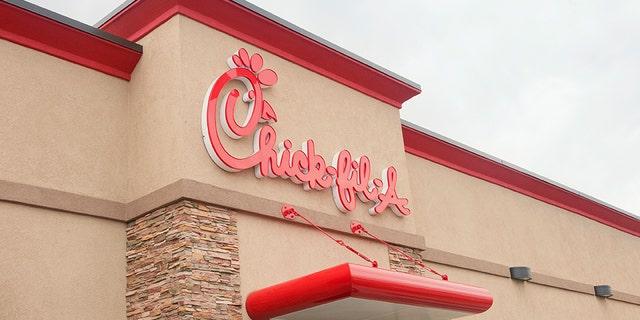 In a rare move, a Chick-fil-A restaurant in North Carolina got to work Sunday to help with Florence relief efforts.
A Triangle Town Center location in Raleigh was open Sunday in order to prepare food as Florence continued to wreak havoc on the area, a Chick-fil-A spokesman confirmed to Fox News.
"While Chick-fil-A restaurants are always closed for business on Sunday, some local restaurant teams volunteer to serve their communities in times of crisis," the company said in a statement.
MILITARY COUPLE ESCAPING FLORENCE'S PATH GIVES BIRTH IN FLORIDA HOSPITAL
The Triangle Town Center restaurant thanked employees for dedicating time on their day off to help those devastated by the powerful storm.
"Grateful for an AWESOME team that not only have hearts for serving our guests everyday but have hearts for serving the community as well!" the restaurant posted on Facebook.
TEEN FIRES ARROW AT COUGAR, SAVING LIFE OF HER SIX-YEAR-OLD BROTHER
Chick-fil-A explains online why its restaurants are closed on Sundays.
"Our founder, Truett Cathy, made the decision to close on Sundays in 1946 when he opened his first restaurant in Hapeville, Georgia," the company states on its website.
"Having worked seven days a week in restaurants open 24 hours, Truett saw the importance of closing on Sundays so that he and his employees could set aside one day to rest and worship if they choose - a practice we uphold today," the company adds.