Nicaraguan Bakery Sets Guinness Record For World's Largest Fruitcake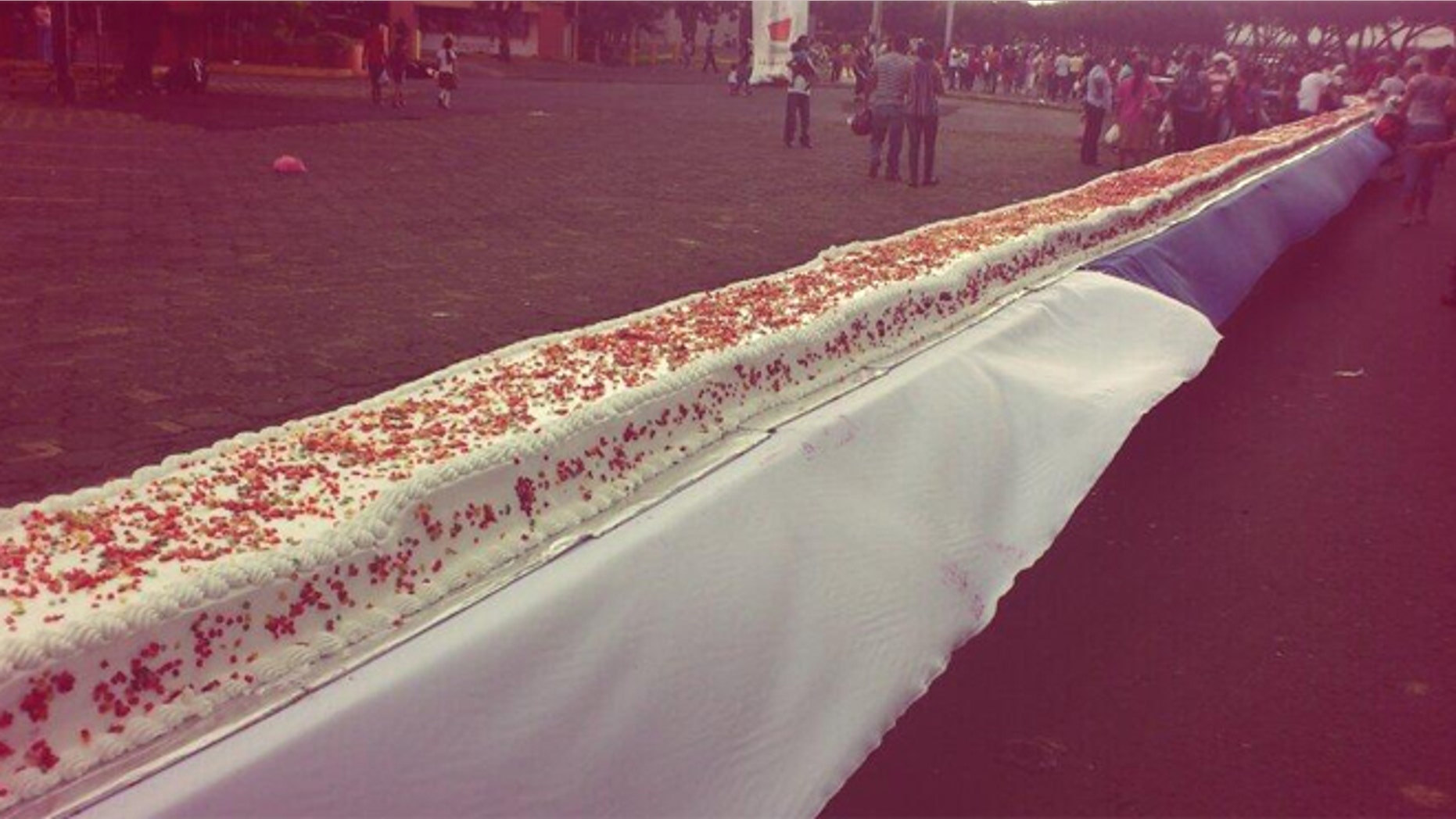 Thank goodness nobody has a mailbox large enough for this fruitcake.
For most Americans, fruitcake is an unwelcome holiday ritual involving a tin full of inedible matter, a thank-you note to a distant aunt and a quick trip to the trash bin.
For a group of Nicaraguan children, however, the fruitcake has become a source of pride. About 300 kids in the capital city of Managua staged a fundraiser in which they helped bake up the world's largest fruitcake.
Extending more than 1,640 feet — the length of four city blocks – the substantial sweet took Shick Bakery over two days to cook and the funds raised went to help charities to benefit local sick children.
Weighing in at a whopping 31,865 pounds, the dessert took home the Guinness World Record for the largest fruitcake – overwhelming the previous record holder, a. 8,432-pound plum cake baked in 2011 by Just Bake in Bangalore, India.
The Nicaraguan cake, which cost 80 cents a slice, consisted of 60,000 eggs, nearly 100 pounds of both flour and sugar, 320 tubs of margarine, 75 buckets of candied fruit and 30 buckets of caramel. It also had an unknown quantities of guava and pineapple jam.
"It's really yummy," Gema Reyes, one of the thousands of people to buy a slice, told Agence-France Presse.
Follow us on twitter.com/foxnewslatino
Like us at facebook.com/foxnewslatino