New Jersey teen could win $10K for patriotic prom tuxedo made out of duct tape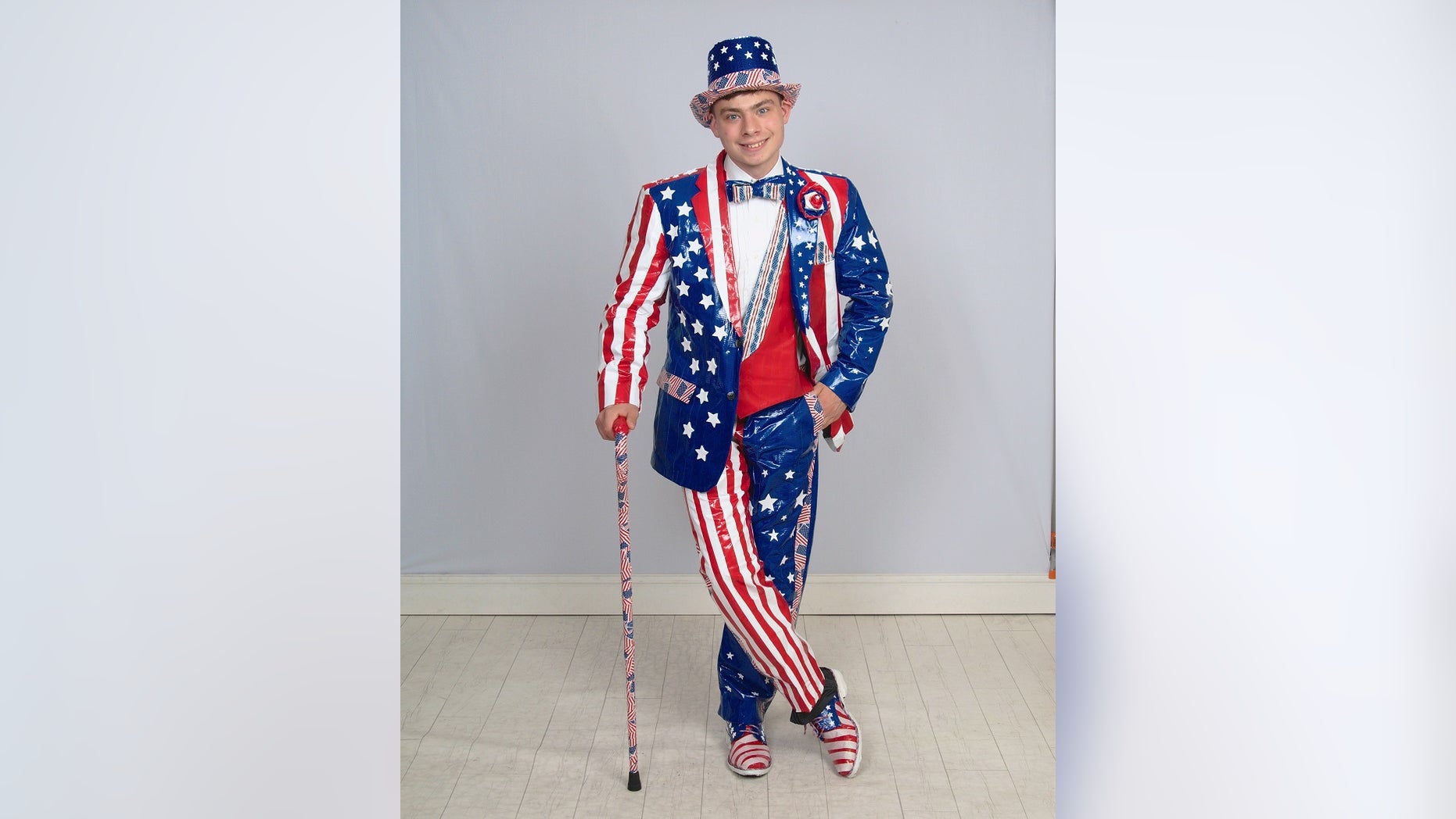 A Brick, New Jersey teen made a patriotic prom tuxedo entirely out of duct tape — and it could win him $10,000.
Nicholas Matawa used 29 rolls of duct tape and spent 34 hours creating the tuxedo, which he entered in Duck Brand's "Stuck at Prom" scholarship competition. He's now one of five finalists for the tuxedo portion of the contest.
If he wins, Matawa told Fox News he wants to put the prize money toward tuition at Marshall University in West Virginia, where he hopes to study radio and television production.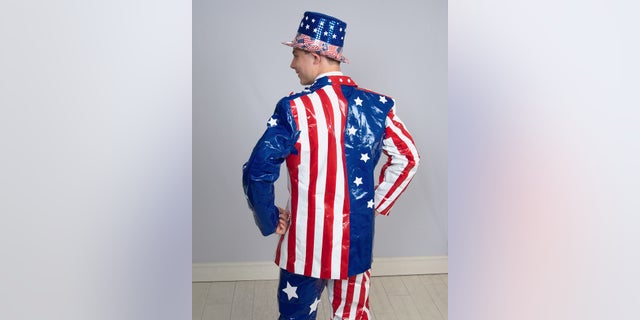 Renee Nitti, Matawa's mom, told NJ.com the money could be the deciding factor of whether or not she can afford to send her son to college. A single mother, Nitti said the financial aid they've received isn't quite enough.
That's partly why Matawa began researching scholarship opportunities, like the Duck competition.
"I just stumbled across it," he said of the contest, adding that it was the first time he's ever done "anything with duct tape to this scale before."
Matawa said the theme of this year's prom at Brick Memorial High School, where he will graduate from later Wednesday, was "Around the World." This inspired him to represent the U.S. because "I love my country," he wrote in his entry.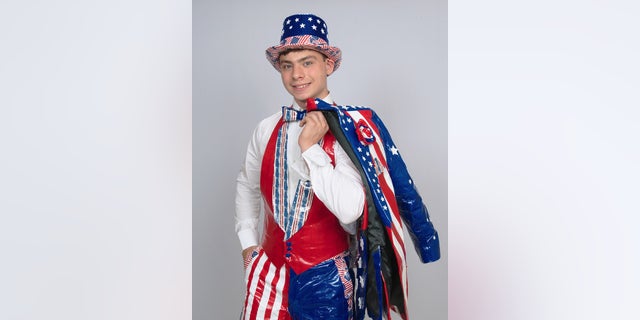 "I think that, from head to toe, I hit that feeling of patriotism that I was aiming for," he added.
The teen, who told NJ.com he based the tuxedo off a sketch his mom drew, said the hardest part of the project wasn't the material, "but rather locating the specific color or design of tape needed to complete the project. Not every store stocks up with all the shades and prints that are available."
"It weighs close to five pounds and doesn't handle sweat well," he said. But that didn't stop him from wearing the tuxedo to prom in May, he said, adding that his outfit was the main reason he was elected to the prom court.
"The teachers went wild," Matawa said.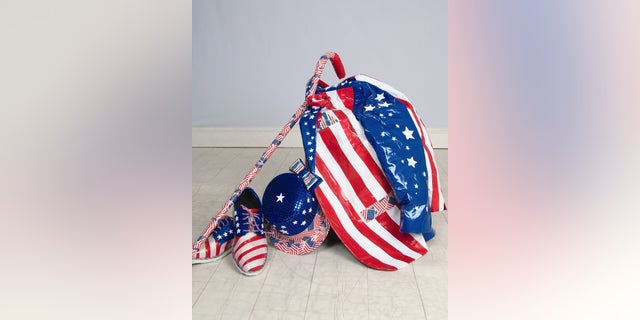 The soon-to-be high school graduate said people are "flabbergasted" an "amazed" that "such a feat can be achieved with duct tape and duct tape alone."
While the teen said he would be "disappointed" if his creation doesn't win, he plans to congratulate whoever does "to be a good sport."
"It takes a whole lot of guts to do this competition," he said. "I've been grateful to be a part of this."
The winner of the competition will be announced on July 9.