Never Mind Getting This Christmas, One Utah Family Playing Santa To Guatemalan Village This Christmas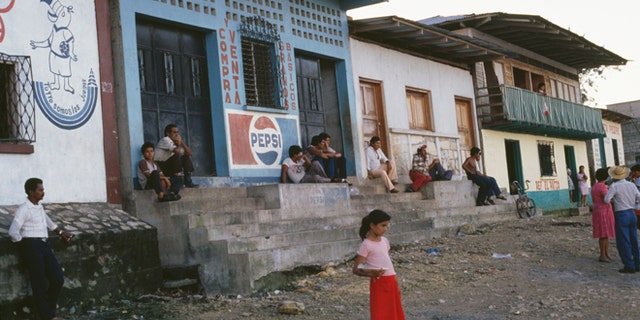 One Utah family has decided to cancel Christmas this year… at least for themselves.
Instead of shopping frantically this holiday season for the latest gifts and gadgets, the Edwards family of St. George, in the southwest corner of the state, will be playing the role of Santa Claus to a remote village in Guatemala. The family – parents Sam and Misha and their four kids, who are ages 5 to 13 – plans to deliver supplies and toys to village when they visit the Central American nation later this week.
"They're excited," Sam Edwards said to a local media outlet about his children. "We're literally putting pictures of the trip in their stockings and that's all they're getting. This Christmas we're not getting, we're just giving."
The inspiration for their generosity came when Sam and Misha took a vacation to the Central American nation back in February. In a small village, the Utah couple paid a family to have lunch in their home. They were so impressed by their hospitality and kindness not just of their hosts but of all the people they encountered there, that Sam hatched the plot on the spot.
At lunch, they saw a young girl trying to play with a broken tricycle. "She was entertaining herself and having fun, but in that moment my husband was like, 'We are going to bring our kids back here. Santa is not coming next year. Our kids are going to give everything away to these little kids,'" Misha said.
Despite having heard reports of how dangerous Guatemala was and having no prior connection to the country, the Edwards say they feel very safe in the remote village.
"I was kind of nervous about that at first, but once I realized that they're just normal little kids who need love and affection, it was Okay," Misha said. "There were these little girls who kept following me throughout the village and they just didn't want us to leave."
Besides bringing medical and school supplies, the family will also provide more traditional Christmas gifts for the village kids. As for their own children – especially their 5-year old daughter – Sam and Misha hope they won't be disappointed that Santa will skip their Utah home and that they will learn from the experience.
"I think in the long run she'll remember giving something to that little girl with a tricycle instead of getting the Barbie doll she wanted," Misha Edwards said.
Follow us on twitter.com/foxnewslatino
Like us at facebook.com/foxnewslatino