Mom's important message to daughter who called her fat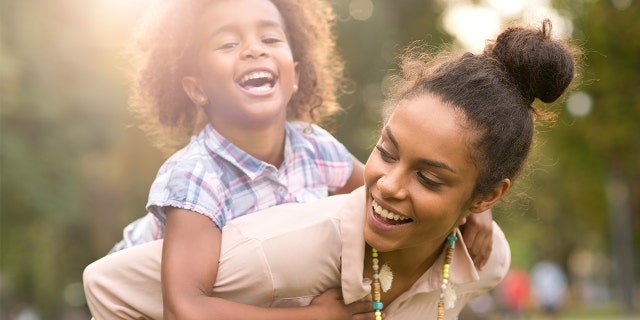 NEWYou can now listen to Fox News articles!
Kids can say hurtful things they don't mean. But when one woman's young daughter called her fat, she decided to use it as an opportunity to redefine the term.
Allison Kimmey, an international self-help author and speaker, shared a post on Instagram detailing the conversation she had with her children about using the word fat as an insult.
"My daughter called me fat today. She was upset I made them get out of the pool and she told her brother that mama is fat," Kimmey wrote.
After her daughter apologized, Kimmey explained to her children that in her eyes, fat isn't something a person is but rather something a person has. In fact, everyone has fat, just in different amounts, but that doesn't define their worth.
OVERWEIGHT MOM LOSES 132 POUNDS, RUNS HALF MARATHON TO INSPIRE DAUGHTER
She goes on to explain how she's trying to redefine what the word means to her children.
"Each moment these topics come up i have to choose how I'm going to handle them. Fat is not a bad word in our house. If I shame my children for saying it then I am proving that it is an insulting word and I continue the stigma that being fat is unworthy, gross, comical and undesirable," Kimmey wrote.
Kimmey explains how children are fed ideas about body image from so many different sources, so it's important as a parent to combat any negative views they might have.

"It is our job to continue to be the loudest, most accepting, positive and CONSISTENT voice they hear. So that it can rise above the rest," Kimmey wrote.
FOLLOW US ON FACEBOOK FOR MORE FOX LIFESTYLE NEWS
Unfortunately, fat shaming often starts at an incredibly young age. According to a new study out of the Netherlands, researchers found that overweight children are being excluded from friendships, which can increase their risk of loneliness, depression, poor eating habits and illness.