Mobile Latino Museum Looks for Permanent Home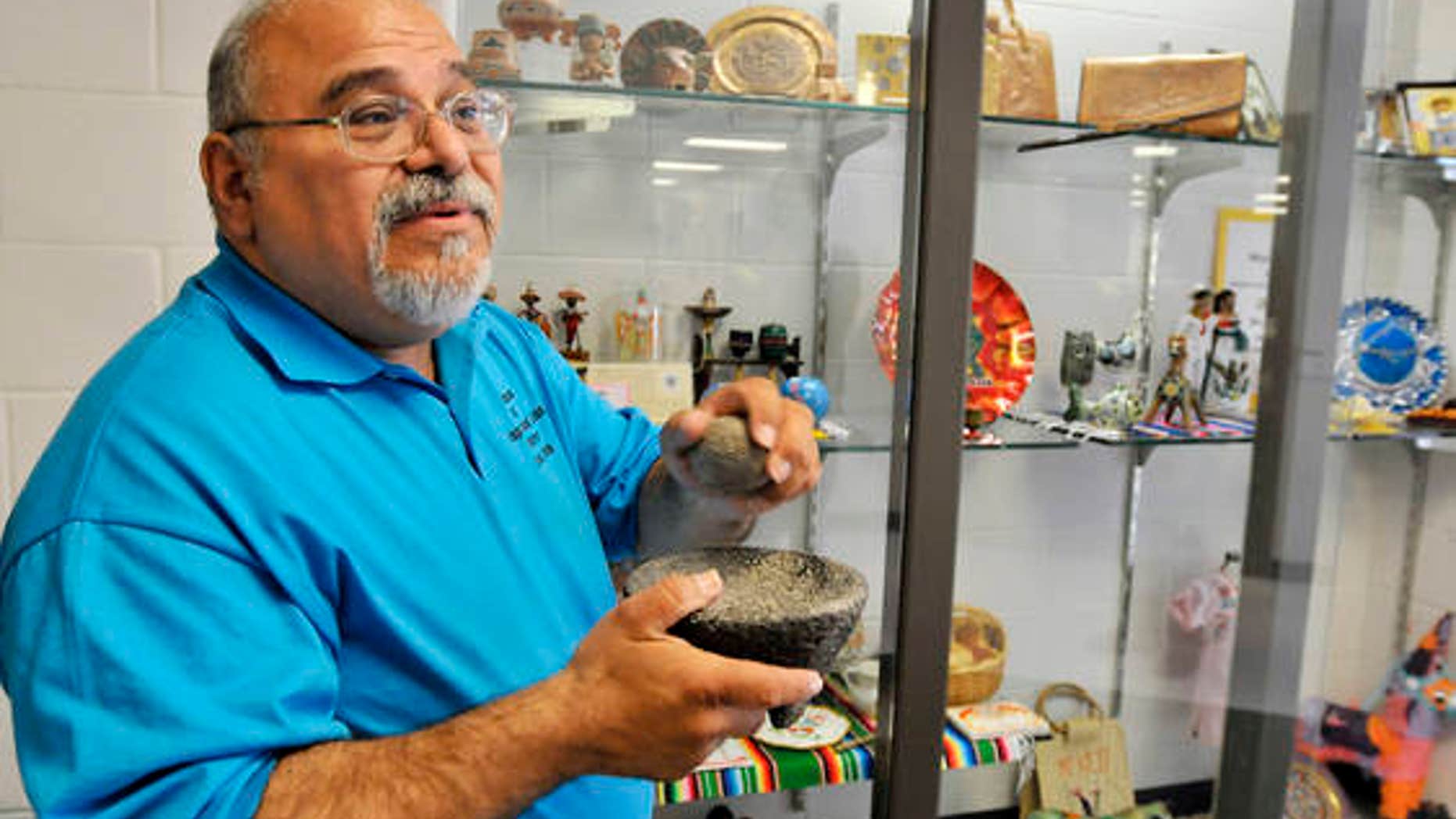 For over three decades, ancient Latino artifacts have been moved from museum to museum, over 15 locations in all. Now, after the collections have begun showing wear because of the constant shuffling around, the collector says he wants to find pieces a permanent home.
Retired school teacher Guillermo Arriaga, the curator and president for the mobile Museum of Hispanic and Latino Cultures, says he wants the historic collection mobile no more.
He's trying to find a permanent home for the 3,000 artifacts in the Ohio town of Lorain, The Morning Journal newspaper is reporting.
The museum, which was incorporated in 2010 and became a nonprofit in 2011, has items from 18 cultures, largely from Mexico, include woodwork, paintings, a statue of an Aztec god, a traditional dress for Mexican girls and a mortar and pestle made of lava rock.
Arriaga said the back-and-forth traveling is taking a toll on the collected or donated items.
"I have not even shown the best of what we have in our collection, because I will not take it out to be traveled with," Arriaga said.
Other items haven't been displayed because they're too fragile to be frequently moved, or because the donors stipulated that they be excluded from traveling exhibitions.
"Many people don't want to see their artifacts in a traveling museum, because they spent money or it is a heirloom," he said.
The cities of Cleveland, Columbus and Fremont have expressed interest in the museum, but Arriaga said he feels Lorain is "diverse in cultures" and would make a good home for the collection, though he has yet to find a suitable space.
Officials in Lorain are considering the possibility that the museum could be located near a theater and an art gallery that's in the works to create a sort of arts district.
"We've been working with him and other business owners to see if we can come up with a mixture that works for everyone," said Ray Carrion, the city's community development leader. "We're optimistic that here very soon we can hopefully find a nice location for him."
Information from: The Morning Journal, http://www.morningjournal.com
Follow us on twitter.com/foxnewslatino
Like us at facebook.com/foxnewslatino