Mississippi couple hosts strangers' wedding inside their home after nuptials are rained out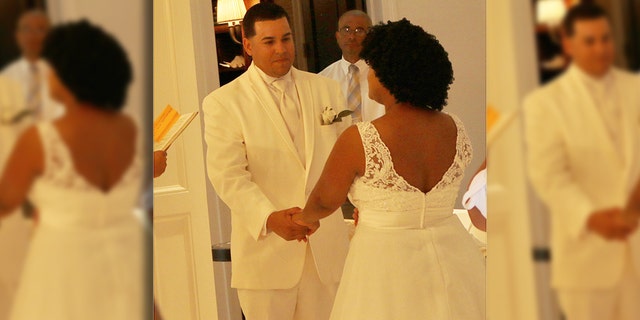 Though rain supposedly means good luck on a wedding day, one pair of Mississippi lovebirds were even more fortunate when strangers offered to host their nuptials inside their home after a torrential rainstorm threatened to ruin their beachside vows.
Dulce and Ariel Gonzalez were set to tie the knot in an outdoor ceremony on the beach in Pascagoula on June 30, but Mother Nature had other plans. Though there was only a 15 percent chance of rain that morning as the wedding festivities were being set up, the bride told Yahoo Lifestyle that the sky opened up and "torrential rain and lightning" forced everyone to stay in their cars just as the afternoon event was about to begin.
"I was in the car with my mom and dad about to have a panic attack and break down crying, thinking, 'Oh, my God. What are we going to do?'" she recalled.
Luckily, a kindhearted couple who lives across the street quickly intervened.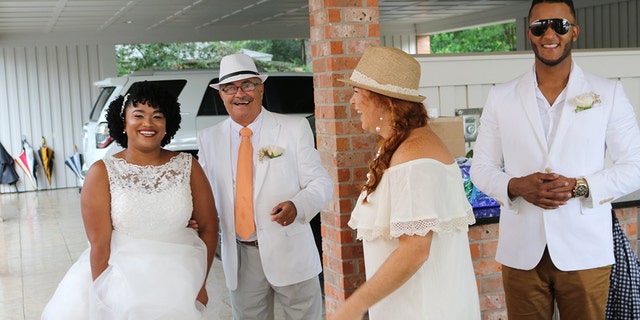 "We were watching them set up what the wedding was going to look like, but we were also watching what was coming from the north," Shannon Strunk told WLOX, adding that his wife Cynthia couldn't bear to allow the wedding to be rained out.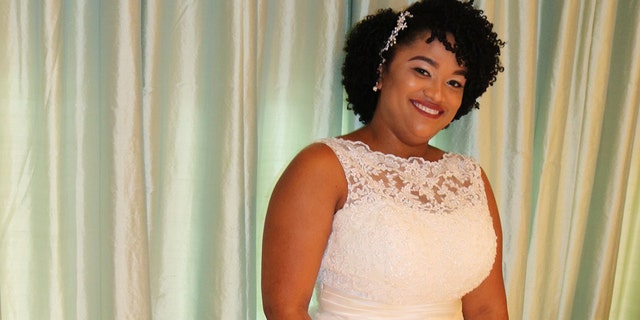 BRIDE RIDES TO WEDDING IN RENTED ROLLS-ROYCE ONCE OWNED BY LONG-LOST UNCLE
Darting across the street to offer their house as a venue, the bride's mother "got teary-eyed" when she heard the good news from Cynthia.
"She comes out and the lightning strikes, so she put her umbrella down," Gonzalez said. "She came up to the window and said, 'Y'all are more than welcome to come to our house. I'll have everything ready in 10 minutes.'"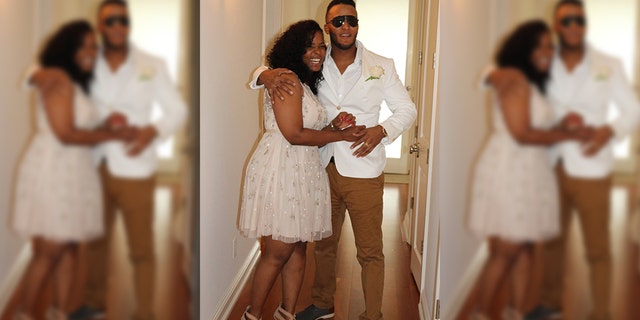 Another neighbor jumped in, helping Shannon escort guests from their cars with umbrellas into the Strunks' home.
Meanwhile, Cynthia swiftly made preparations, offering the bride a private room to get settled and setting up chairs in her large living room for the 50 guests.
"It honestly looked like we had planned it there," Gonzalez told Yahoo of the Strunks' quick thinking.
As everything fell into place, Gonzalez said she recalled thinking "God definitely wanted us to get married. Thank you for sending us these two little angels to save our big day and make it even more special."
The bride said that the Strunks' hospitable act took her by surprise, as the guests spoke "very little" English. (Dulce is originally from the Dominican Republic, while Ariel is from Puerto Rico.)
"Usually here in Mississippi, I'm not going to say everybody, but there is a lot of racism," the bride said. "I have come across a lot of them who are nice and open-minded, but there are many who aren't. So I didn't expect it at all, at all, at all."
FOLLOW US ON FACEBOOK FOR MORE FOX LIFESTYLE NEWS
For their part, the Strunks simply did what they believed was the right thing.
"We didn't think we were doing anything grand," Cynthia told WLOX. "We were just helping some people out on the beach that needed help."
"It was a wonderful experience. The wedding party was so gracious and appreciative, and we were thankful that we could offer our home," she later shared on Facebook in a post that has since been liked over 1,000 times. "We highly recommend impromptu weddings."