Miss Puerto Rico suspended indefinitely for anti-Muslim rant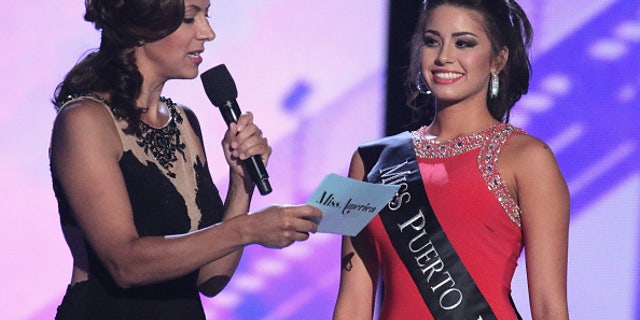 San Juan (EFE) – Destiny Velez, Miss Puerto Rico 2015, was suspended indefinitely by the island's Miss America organization after suggesting that all Muslims are terrorists and criticizing U.S. moviemaker Michael Moore for publishing a photo defending the U.S. Muslim community.
Last Wednesday evening, Moore published a photo showing a poster that read "We are all Muslim" in front of the Trump Tower in New York City.
Real estate magnate Donald Trump is currently the Republican frontrunner in the race for the 2016 GOP presidential nomination and has proposed a temporary ban on the U.S. entry of all non-U.S. Muslims.
"All what Muslims have done is provided oil & terrorize this country & many others!!!!" Velez wrote.
"There's NO comparison between Jews, Christians & Muslims. Jews nor Christians have terrorizing agendas in their sacred books." said the beauty queen in several messages posted last week on her Twitter account.
Although her Facebook and Twitter accounts were deactivated on Sunday, several media outlets reported her comments.
"If we are all the same then Muslims need to take off their napkins off of their heads cuz I feel offended by it," she added.
As soon as her comments hit the social media, they were answered by a wave of messages criticizing her for Islamophobia and racism.
The Miss America organization issued a statement announcing Velez's indefinite suspension from her role as Miss Puerto Rico, given - it said - that her remarks went against its values.
Meanwhile, in the same statement, Velez apologized to anyone who might have been offended by her comments, saying that she is a good person, is against bullying and did not intend to harass anyone.