Miss Colombia speaks out after Miss Universe flub, 'thankful' for having the world's support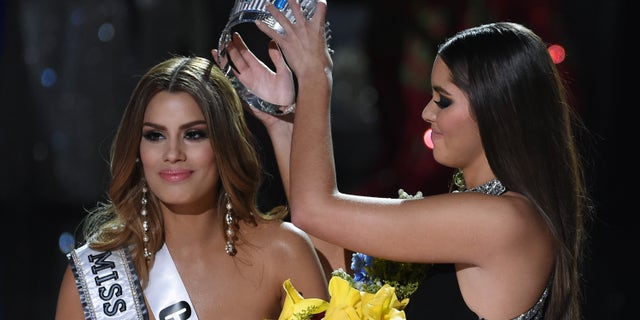 All across the world she's earned praise for her graciousness after the Miss Universe crown was stripped from her after only 60 seconds.
And now she's finally spoken out.
In a lengthy Instagram message posted Tuesday, Ariadna Gutierrez thanked all her fans for their "support and strength."
"After the storm comes the calm…" she wrote in her message. "Every one of you has become an incredible human being in my book and I am the most fortunate and thankful for having the support not only from one country but from the whole entire world."
Gutierrez was at the center of controversy this week when the host of this year's Miss Universe, Steve Harvey, accidently named her the winner – then took the crown back when he realized his mistake. A stunned Gutierrez – who was silent for two days afterward – was later called everything from a compassionate loser to a spoiled brat.
But on Tuesday she decided to address the faux pas, saying she was grateful to bring happiness to her fellow Colombians — even if it was for a little bit.
"Your destiny is written for you. And my destiny was this. I was able to bring happiness to my country after becoming Miss Universe for only a couple of minutes," she said in her post. "Today because of that COLOMBIA and the LATIN COMMUNITY are being talked about in every corner of the world."
She also congratulated Miss Philippines, who ended up taking home the crown.
Gutierrez was slammed earlier this week for an Instragram post in which she posted a photo of herself wearing the crown that said: "Forever your Miss Universe!! Colombia!!!!! #misscolombia
Celebrity blogger Perez Hilton later called Miss Colombia a "straight-up diva bitch" who didn't deserve to win.
But Gutierrez said that despite all of the controversy she's moving on.
"Life continues and in the future we will find out why things happen the way they happen," she said.
Like us on Facebook