Man's 'unexpected' massive hybrid sunfish catch breaks state record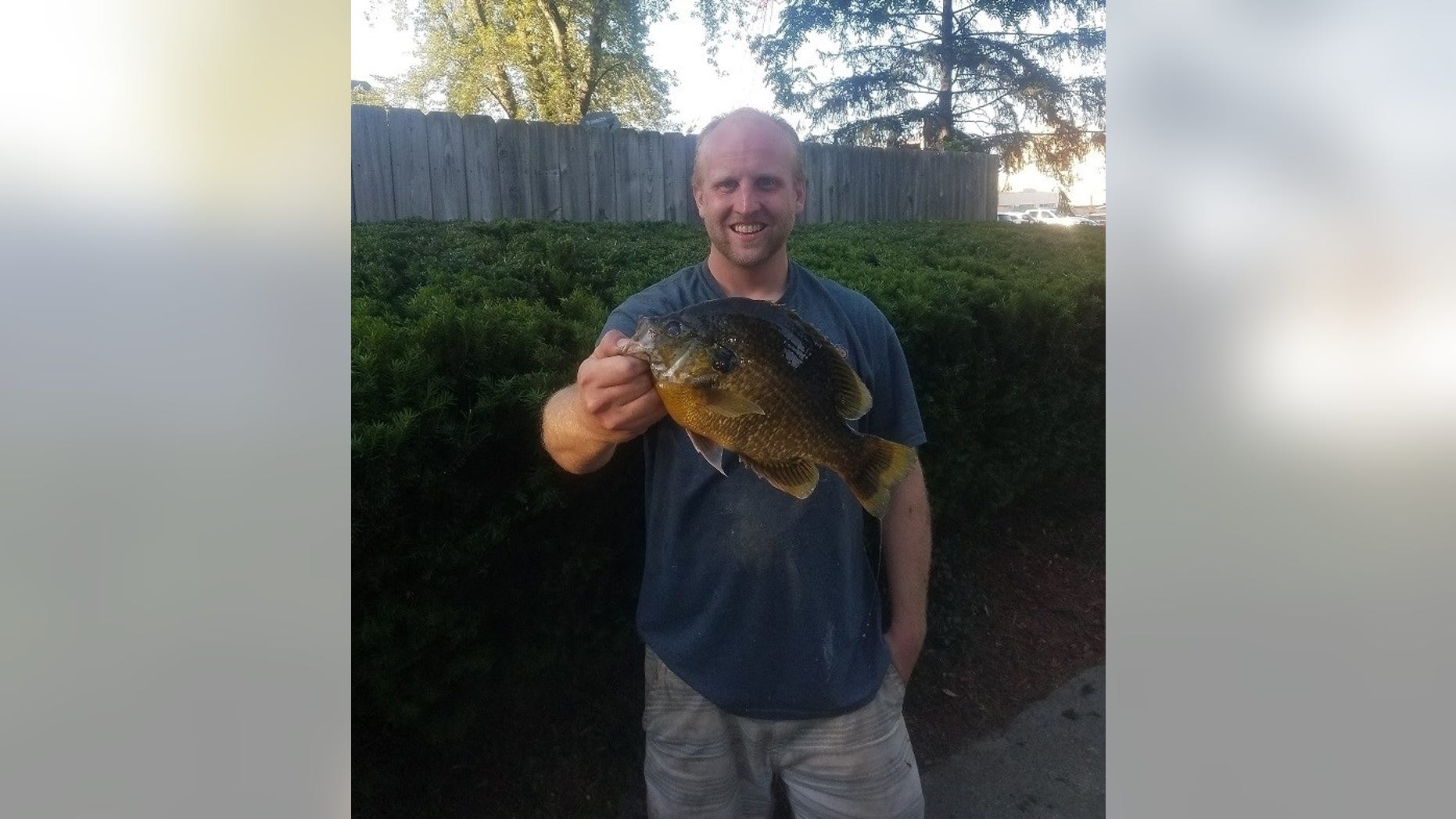 At first, Joel Heeringa was convinced he was about to reel in a massive bass.
But moments later, the Saint Joseph, Michigan, man realized the creature was actually a hybrid sunfish — and one that could possibly break a record.
"It wasn't until I got it a little closer to shore that I saw that it was actually a huge sunfish," Heeringa told Fox News. "I knew it was big, but it wasn't until I returned home and put it on the scale did I think that it was a contender for the state record."
TEXAS OFFICIALS WRANGLE WITH 12-FOOT GATOR AFTER JOGGER SPOTS IT IN DRAINAGE DITCH
His suspicions were confirmed by the Michigan Department of Natural (DNR) on Monday: Heeringa's sunfish became the new state record for fish of this kind.
The hybrid sunfish, which he caught at Lake Anne in Grand Mere State Park over the summer, weighed a "whopping" 1.8 pounds and measured 11.7 inches in length, the department said. Heeringa's catch is the heaviest hybrid sunfish to be reeled in since 1991, according to records. That year, an angler reeled in a 1.44-pound hybrid sunfish off Doans Lake. A hybrid sunfish of the same weight was also caught in Arbutus Lake years prior, in 1988.
RATTLESNAKE EMERGED FROM WATER IN FLORIDA, BEACHGOERS SAY
Heeringa reeled in the hybrid using the still-fishing method, or using a line and bait which is resting on still water, according to the Detroit Free Press.
"It was unexpected," said Heeringa, adding he's also reeled in large bluegill and sunfish in the past.