Michael Kors vows to go fur-free in 2018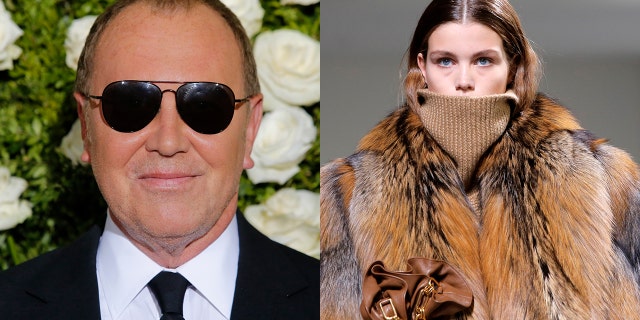 NEWYou can now listen to Fox News articles!
Gone are the days of Michael Kors sending big fur coats down the runway. In fact, starting in 2018, you won't see any fur items in the designer's collection, unless they're of the faux variety.
After meeting with PETA Friday, Michael Kors CEO John Idol announced the new fur-free policy will cover both the Michael Kors brand as well as Jimmy Choo, which it recently acquired.
THE WORST FASHION FADS OF 2017
"This is a wonderful holiday gift for fur bearing animals. We're pleased that the company is evolving away from using fur and look forward to working with Michael Kors on other issues in the future," PETA said in a statement. "The announcement follows many years of protests at Michael Kors fashion shows and boutiques by PETA and other animal rights groups."
Kors' decision to go fur-free comes just six months after PETA protesters halted the designer's talk at New York City's Metropolitan Museum of Art by storming the stage and chanting phrases like "Michael Kors has blood on his hands," "he's a monster who knowingly kills animals by gassing them," and "animal fur is not fashion!" Fashionista reported.
Kors isn't the first designer who's pledged to go fur-free. Gucci, Calvin Klein, Ralph Lauren, Tommy Hilfiger and Armani have all previously vowed to drop fur from their collections as well, according to Business of Fashion.

FOLLOW US ON FACEBOOK FOR MORE FOX LIFESTYLE NEWS
"Due to technological advances in fabrications, we now have the ability to create a luxe aesthetic using non-animal fur," Kors said in a statement. "We will showcase these new techniques in our upcoming runway show in February."