Mexican teen who held Bobby Kennedy as he lay dying only now starting to let go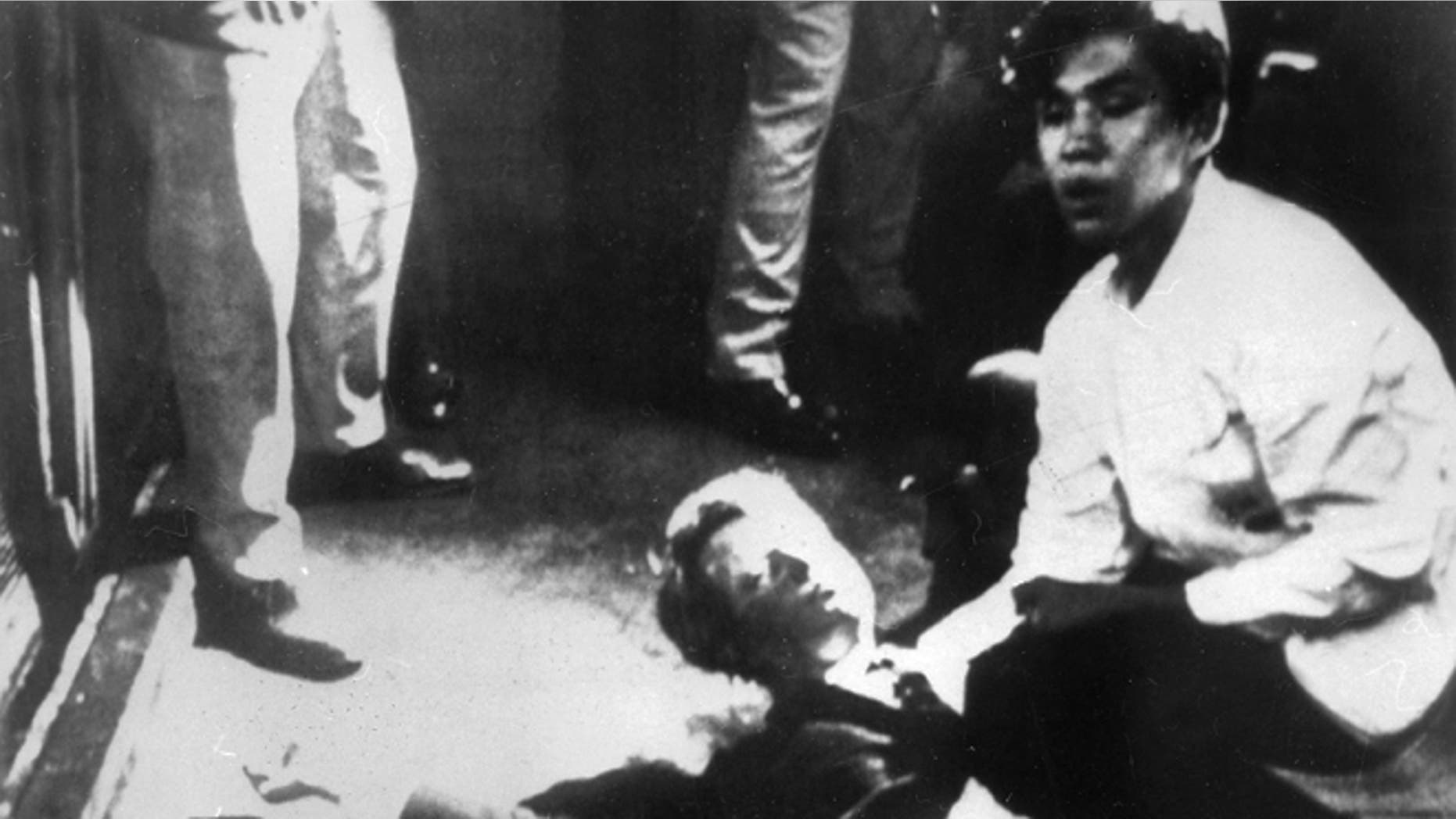 Juan Romero has been haunted by a congratulatory handshake that took place 47 years ago.
If he hadn't stuck out his hand to Robert F. Kennedy on June 5, 1968, the night he won the Democratic presidential primary in California, Romero has always wondered, maybe the candidate wouldn't have been gunned down.
It's a moment that arguably has defined his life ever since, but now, with the help of a German social worker, he is starting to move beyond it.
"I don't carry the cross anymore," he told the Los Angeles Times.
In 1968, Romero was a 17-year-old high school student and a busboy at the Ambassador Hotel in Los Angeles, where Kennedy was staying the week of the primary.
Romero's family had moved north from Mexico seven years earlier, and he knew that Kennedy had made a pilgrimage that March to meet with United Farm Workers organizer, Cesar Chavez. With each step closer to the White House that Kennedy took, Romero felt more American.
When the candidate called down for room service and another busboy got the call to take it to his room, Romero fixed it so it became his order.
When he got to Kennedy's room, Romero told the Times, "He made me feel like a human being. He didn't look at my color, he didn't look at my position … He shook my hand. I didn't ask him."
After Kennedy's victory speech, which lasted until after midnight that Tuesday, Aug. 4, as the candidate walked through the kitchen's service area, Romero didn't hesitate to stick his hand out for another shake. This one to congratulate him on his victory.
While the two men shook hands, Sirhan Sirhan fatally shot Kennedy three times.
As he slumped to the floor, Romero, unhurt, knelt down and cradled the candidate's head in his arms, which is how he was captured by photographers at the scene.
"I wanted to protect his head from the cold concrete," he said.
Romero told the Times that nobody else heard, but Kennedy spoke to him after being shot.
"First he asked, 'Is everybody OK?' and I told him, 'Yes, everybody's OK.' And then he turned away from me and said, 'Everything's going to be OK.'"
The teenager at first refused to wash, and he showed up at school the next day with Kennedy's blood under his fingernails. The emotional marks would last far longer.
Soon afterward, Romero quit the Ambassador because people kept asking to get their picture taken with him. Soon afterward, he felt like he had to leave all of Los Angeles behind, as well, eventually settling in San Jose, where he has worked as a paver ever since.
The experience "made me more humble," Romero said. "It made me realize that no matter how much hope you have, it can be taken away in a second."
That's where Claudia Zwiener, who works with special-needs children in Germany, came into the picture.
After the L.A. Times ran a 2010 article about Romero paying a visit to Kennedy's gravesite in Arlington, Virginia, Zweiner contacted him.
"She really wanted to see how I was doing, and to find out if she could do anything to make it easier on my conscience," Romero told the Times.
He replied, and they began a correspondence. Then they spoke on the telephone, and Romero found himself able to speak to Zwiener, 45, in a way he couldn't with anyone else.
"I don't think she intended to fix me initially," he said, "but as we came to know each other, she knew something was broken in me."
She came to California, and, together, they visited the site where the Ambassador once stood. Another day, Zwiener showed him a book that had a lot of pictures of the aftermath of Kennedy's assassination, photos that Romero had never allowed himself to study.
When asked what he saw, Romero told the Times, "I saw a person in need, and another person trying to help him."
Like us on Facebook