Massive 12-foot tiger shark caught off the coast of Texas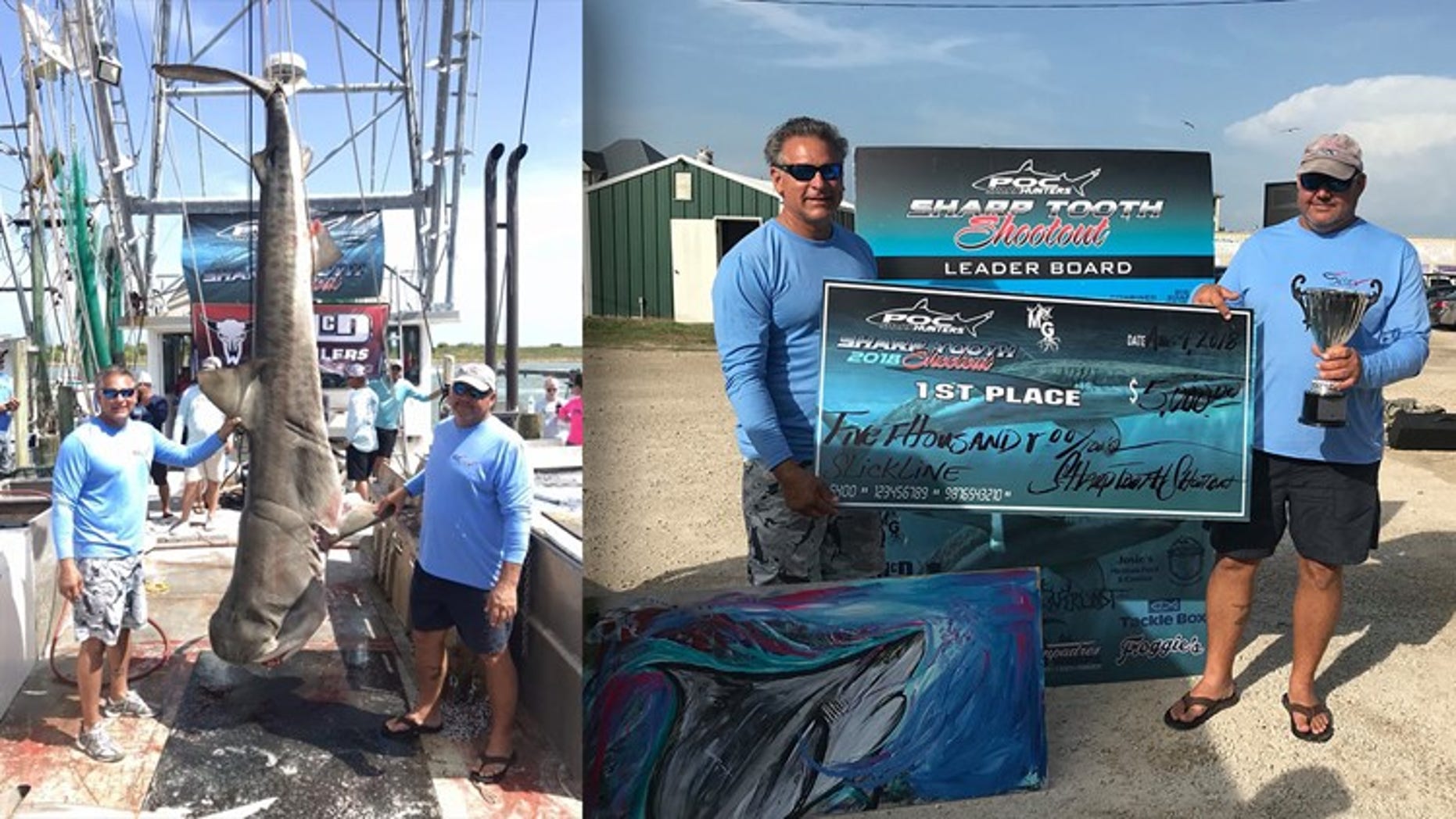 Two men in South Texas are nearly $8,000 richer after winning a Texas shark-fishing tournament over the weekend.
Kerry Henry and Mike Blaha, who make up the team called "Team Slick Line," won first place with a 12-foot tiger shark weighing nearly 700 pounds, according to 12 News Now.
"We were anchored and it came straight to us," Henry said to My San Antonio. "We kind of hung onto it, but it eventually realized it was hooked and tried to take off."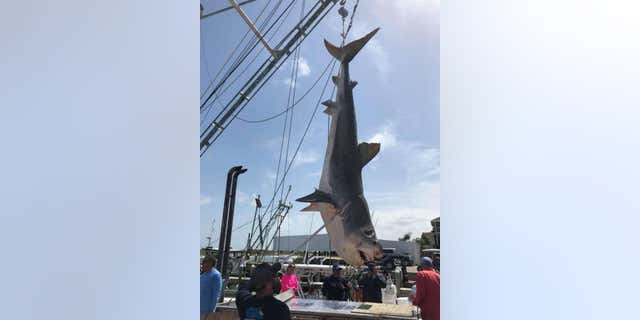 Mark Robinson, of the Port O'Connor Shark Hunters, added to 12 News Now that it took the duo two hours to reel in the shark, which they caught using a sting ray for bait.
"We knew it was a good fish because of how she was pulling, but we didn't see it until the very last moment," Henry said.
MINNESOTA ANGLERS CHARGED FOR CATCHING 253 FISH OVER LEGAL LIMIT: THEY 'WERE BITING GOOD'
The Slick Line team won $5,000 for coming in first place out of the 31 teams that competed in the tournament. They further earned an additional $2,800 for the "big shark prize," Robinson said.
The tournament donates all of the meat from the sharks caught to a church in Port O'Connor, which distrubutes it to families in need.
MILLION-DOLLAR FISHING BOAT SINKS AFTER HITTING SHRIMPING BOAT DURING TOURNAMENT
This catch comes just days after a group of fishermen in New Jersey reeled in the remains of a 200-pound tuna devoured by a tiger shark while it was still on the line.
"We were trolling, about 70 miles from Manasquan Inlet, for Bluefin tuna, and we hooked a very nice fish," Dave Bender told Fox News, before revealing a tiger shark — or a bunch of them — got to their catch before they could bring it on board.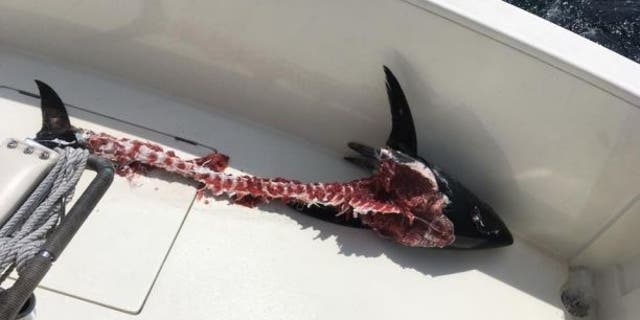 "About 75 feet from the boat, it'd very obvious, we see just the head, the spine, the tail, and the tiger shark swimming right to the boat," said Bender. "It was like that old cartoon, when the cat gets the fish and [strips it clean]."
The New Jersey fishermen estimated that the tiger shark weighed about 400 pounds.