Massachusetts mom celebrates 'rainbow baby' with stunning photo shoot after stillbirth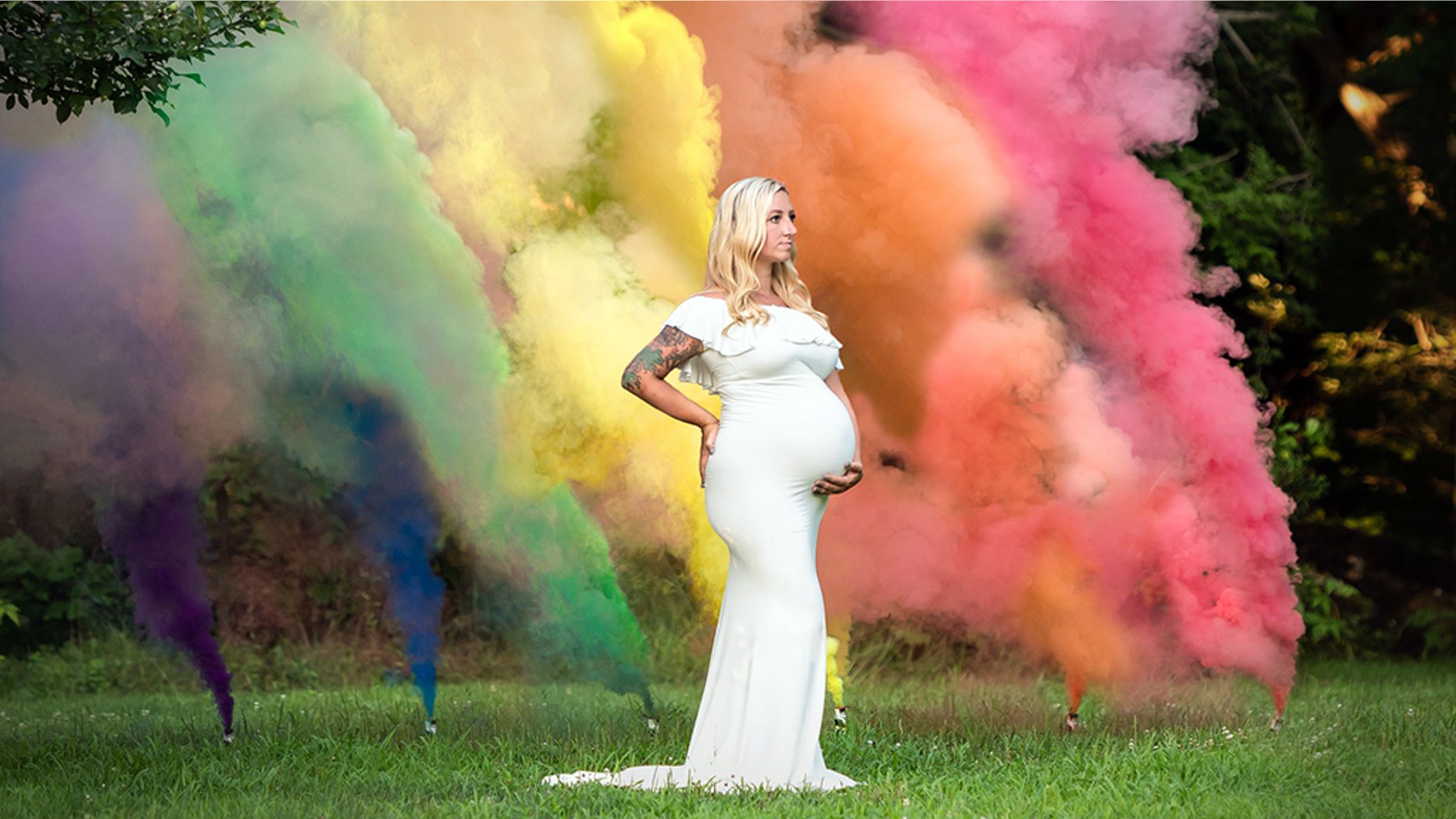 One expectant Massachusetts mother celebrated her "rainbow" baby-on-the way with a dramatic photo shoot that honored the "traumatic loss" of an infant just months ago, when she was 24 weeks pregnant.
As Chelsea Karr eagerly prepares to welcome a second child in September, she says she will always keep alive the memory of her "sleeping angel," a baby girl whom she and husband Hollis Brodmerkle had named Chloe Jade, Love What Matters reports.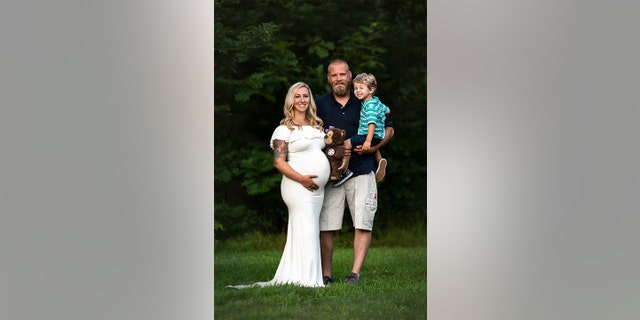 In October 2017, Karr learned that she had a concealed placental abruption, and the child did not survive.
"When I found out I had lost her, I blacked out. It felt like my world just went numb. I couldn't even cry," she told People in an August 9 interview.
"I just felt like I had to puke and I wouldn't wish this pain on anyone. It was like my whole world just stopped and went black. I couldn't talk, I couldn't cry, I couldn't do anything. I just laid there. It felt like a part of me died right then and there."
NEWBORN DAUGHTER OF LATE ARMY SPECIALIST POSES FOR PHOTO SHOOT WITH DAD'S FELLOW SOLDIERS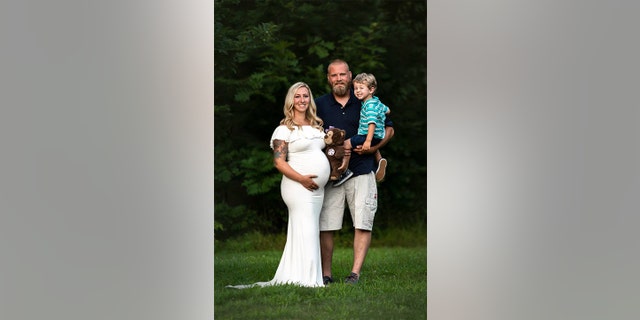 Two months later, Karr and Brodmerkle, who are also parents to a three-year-old son named Oliver, were shocked to learn that Karr was pregnant again, in news that left her "terrified."
"I was terrified. I knew my body physically would fully heal but emotionally I was not expecting it at all. I was still so broken from losing Chloe… Those feelings haven't gone away," the 28-year-old from Ashby told the outlet. "It's always in the back of my head."
Photographer Karr chose to wait until she was 33 weeks pregnant to share the news with her friends and revealed the announcement with an emotional, striking photoshoot.
In one powerful image, Karr poses in a white dress in front of colorful rainbow smoke bombs, rising high into the sky. According to Woman's Day, a "rainbow baby" is a child that follows a miscarriage, neonatal death, stillbirth, or infant loss.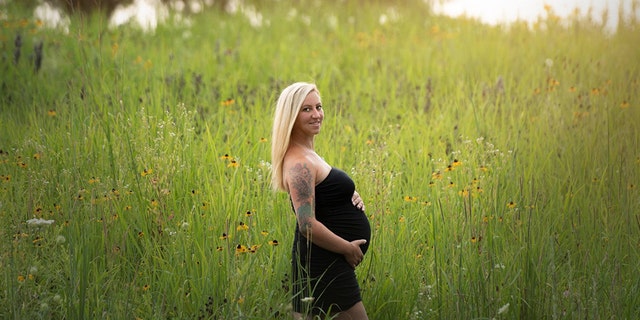 "A rainbow baby is the understanding that the beauty of a rainbow does not negate the ravage of the storm. When a rainbow appears, it does not mean the storm never happened or that the family is not still dealing with its aftermath. What it means is that something beautiful and full of light has appeared in the midst of the darkness and clouds," Karr captioned the photos on Facebook.
FOLLOW US ON FACEBOOK FOR MORE FOX LIFESTYLE NEWS
In the days since, over 800 likes and hundreds of supportive comments have poured in on Karr's post, but she is most glad that her story is raising awareness.
"It's been so cool that my daughter's story is being so heard. I've had so many other women reach out to me saying how my story has touched them, and how they never talked about their loss," she told People.
"It's such a taboo thing. It makes me feel so good that I'm helping so many women feel less alone and feel more open to talking about their loss."
"It's made me feel so good and Chloe, I know she would be so proud," she added.